In a Sales Order when you create a Packing Slip, you can also add courier details.
---
Introduction
When you're creating a Packing Slip you can enter courier details for the goods to be collected.
---
Add a courier when creating a Packing slip
In the Create packing slip for Sales Order screen:
Select or add the courier you want to use.
Click the blue Book Courier button.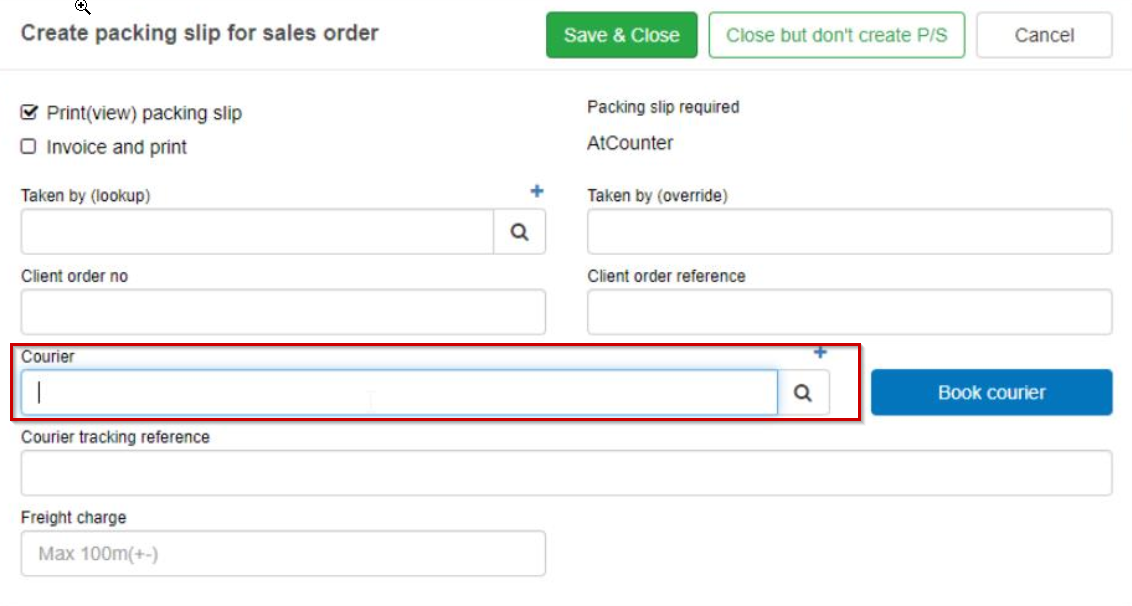 ---
Book Courier
This will open a new Book Courier screen:
Click the Booking URL to open that courier's booking screen in a new tab in Chrome.
Log in and make the booking.
Then paste the tracking reference into the Courier tracking reference field.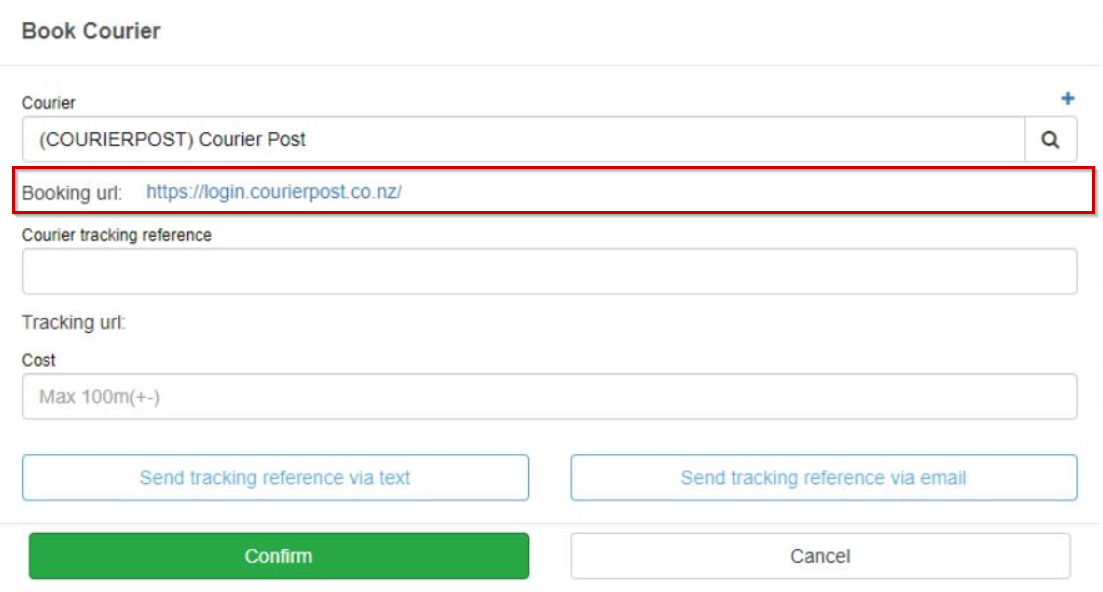 ---
Tracking URL
This will automatically create a tracking URL.
Enter the cost of the shipping and send the tracking reference to your customer via text or email.
Click Confirm.
The details will be added to the
Create Packing slip
screen.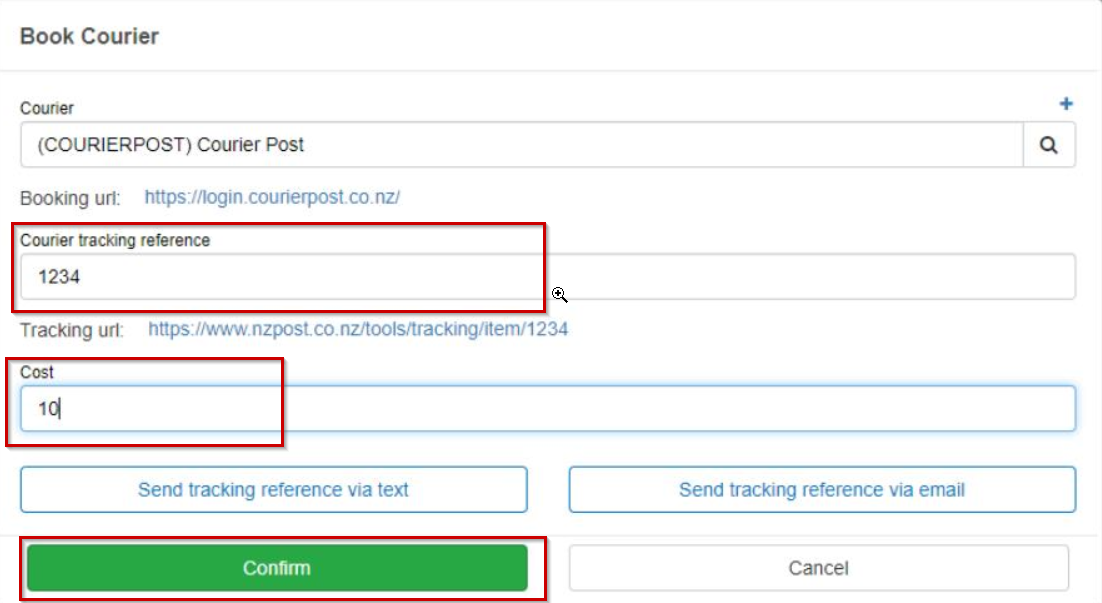 ---
Add references
This takes you back to the Create packing slip for sales order screen.
Now add the Taken by, Order no and Client order reference.
Click Save & Close.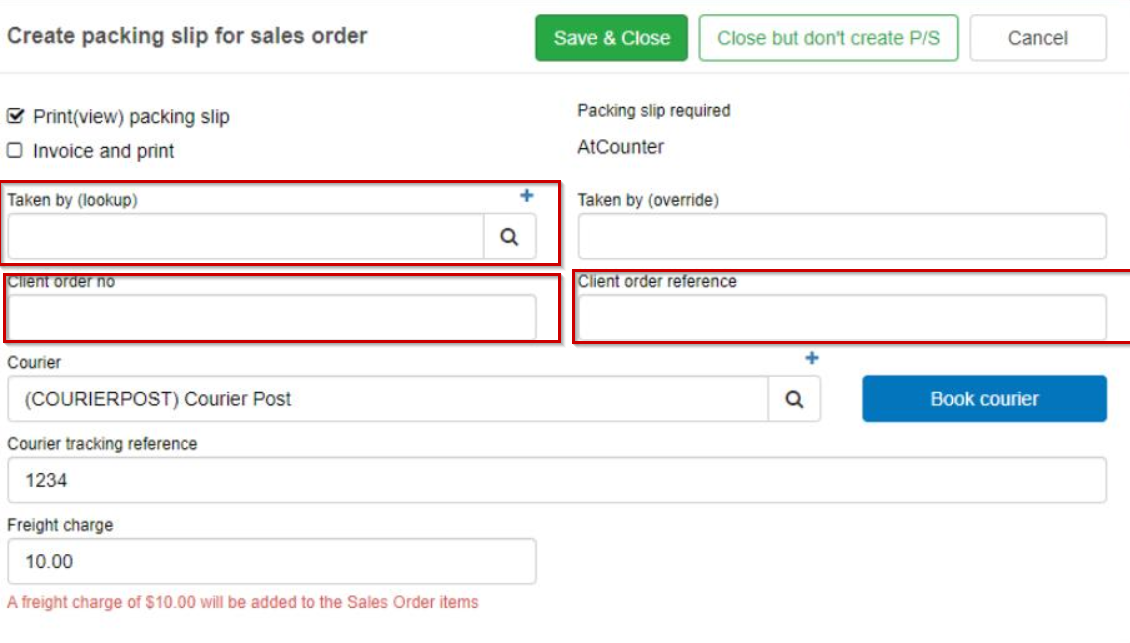 When you create the Packing slip, the courier reference will display.
This is also hyperlinked. If you email a copy to the customer, they can click that link to go to the courier track and trace page.
---
Create New Courier
If you need to create a new courier because it's not already in the list, you can click the blue plus sign

above the courier lookup field to add it.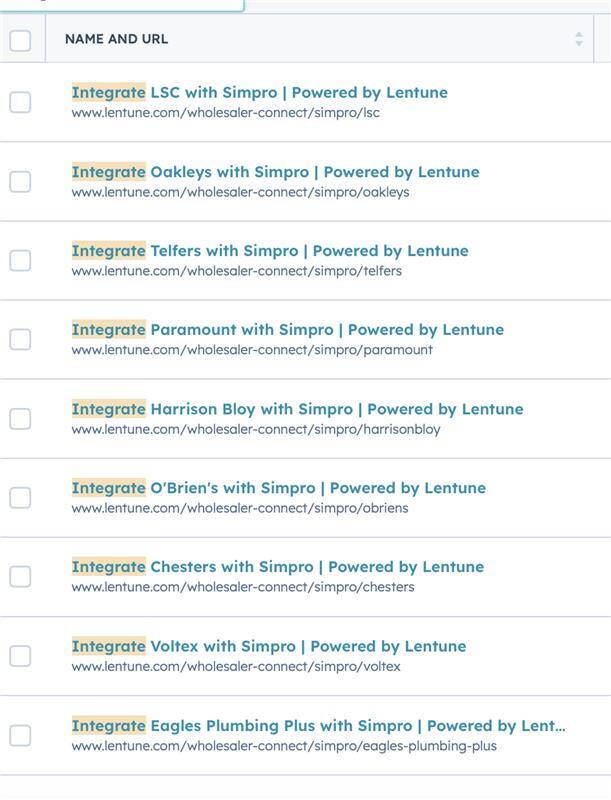 Complete the details and click Confirm.
---
Was this helpful? If you require further assistance, or would like to contact us about this article, please email us at support@lentune.com.
Thank you. Your feedback is appreciated.
Last updated: 17 March 2022.