Automate printing of a Packing slip when exiting a Sales order
You can set a flag on the Receivable account to always print the generated Packing slip when you add an item to a Sales order.
---
Introduction
When you add an item to a Sales order and click Save & close, you are prompted to produce a packing slip. This takes the items out of your stock. In this prompt there is an option to Print /view the amended Packing slip.
If you would like this option to be checked by default, you can set a flag in the specific Receivable account. This allows you to select this setting for only those Receivable accounts that require a Packing slip to be printed.
---
Print Packing Slip Setting
Go to Receivables and select the Receivable account you want to update.

Go to the Options tab > Packing slip options section.

In the field Packing Slip Time, select At Counter from the dropdown menu.

Click Save and Close.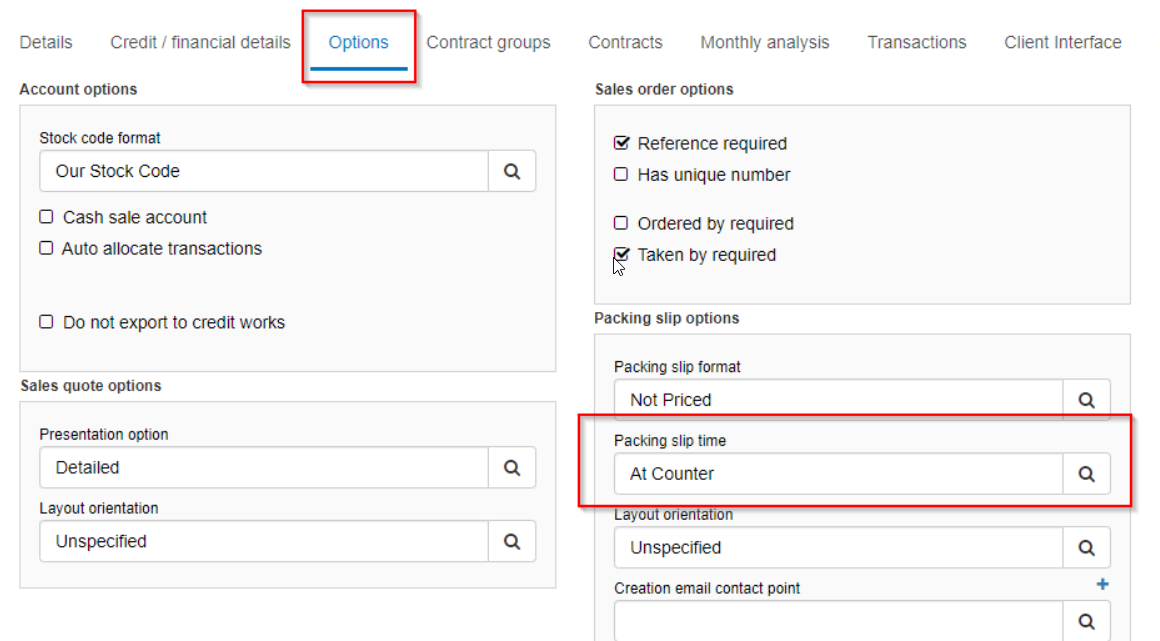 ---
Was this helpful? If you require further assistance, or would like to contact us about this article, please email us at support@lentune.com.
Thank you. Your feedback is appreciated.
Last updated: 12 May 2022.