Select the order you want items to appear in Bin location lists.
---
Introduction
In your Bin Location Management, you can determine the order that items are displayed by changing the sort number.
This can be done from the Sales or Stock menus.
---
Order of Items in Bin Locations
Where you wish to update the order of items displaying in your Bin Location Lists, you can do that by changing the number in the Order column for an item.
Go to Sales > Bin Location Management, or Stock > Bin Location Management.
Click Search to search for the Bin locations.
Click the Bin you wish to edit.
The stock items in that Bin are displayed on the right section of the screen.
Double click the Stock item that you wish to update.




This takes you to the Stock Branch Bin Location Edit screen for that Stock item.
In the Sort Order field, change the Sort number to be a number between that of the stock items where you would now like this item to appear.
E.g. This item for
General Cable
had a sort number of 10. Now we want to move it to the top of the list, so we will change the sort number to 5.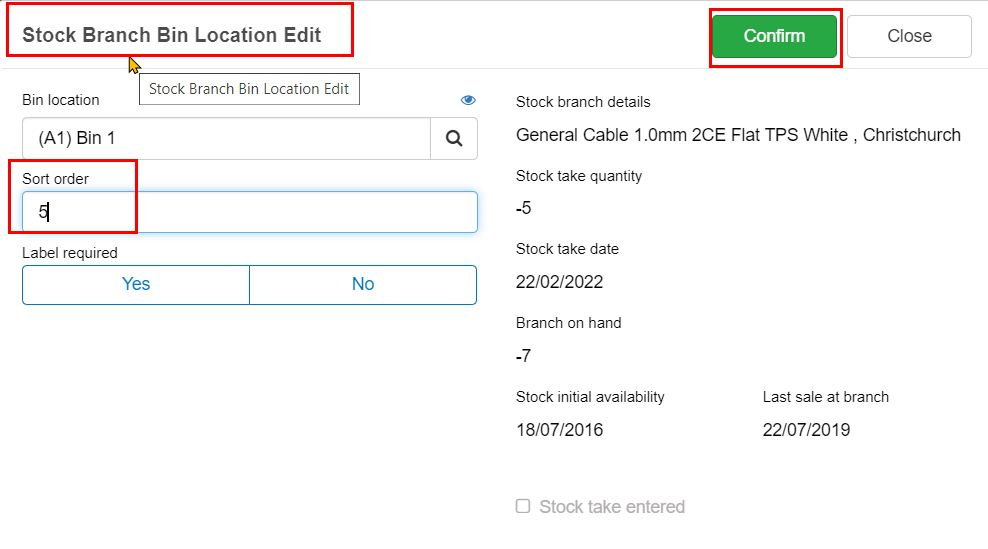 The Stock item now moves to the new location in the list.
The numbers for other stock items are also automatically updated, so that there is always a span of 10 beween each item. This allows you to easily slot new items into the order you require.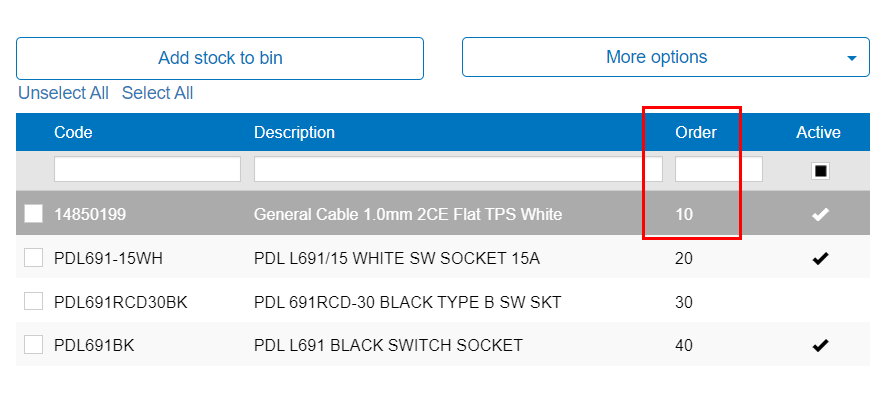 ---
Was this helpful? If you require further assistance, or would like to contact us about this article, please email us at support@lentune.com.
Thank you. Your feedback is appreciated.
Last updated: 19 May 2022.