Copy & Paste My Sales Orders
Copy & Paste from the My Sales Orders grid.
---
Introduction
If you want to copy the data in the grid on the My Sales Orders or Branch Sales Orders pages to paste it elsewhere, you can highlight the rows and columns you need, copy them and paste them elsewhere.
---
Copy & Paste in My Sales Orders screen
In the My Sales Orders or Branch Sales Orders tabs:
To copy one field/cell, click on the one you want then press Ctrl+C to copy.
To select multiple fields, you can click each field one by one. This will copy each field in the order you clicked it, not the order it appears on screen.
To highlight several rows and columns, click at the top left corner of your selection area, hold down the SHIFT key, then click in the bottom right corner of the area you want. Then click Ctrl+C to copy it and Ctrl+V to paste it somewhere else (e.g. in a document or excel spreadsheet).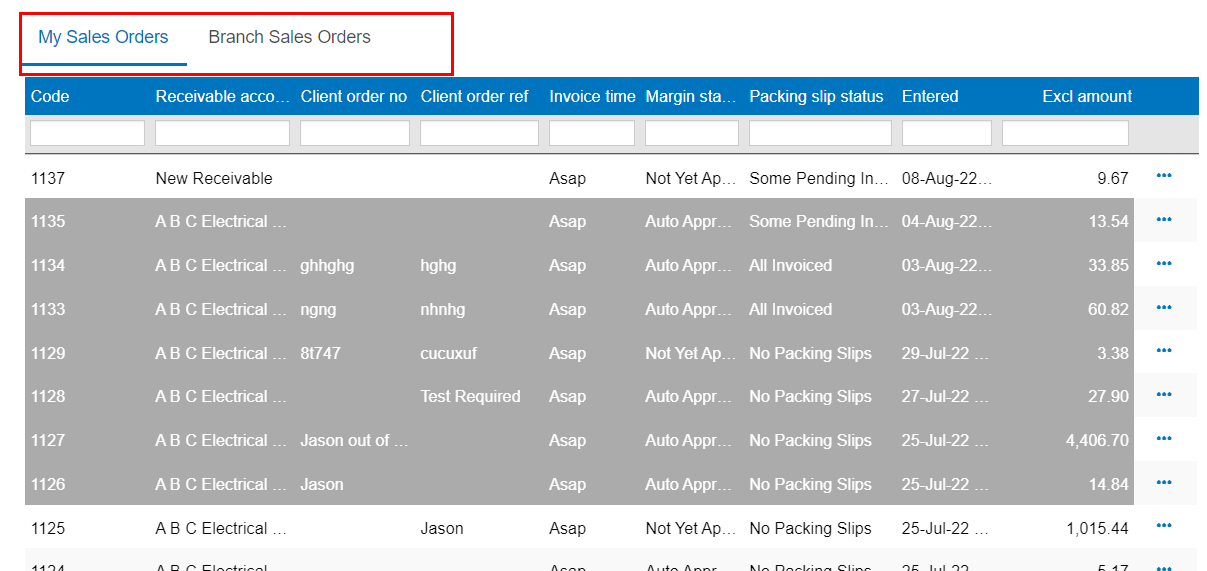 ---
Was this helpful? If you require further assistance, or would like to contact us about this article, please email us at support@lentune.com.
Thank you. We appreciate your feedback.
Last updated: 9 September 2022