You can easily update a Supplier Stock code while approving a Payable Invoice.
---
Introduction
While approving a Payable invoice, the approver can update the Supplier Stock code on a line item, or add one if there is none.

This assists with managing your stock price file when you see Supplier Stock items with an incorrect or no Supplier Stock code and avoids your having to go back to your Stock item to update the record later.
---
Adding or Editing the Supplier Stock Code
While you are approving Payable invoices, and you see a line item where the Supplier Stock code is incorrect or missing, you can edit it from within the approve screen.
Go to Payables > Approve Payable Invoices.
Select the invoice to approve.
If you wish to update the Supplier stock code, click the line item in the field for Supplier code. If there is an existing code, it will be highlighted in blue as a link. If there is no code, the field will be blank.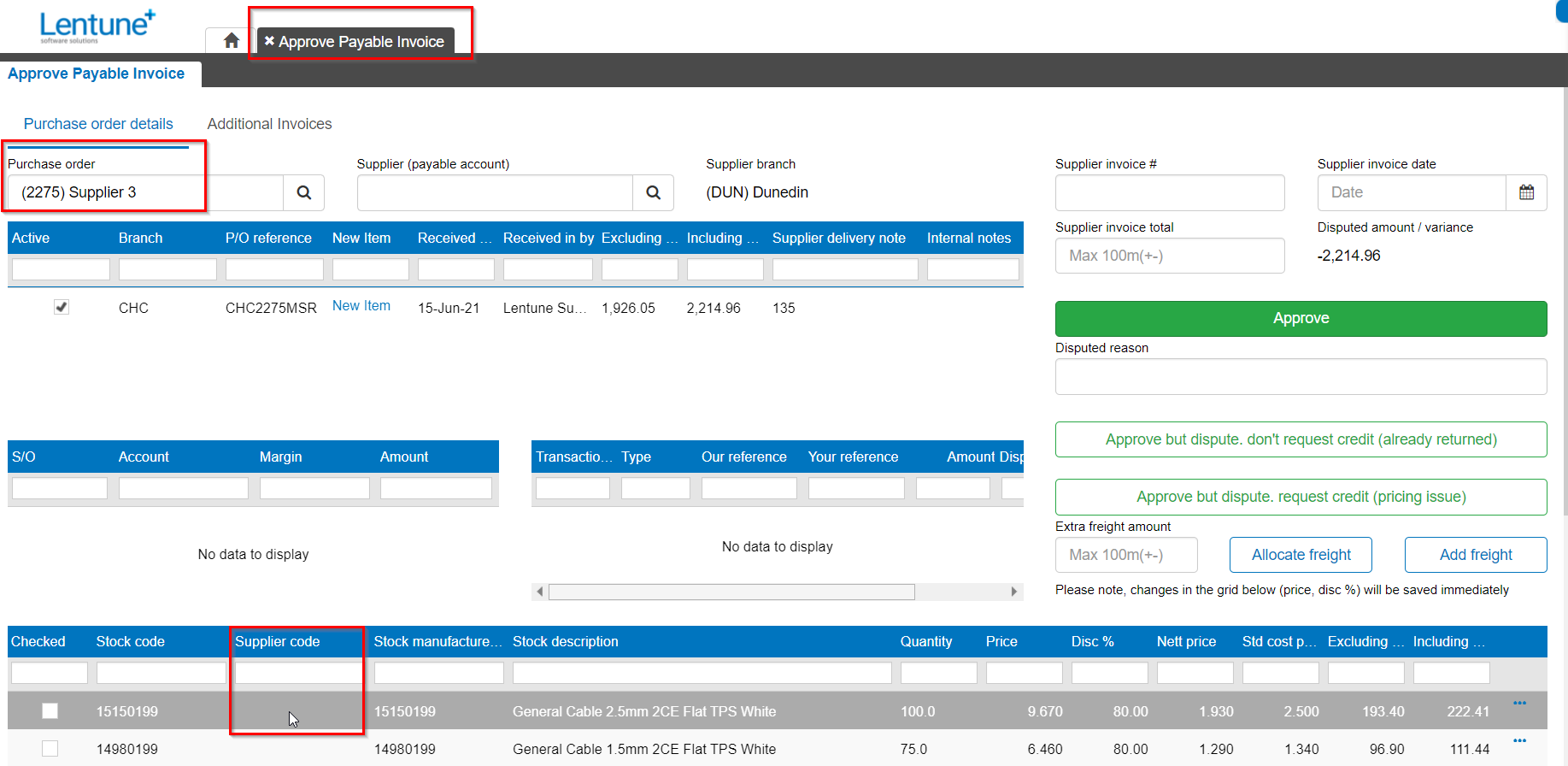 This will pop up a new Edit Payable Stock screen.
In the Supplier stock code field, enter or edit the code for this stock item.
Enter other fields as necessary.
Click Save and close.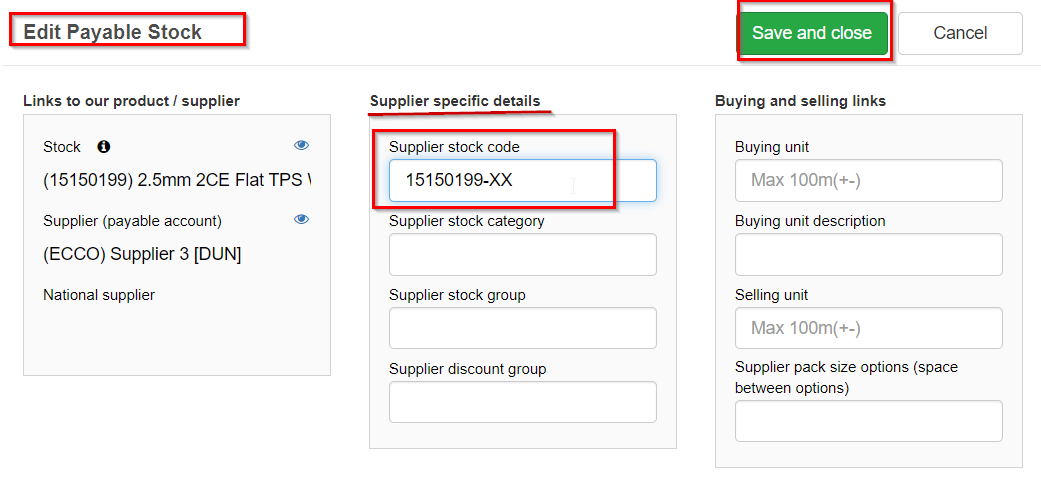 This will update the Stock code in the system and return you to the invoice you are approving. You can continue with your approval process.
---
Was this helpful? If you require further assistance, or would like to contact us about this article, please email us at support@lentune.com.
Thank you. Your feedback is appreciated.
Last updated: 25 May 2022.