Export a price file from a Receivable customer to be able to import it to your job management system.
---
Introduction
This process helps you ensure that you have the correct agreed pricing in your job management system and saves having to re-enter data in two locations.
---
Export a customer's stock price file
Go to Receivables > Receivable accounts.
Search and select the Receivable Account that you want.

Go to the Client Interface tab.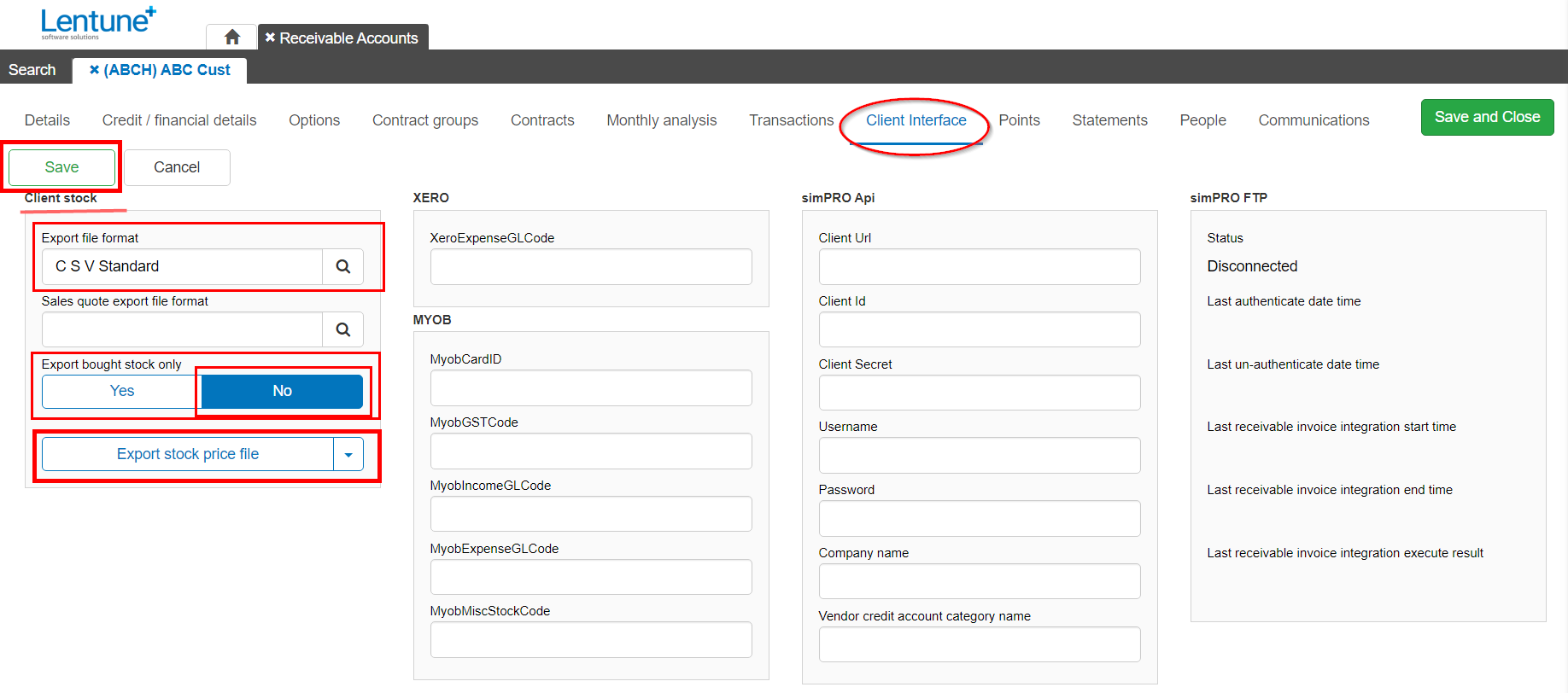 In the Client stock section on the top left of your screen, check to make sure that the Export file format has been set correctly for that client. This will depend on the systems they are integrating to. If it needs to be updated, select a different format from the dropdown list.
In the Export bought stock only field, select whether you want to export only stock items that the customer has bought or all your available stock items.
Click SAVE.
If you have changed the Export file format, remember to click SAVE before you export, so that the new format will be used.
Click Export stock price file.

Click Export Selection.
A file in your selected format will be exported for you to then use as necessary.
---
Was this helpful? If you require further assistance, or would like to contact us about this article, please email us at support@lentune.com.
Thank you. Your feedback is appreciated.
Last updated: 28 April 2022.