Invoice with zero rated tax
Creating a Receivables Sundry Invoice without tax.
---
Introduction
You can create a Sundry Invoice with zero-rated tax if you have overseas sales or other sales that are not subject to GST.
---
Create an invoice with no tax
Go to Receivables > Create Sundry Receivable Invoice.

Create your invoice as usual.

Tax: Select No Tax from the dropdown list.
Click Create invoice and close.

---
View the invoice
Now you can see the invoice in the transaction list for this Receivable Account.
Go to Receivables > Receivable accounts.
Select the Receivable Account.
Go to the Transactions tab.
Enter start and end search dates.
Click Search.

Click the eye icon under the Invoice column.
Here you can view the invoice it and check that the GST is zero.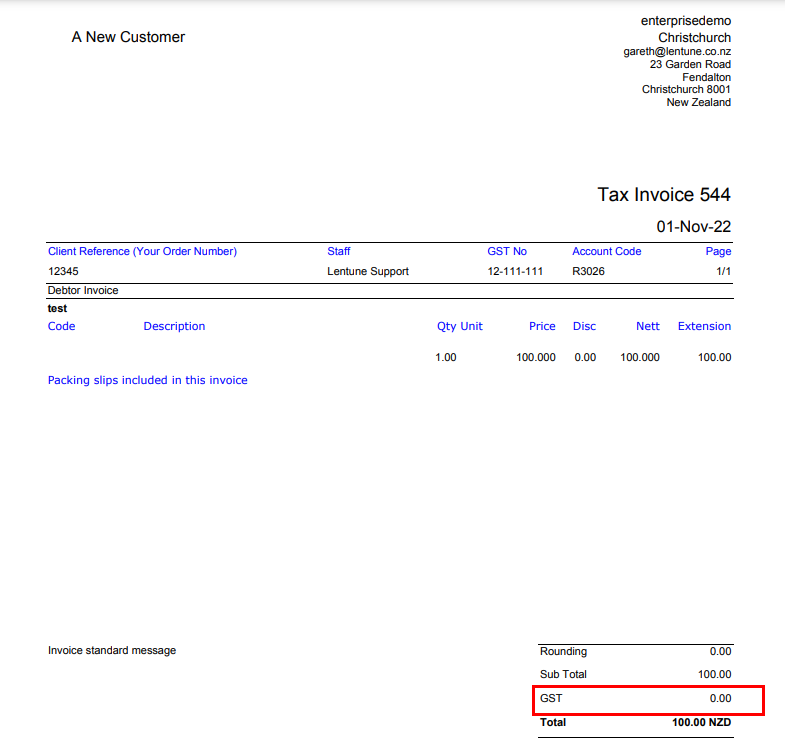 ---
Send the invoice
‌

Select the invoice by checking the select box on the left.

Click More > Send Invoices.
This will send the invoice to the customer.‌
‌

---
Was this helpful? If you require further assistance, or would like to contact us about this article, please email us at support@lentune.com.
Thank you. We really do appreciate your feedback.
Last updated: 1 November 2022