Check if a Stock item has been recorded in more than one bin location.
Check for Stock items in duplicated Bin Locations
---
Introduction
If a Stock item has unintentionally been recorded as located in more than one Bin, it can throw out your stock take count.
You can export the Stock Bin Location report and sort it in Excel to help find duplications.
---
Check for Stock items in duplicated Bin Locations
Go to Stock > Reports > Stock Bin Location.
Select the Branch.
Select the Start and End bin locations, or leave blank for all.
Click Export report.
This will export an excel report.
---
Sort and filter in Excel
In Excel, you can sort the data by Stock Code, find duplicates and filter the data to display only the duplicated records.
To do this:
Open the excel report, and click Enable editing.
1. To sort the report by Stock Code order:
Press CTRL+A to highlight the full report.
In the ribbon, click Data, then click Sort.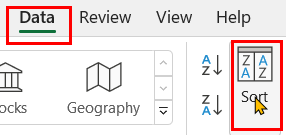 Sort by Column: StockCode.
Click OK.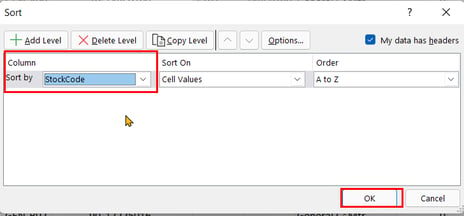 2. To find duplicates:
On the Home tab:
Highlight Column C, StockCode.
Click Conditional Formatting, then Highlight Cells Rules, then Duplicate Values.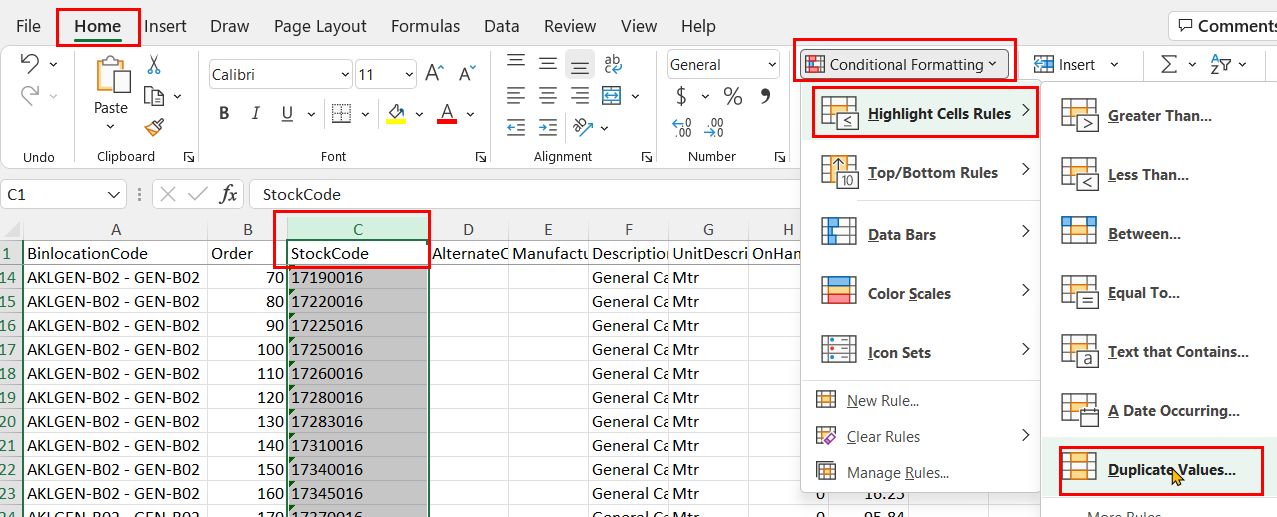 On the Duplicate Values pop-up:
Select Duplicate values with Light Red Fill with Dark Red Text.
Click OK.

This displays the duplicated Stock Codes and you can see the Bin Location for each.

3. Filter rows by cell colour to see only the items that are duplicated:
Select the column that you want to filter by cell color, e.g. Stock Code - Column C.
Click Data > Filter.
Now the filter arrow button
will be appear beside the title of your selected column.
Click the button, and move the mouse over Filter by Color.
Select one color to filter. In this example, the Dark Red in the Filter by Font color box.
Clcik Filter by Font Color.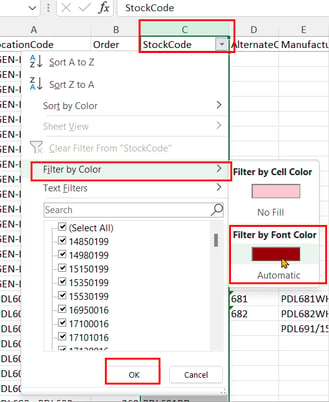 Now you see only those rows whose cells are filled by the selected color. Other rows are hidden.

---
Was this helpful? If you require further assistance, or would like to contact us about this article, please email us at support@lentune.com.
Thank you. Your feedback is appreciated.
Last updated: 19 May 2022.