This feature allows you to easily move Yard items to another project. This is useful where you have multiple stages of a project on the same site and need to record the items against the correct project.
---
Introduction
Where you have a large project in progress, and you have it broken down to separate projects for each stage, when one stage is completed and the next stage begins, you may wish to move Yard items that remain on the same work site to the new stage/project.
The Move Items feature allows you to do this without having to go through the process of returning each item from the completed project and rebooking it for the next project.
This also allows Lentune to invoice the items correctly to the appropriate stages or projects.
---
Move Yard Items
To move Yard items to a new project:
Go to Yard > Returns.
Search for your Project.
Select the Yard items that you wish to move. The number of items for the line will display in the Return column.
Click the down arrow on the right of the Move selected button.
Click Move to a new project.

This takes you to the Move to New Project screen, where the selected items will be displayed. You can now enter the details for:
Moved by: Enter the person who has moved the items.
Project: Enter the Project to move the items to.
Moved date: This will default to today's date.
Notes: Add notes if required.
Click Save.
now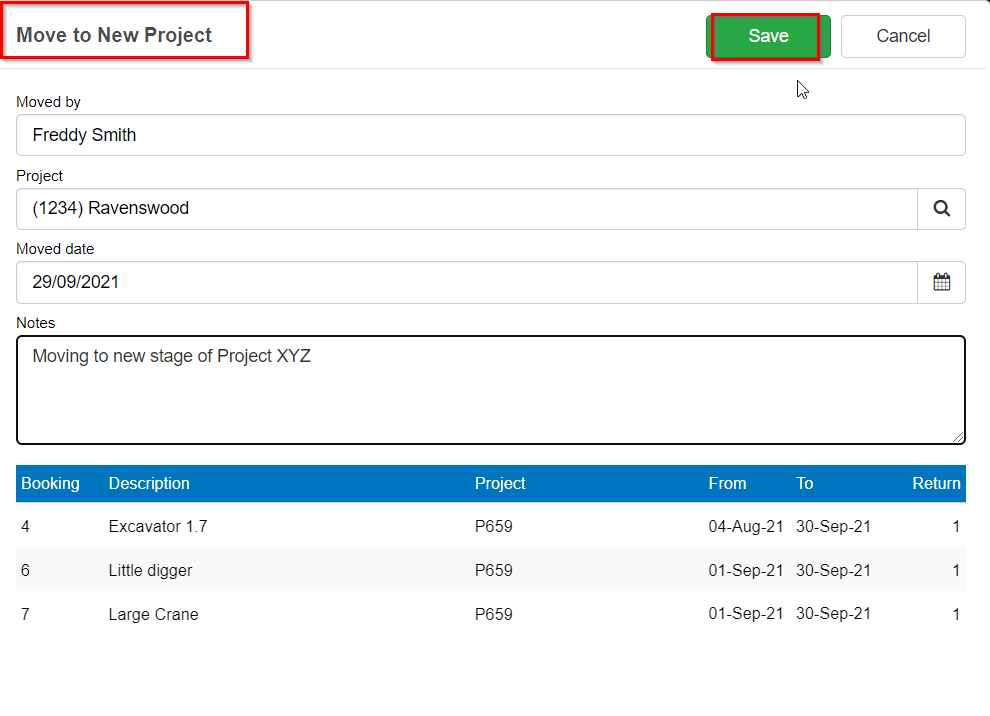 This process will create the Delivery Document for the new project.
This process will mark the items as Returned from the original Project, so they can now be invoiced.
---
Was this helpful? If you need more information, or would like to contact us about this article, please email us at support@lentune.com.
Thank you. We value your feedback.
Last updated: 14 February 2023