View Stock item price history in Quick Search, Quote or Sales Order.
---
Introduction
You can view the past history of a particular Stock item in the screens for Quick Search, Sales Quote and Sales Order. You can see the pricing information from past invoices in the Last bought details, and Purchase orders pending.
This can be useful while creating a Quote or Order as you can check the prices against past history.
---
Calculated Cost of a Stock Item
If you wish to view the price history of a Stock Item while you are in either the Quote screen or Sales order screen, you can look at the details of past Invoice purchase prices and pending Purchase orders.
Go to Sales Quote, select your Receivable account and add the Stock item you wish to view.
Click the Stock item line for the item you wish to look at.

This takes you to the Edit Sales Quote Line screen: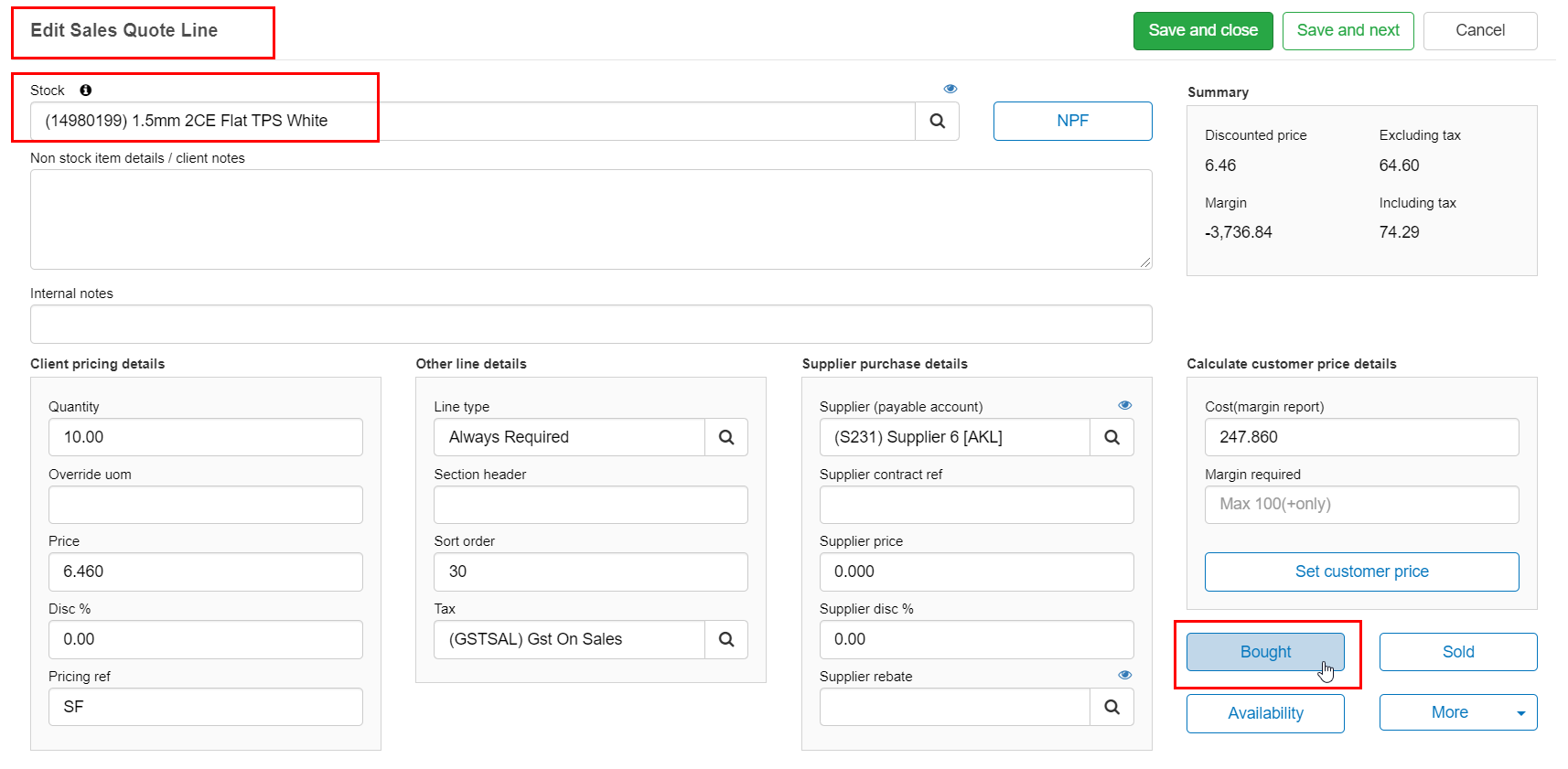 This takes you to the Stock Bought History and Purchase Order Details screen. You can now view details from the tabs for Branch (this specific branch), All (all branches), or Contracts.
The top section of the screen displays details of the last invoice purchases of this item and the Supplier. The lower section displays pending Purchase orders.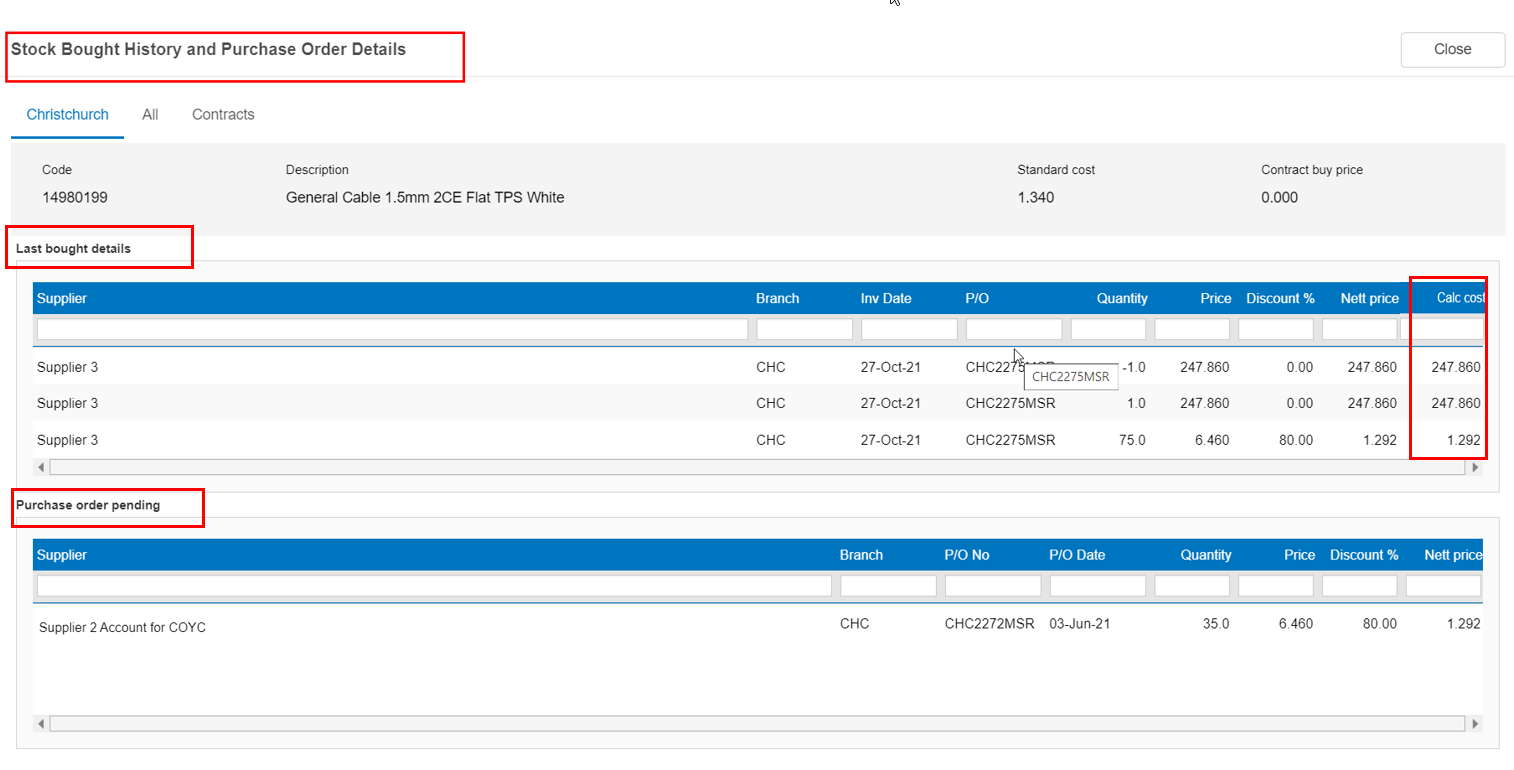 The details for each line display information for these columns:
Supplier.

Branch. (The branch the invoice relates to.)

Invoice Date.

P/O Number.

Quantity.

Price. (Gross price before discounts.)

Discount %. (Discount applied to the Invoice or Purchase Order.)

Nett price. (Nett price after discount.)

Calc cost. (Cost including freight, conversion for foreign currency purchases, and first level rebate.)
Was this helpful? If you require further assistance, or would like to contact us about this article, please email us at support@lentune.com.
Thank you. Your feedback is appreciated.
Last updated: 9 May 2022.