Sales Order Analysis Export Report
Export a report for Sales Order Analysis.
---
Introduction
You may export a Sales Order Analysis Report.
Where a client has a home branch, and purchases goods from your company at multiple branches, you may select several branches to report in one exported spreadsheet.
---
Sales Analysis export report
This is useful where a Client purchases from multiple branches, and you wish to report on sales across all Branches.
Go to Receivables > Export > Sales Analysis export.
Select the requirements for Client, Sales order date - start, Sales order margin status selection, Sales order type selection, Sales order status selection.
Branch. Click the multiselect icon to be able to select multiple branches to report. Refer below for more details.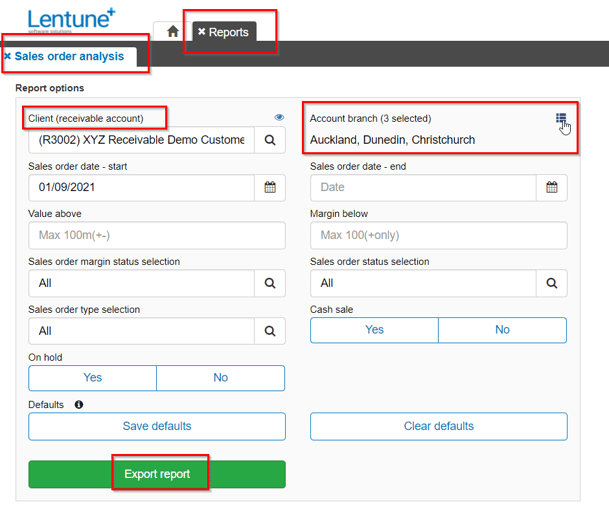 Click Export report. This will produce a spreadsheet of your report.
---
Select multiple branches
Click the multi-select icon .
Search for the first Branch you require and click Add.
Repeat for all required Branches.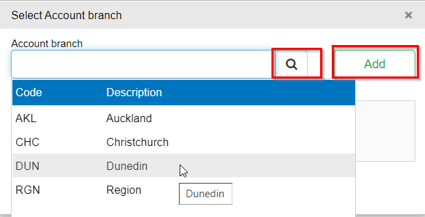 All selected Branches are now displayed: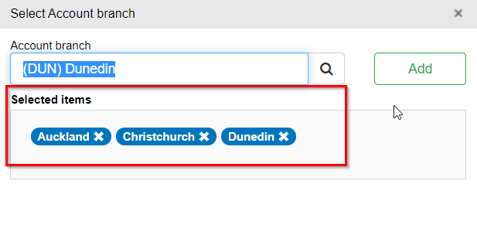 ---
Was this helpful? If you require further assistance, or would like to contact us about this article, please email us at support@lentune.com.
Thank you. Your feedback is appreciated.
Last updated: 12 May 2022.