Print or export a report to show the status of Sales Quotes - (Sales Quote Follow Up Report).
Marking Sales Quotes as Won or Lost
---
Introduction
The Sales Quote Won Lost Pending Report can show you the status of Sales Quotes.
Sales Quotes can be marked as won or lost. If they are not marked as won or lost, their status is pending.
---
Marking Sales Quotes as Won or Lost
Sales Quote Won
You can mark a
Sales Quote
as
won
on the
Sales Quote > Actions
screen in the
Make sales order
section by:
converting it to a Sales Order, by clicking Make Sales Order;
OR:
setting one of the Quote options to Yes.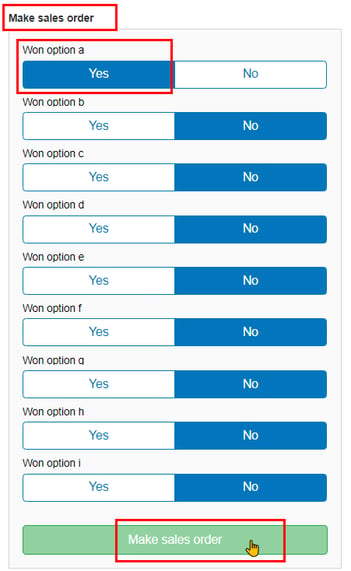 ---
Sales Quote Lost
You can mark a Sales Quote as lost on the Sales Quote > Details screen, in the Win / Loss details section, by selecting a Lost Reason from the dropdown list. Today's date will automatically be populated in the Won/lost date field.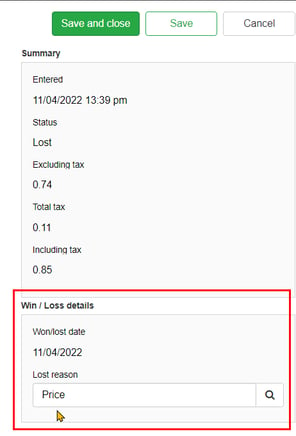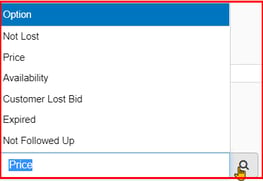 ---
Print the Sales Quote Report
To print the report to show the Sales Quotes that are won, lost or pending:
Go to Receivables > Reports > Sales Quotes Won Lost Pending.
You can select a particular Company, Branch, Receivable account and Staff if required.
Enter the Start date and End date.
Check the options for which quote you want to see. You can select any or all of these options: Include Won, Include Lost, Include Pending.
Click Save Defaults to save these defaults for future use.
Click View Report to see the report on screen;
OR:
Click Export Report to export to an excel spreadsheet.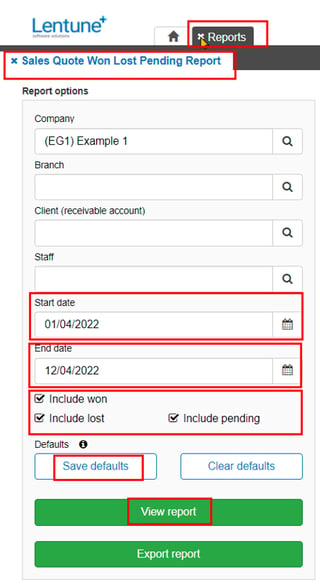 ---
Was this helpful? If you require further assistance, or would like to contact us about this article, please email us at support@lentune.com.
Thank you. Your feedback is appreciated.
Last updated: 5 July 2022