Email a document to a customer from the screen where you created them.
---
---
Introduction
You can easily email a Sales quote to a Receivable account (customer).
You can also email Packing Slips and Invoices from the Sales orders screen, and Purchase orders.
There may be names with email addresses already in your system for people at the entity you are sending the document to. However, if the name you want is not yet in your system, you can add them from the Details or Actions tab and send to them without having to go out of the screen you are in.
The example below is a Sales Quote. The screens for the other documents are very similar.
---
Send Sales Quote
On a new quote:
Go to Sales > Quotes, or click the +SQ from the quick access menu on the right hand side of your Lentune screen.
Add the items/s to quote for.
TIP: If you don't want your quote to appear in the customer portal, perhaps because you are still working on it, you can uncheck the field Show externally. When you have completed the quote, you can check this field to display it.

Click Cancel if you want to search for an existing quote rather than creating a new one.
Once the quote is ready to send:
Go to the Actions tab.
Click Send Sales Quote.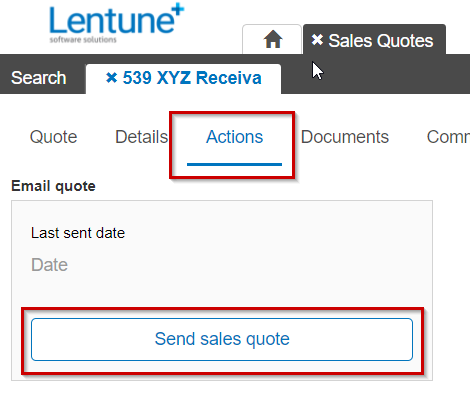 On the New Email screen, select the person you would like to sent the quote to from the dropdown list. You can see their email address once you have selected the person.
You can edit the subject and the default message/email body.
Click Send.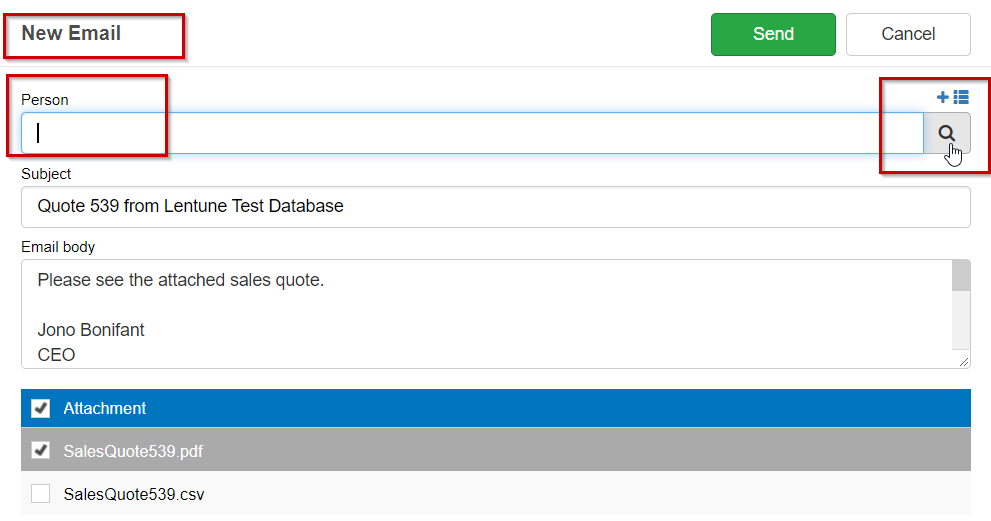 ---
Select existing email address
If the email address is already in the system, you can see it on the right hand side of the screen, once you have selected the person.

---
Add new email address
If you want to add a new email for someone else, click the blue Plus icon to add the new email address details.
Enter the email address and first and last name for the person.
Click Add & Close.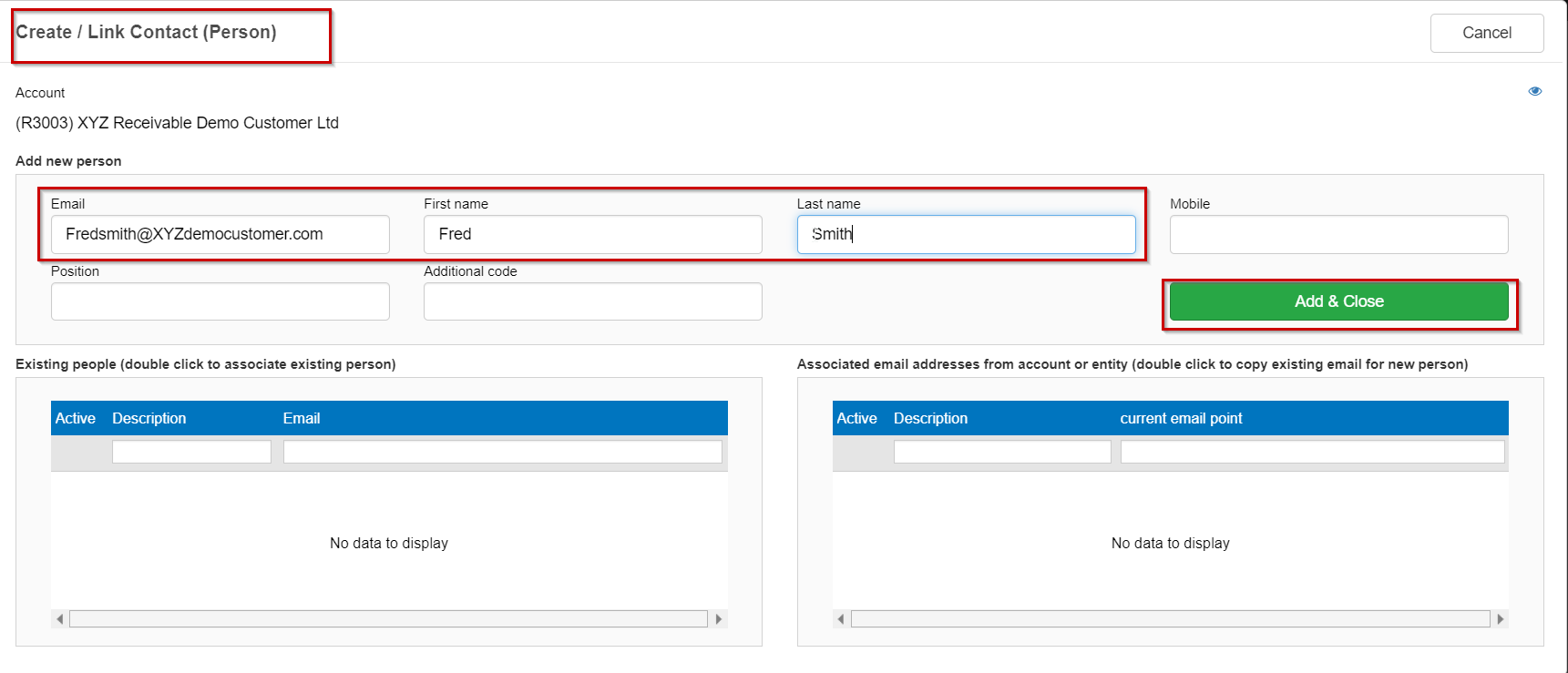 ---
Add existing email address from Entity
You may find you have someone who exists in the system, but not against this particular Receivable account.
If you want to add a new email for someone else who doesn't appear in the lookup but is an existing contact against the related Entity, click the blue Plus icon

to add the existing email address details.
They will then appear in the box at the bottom right.



Double click the contact person you want and it will add the email address in the Email box at the top left.
Enter their first and last name.
Click Add & Close.


---
Was this helpful? If you require further assistance, or would like to contact us about this article, please email us at support@lentune.com.
Thank you. Your feedback is appreciated.
Last updated: 22 November 2022