The Stock Report shows your stock levels and selling prices with many selections and filters that you can select.
---
Introduction
You can print or export a report with details of your Stock. There are different sort orders and multiple selections to choose from for Branch, Stock Category, Supplier and more.
---
Stock Management Report
To produce this report:
Go to Stock > Reports > Stock management.
In the Stock Options, there are multiple options for the sort orders you can select, and the filters you might want.
Make your selections.
Save defaults (optional): Click Save Defaults if you want to save the same selections for the next time you run the report.
Click View report to view the report on screen, or Export report to create an XLXS file.
The report prints as at today's date, which is printed at the foot of each page on the printed report.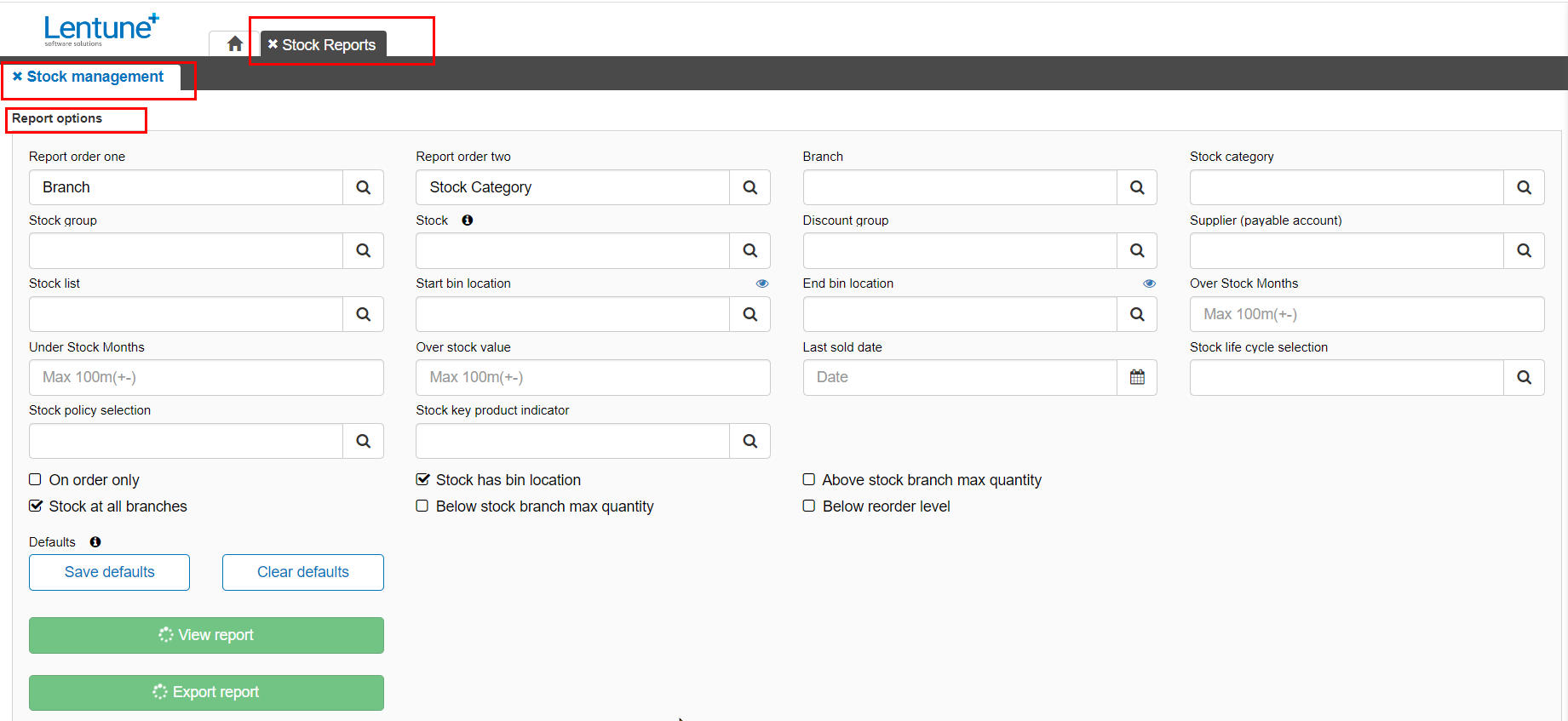 The columns shown in the report are :

Branch
Stock Code
Brand and Description
OnShelf Quantity
On Order Quantity
Last 12 Mth Qty
Should Order Qty
Reorder Qty
Reorder Level
Mths Cover
Branch Avg Cost
Selling Price
On Shelf Value
---
Was this helpful? If you require further assistance, or would like to contact us about this article, please email us at support@lentune.com.
Thank you. We appreciate your feedback. It helps us to provide you with the best possible information.