Matching a credit note to a SimPRO receipted invoice.
---
Introduction
SimPRO requires a Credit Note to be matched with a receipted Invoice. These are the steps for the Credit Note to be accepted into SimPRO.
NOTE: SimPro cannot have a negative quantity item in Receipts and Purchase Orders. Users must create a credit note for the item they want to credit.
---
Review Credit Note and Assign to an Invoice
Go to Invoice Automation > Check or Approve.
Select and review the Credit Note.
Click Approve and Next.
This takes you to the Credit purchase order window, where you can assign the Credit Note to a receipted Invoice in SimPRO.
The invoice must have a creditable amount equal to or greater than the Credit Note to be able to process the Credit Note.
Note: If the Creditable items in SimPro box does not display a receipted Invoice that you can assign the credit to, you cannot continue with the approval.
In this case you can put the Credit Note On Hold until the correct transactions are available.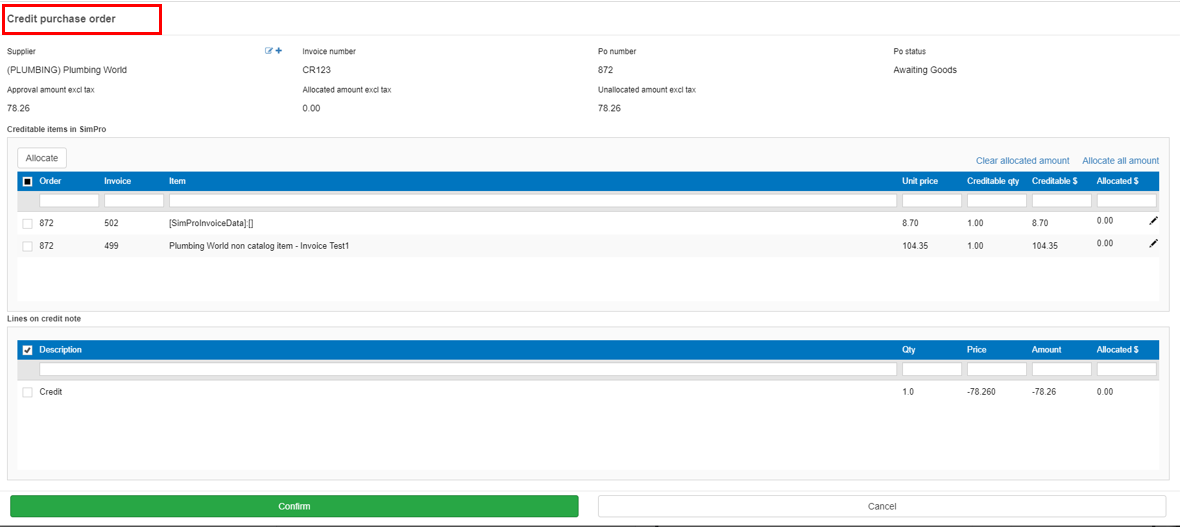 When you have reviewed the receipt/s you can assign it to an invoice.
In the Creditable items in SimPRO section:
Check the tick box on the left-hand side for the invoice to assign the credit to.
In the Lines on credit note section:
Check the tick box next to the Credit Note line.
Click Allocate.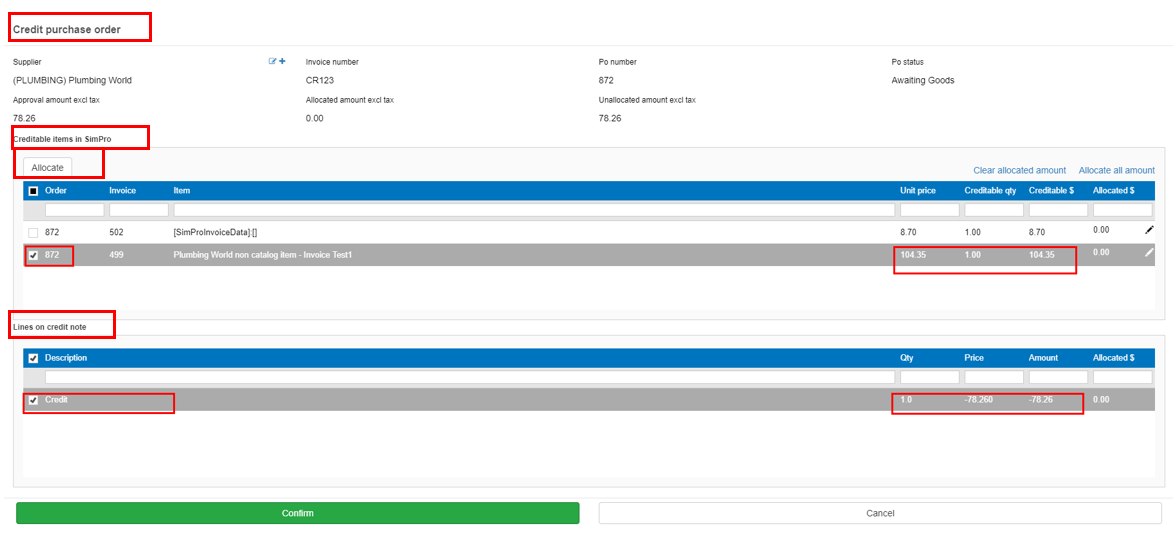 Now the Allocated Amount field will update, and the Unallocated amount field should display 0.00.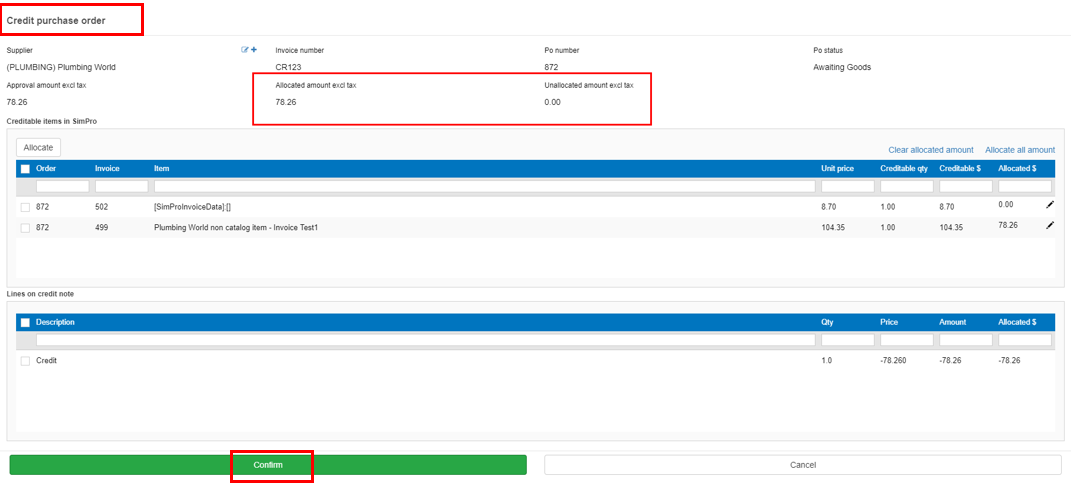 Click Confirm to complete the approval and allocation process.
---
Was this helpful? If you require further assistance, or would like to contact us about this article, please email us at support@lentune.com.
Thank you. Your feedback is appreciated.
Last updated: 13 June 2022