Everything you need to make your business run better.
Lentune is smarter construction software, eliminating tedious workflows and putting all your numbers in one place.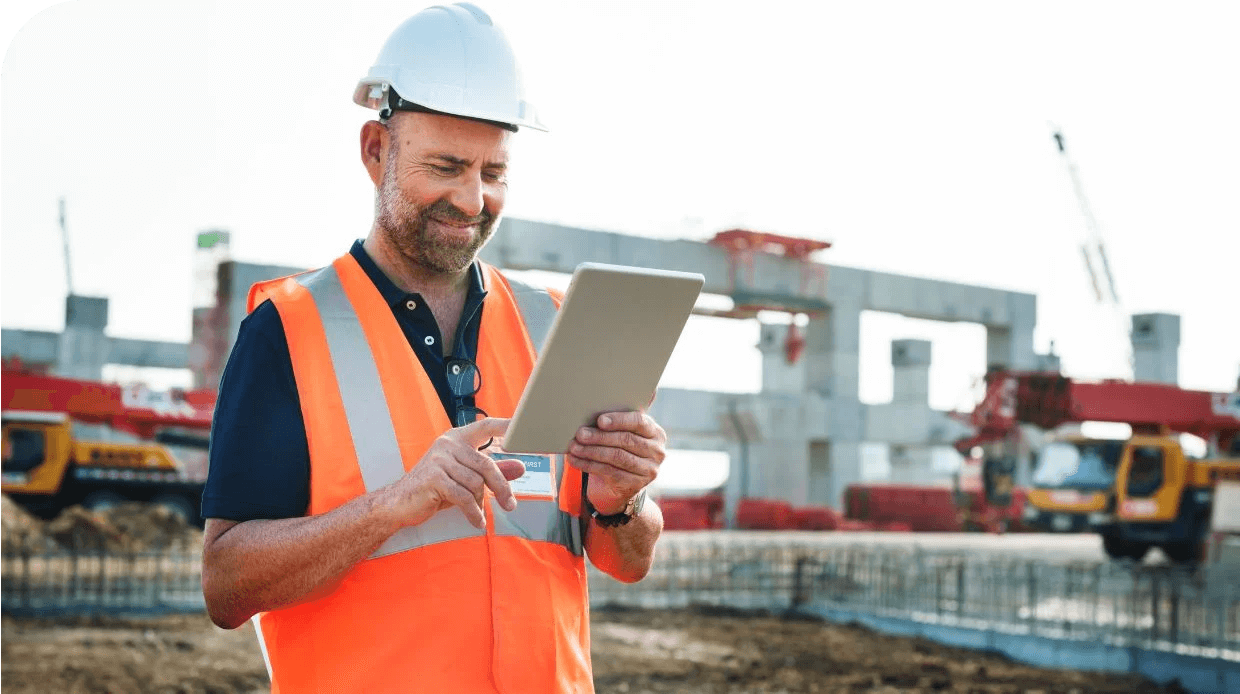 Trusted by construction companies like yours
Leading companies across Australia and New Zealand use Lentune.








Automate your project costs in one (seriously) clever platform

---
"I marvel everyday at how Lentune has simplified an extremely important function of our business."

Derek Billcliff
Chief Financial Officer — Apollo Projects
Smart automation to help you scale with ease
Invoice Automation
Stop wasting time on paper invoices
Lentune automates your entire AP process, swapping data entry and paper shuffling for warp-speed closeouts.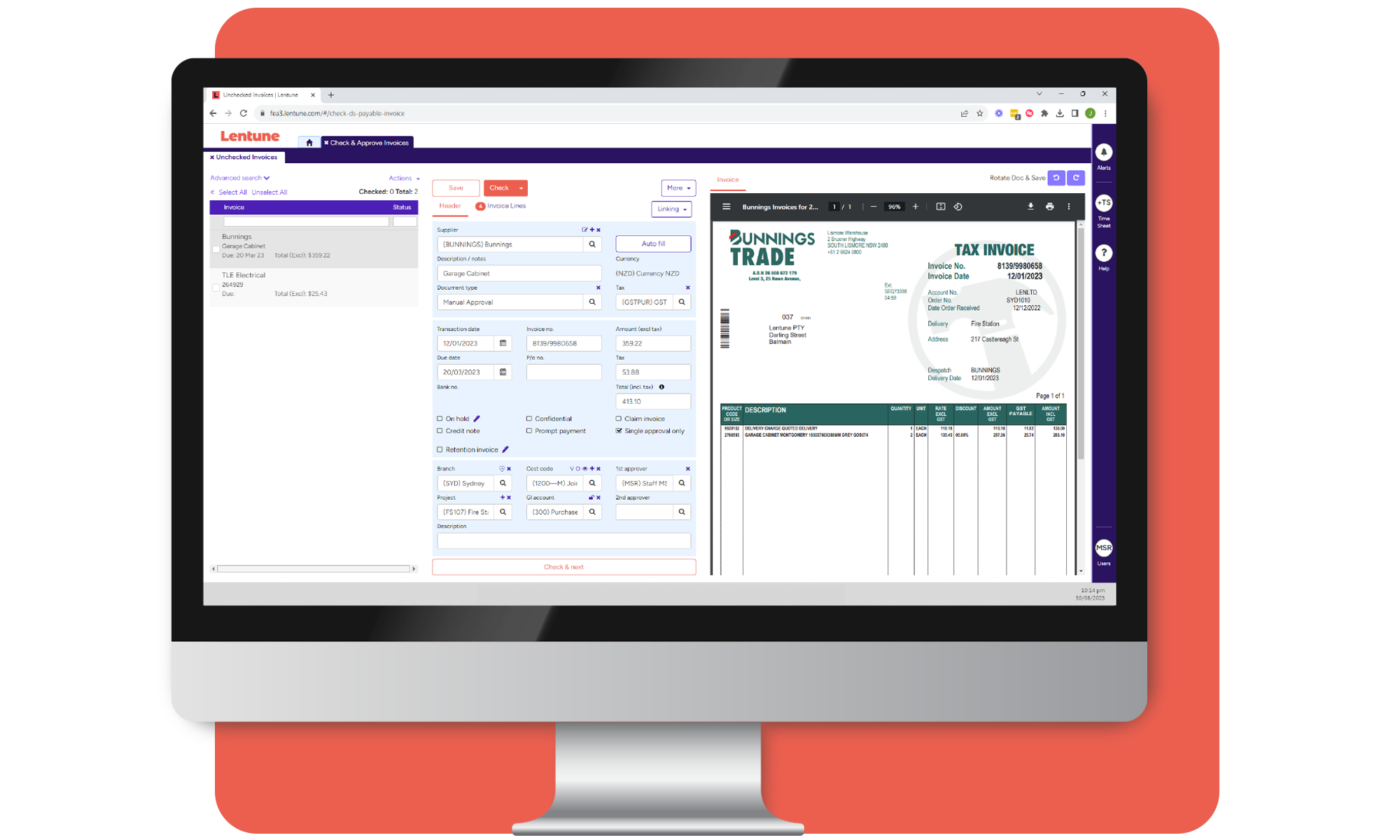 Timesheet Automation
Submit labour hours on the go
Lentune puts time-tracking at your fingertips, making it easy to capture hours, manage project costs and get your people paid.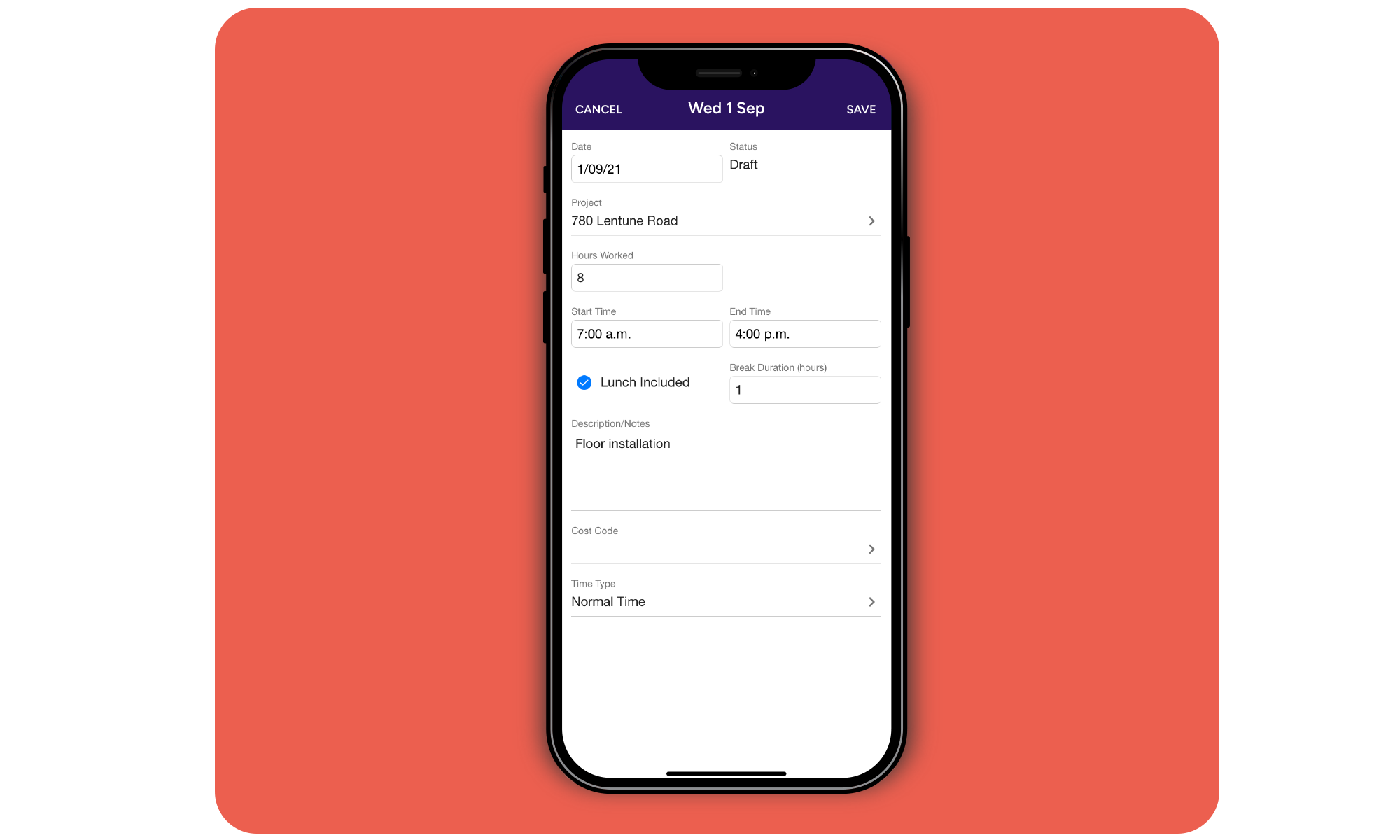 Progress claims automation
Manage progress claims with ease
Lentune enables you to create and manage progress claims, payment schedules, variations and retentions — all in one place.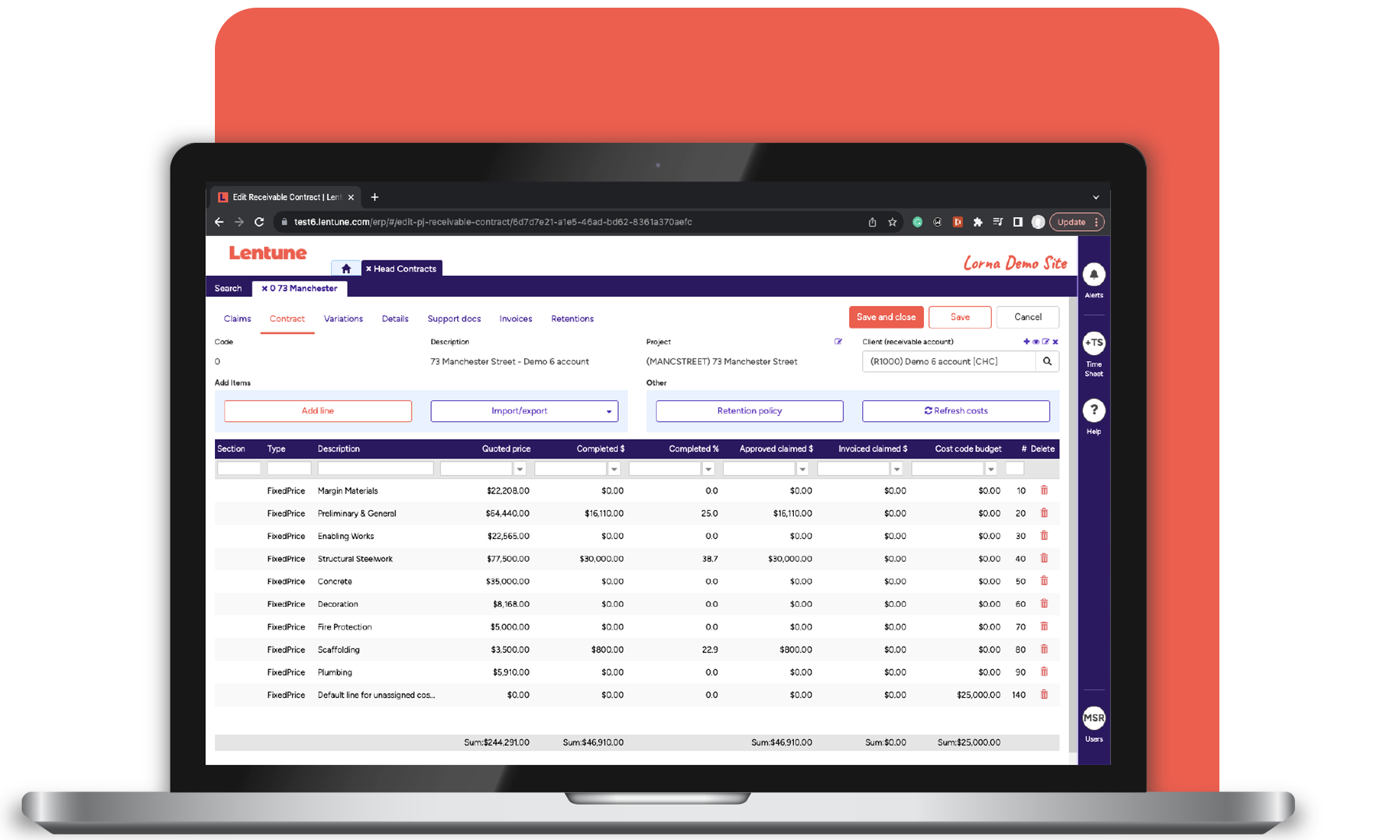 Expense Claims Automation
Reimburse employees at light speed
Lentune replaces paper receipts with a smart digital workflow, making expense reimbursements easy and speedy.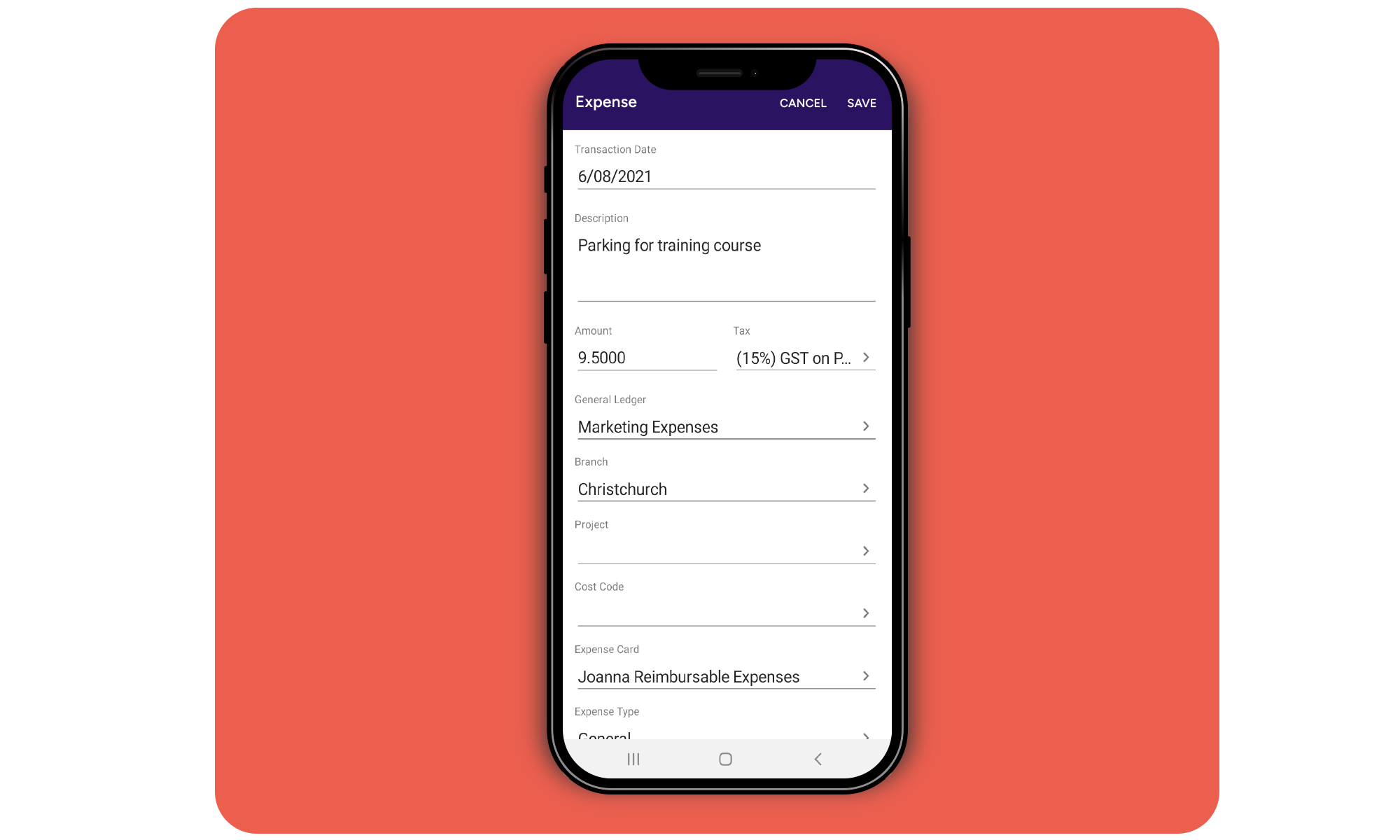 We integrate with the apps and tools you love







---

"For me, Lentune freed up a lot of my time and I'm concentrating more on the work I need to be doing — which is growing the business."

Glenn Connor
General Manager  —  Melray Electric

---

"Part of the ethos of Wacker Neuson is to do things clever, better and different, to drive continuous improvement through the business. Lentune formed part of that strategy."

Matthew Watson
Finance Manager  —  Wacker Neuson
Built to liberate your workflow
Drowning in paperwork? Our cost management software brings time savings, enhances compliance and lets you focus on what truly matters.
Time-saving magic
Our customers report a 70% reduction in admin time on average. Say bye-bye to time-sucking tasks and hello to better workflow.
Time-saving magic
Empower your team
Lentune liberates your team from tedious, repetitive data entry, allowing them to focus on what really matters  —  growing the business.
Empower your team
Achieve remote workflow
Our cloud-based solutions put your project costs at your fingertips, accessible anytime, anywhere.
Achieve remote workflow
Effortless data management
Cut manual data input and handling. Lentune streamlines your Accounts Payable process for faster turnaround times.
Effortless data management
Simplified procurement process
Lentune offers an end-to-end procurement workflow, providing streamlined project cost management and real-time visibility of committed costs.
Simplified procurement process
Unbeatable customer support
We're here to help every step of the way. Experience comprehensive onboarding and implementation, setting your team up for long-term success.
Unbeatable customer support
Learn more about invoice automation
Lentune makes finances easy and speedy.