Yard Management
An asset tracking tool that pays for itself
Lentune's Yard is a centralised asset system to track your equipment. Rent out your equipment to internal projects, manage equipment availability, make equipment bookings, catalogue your fixed assets, log servicing dates and automatically journal depreciation rates.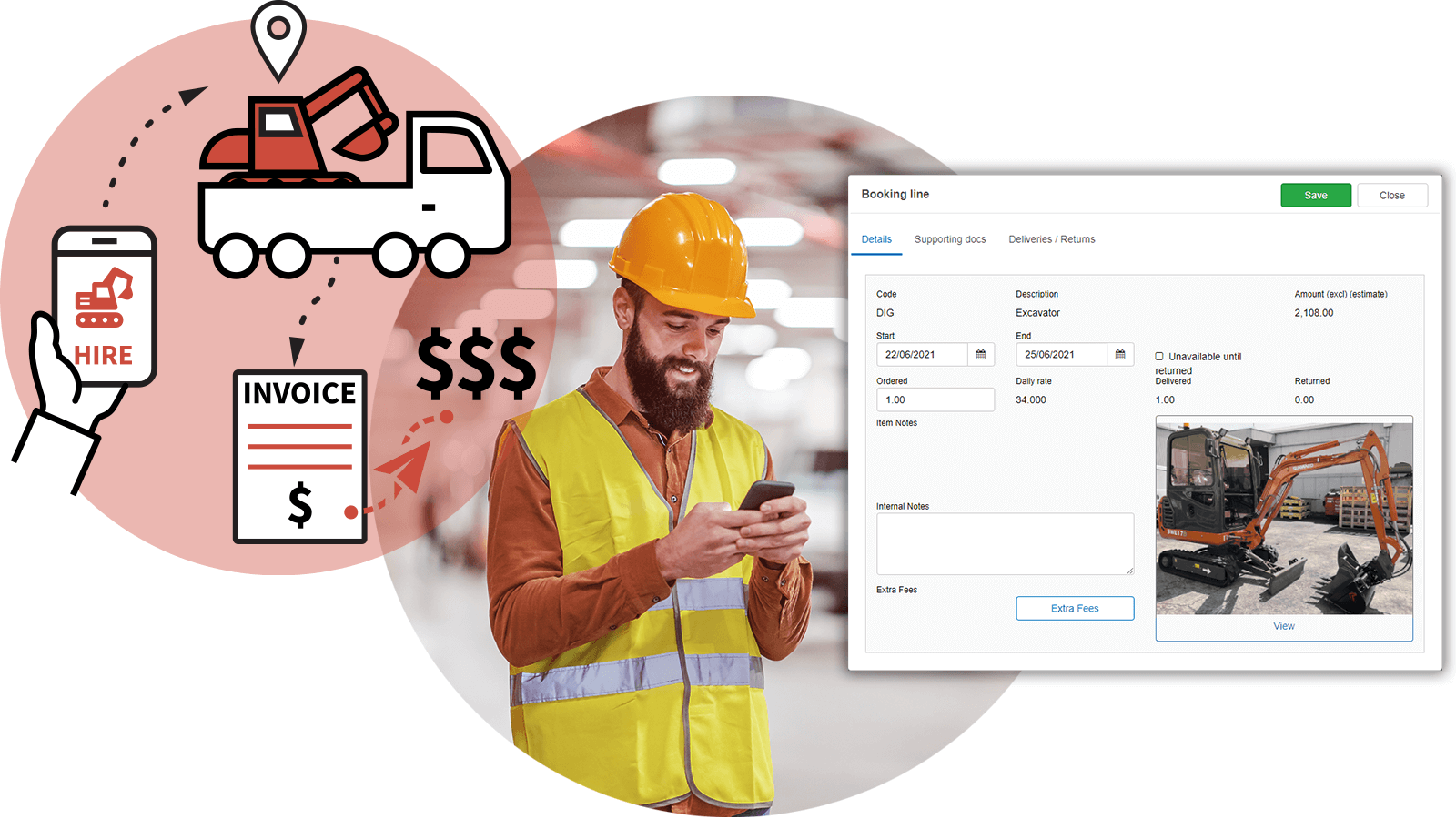 Start turning your yard into a profitable business
If you didn't own your equipment, you'd have to rent it from someone else. By setting up your yard as an internal rental business, you can charge your equipment out at market rates, then on-charge accurate costs to your internal projects.
Features & Benefits
Everything you need to manage your equipment
Create your own pricing structure for your equipment with daily, weekly and monthly charge out rates. Costings associated with equipment hire will be attributed directly to project costs.
Store documents against equipment such as: Health & Safety documents; SOPs; servicing dates; barcodes; and tracking details. Anyone booking an item has access to linked documents.
Manage your yard the way it works best for your business. Have complete flexibility to create individual items, item groups (like road cones) or even item kits (like scaffolding).
Users can book items via the mobile app or desktop. Maintain full control over who can make bookings and what projects they can book items for. All bookings are traceable back to the users.
Site Managers/PM/QS have full access to equipment availability via the Lentune app. They can see what equipment is still assigned to a project and what the associated costs are.
Link all your equipment to depreciation rates. Record the original buy price, type of asset and method of depreciation. IRD depreciation rates will be automatically applied to yard equipment.
Get your equipment to pay for itself

Our asset management software is enabling New Zealand and Australian construction companies to better track and manage their equipment. Chat with us to see how Lentune could support your business.
Yard Management
How it works
"Yard is a precise management system, and we use it for everything. Then there's the income it's generating—we are able to forecast rental income over the life of the project."
Rob Dickinson
Yard & Plant Manager

Next Steps
We make it easy to implement Lentune
1. Request a demo
Complete the form and we'll get in touch to chat through your business challenges and walk you through how our asset management tool can help.
REQUEST A DEMO
2. Discovery call
We take the time to learn how your business works, so we can configure Lentune to suit your financials, approval process and organisation structure.
3. Onboarding plan
We'll send you a detailed implementation plan and timeline for onboarding. We'll schedule training dates and confirm your work processes with Lentune.
4. More time for growth
Our customers typically see changes in their business almost immediately. You'll have a clearer picture of your business financials so you can make confident business decisions focused on growth.