INVOICE AUTOMATION
Invoice processing automation software that works like magic
Process supplier invoices at warp speed, and take charge of your accounts payable. Lentune Invoice Automation makes your finances easy. And speedy.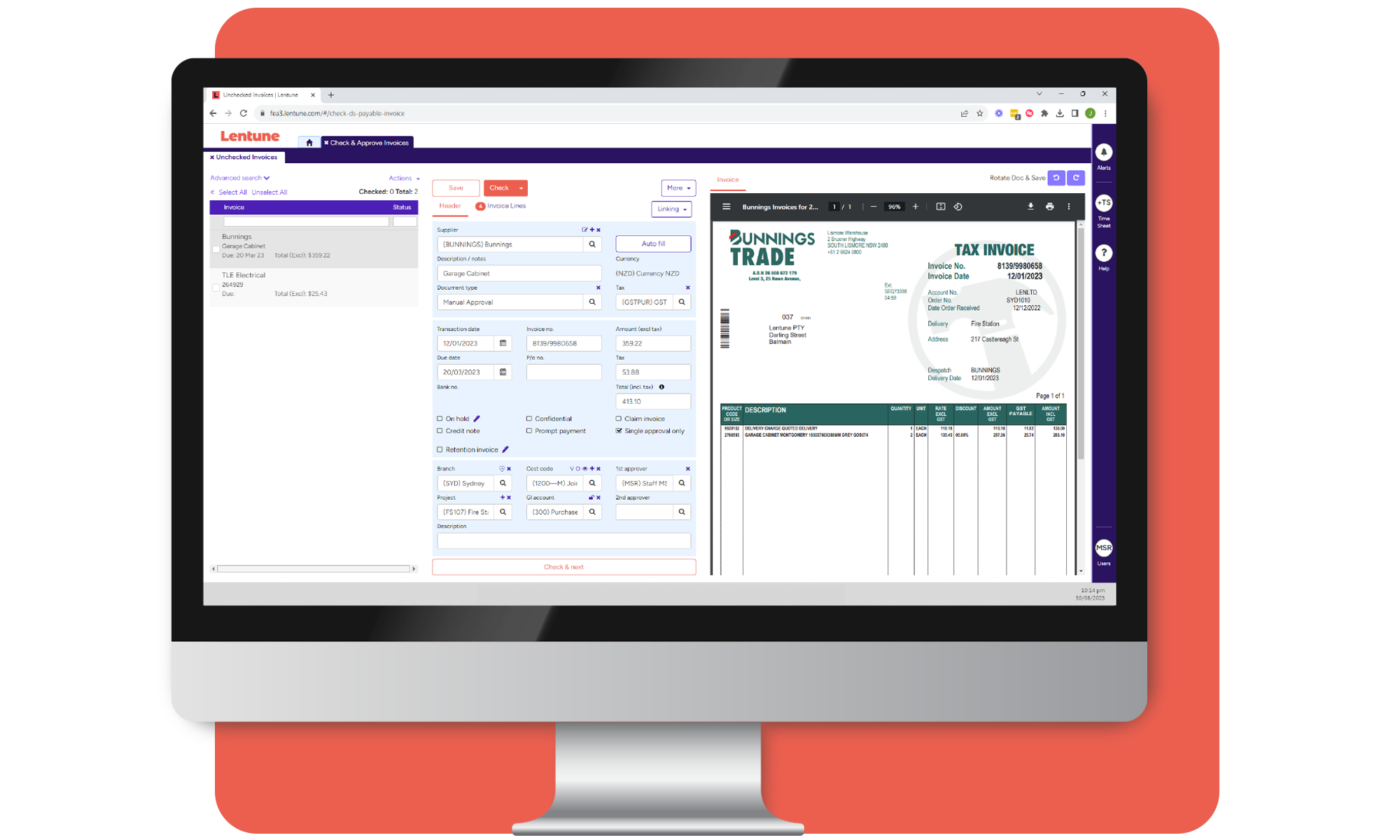 Invoice processing automation that does the tedious tasks for you
Tired of wasting valuable time on supplier invoice processing? Fed up with manually entering, approving, and processing creditor invoices? Remove the bottlenecks from your accounts payable with Lentune's smart automated invoice system for construction businesses.
Stop processing invoices, and start managing them
Say bye-bye to data entry
Our accounts payable automation software cuts admin by up to 70%, reducing errors and freeing up your team to focus on the big stuff.
Say bye-bye to data entry
One-click invoice approvals
Approve payable invoices at wrap speed with automated PO-to-invoice matching. Easily load payment data into your financial software with a single click.
One-click invoice approvals
See the full picture
Your check screen shows every invoice waiting for the green light, sorted by project, supplier and approver. That's right - all the numbers are in one place.
See the full picture
Price check in a flash
Verify invoice pricing against agreed supplier rates before approval. Any discrepancies result in automatic credits sent to suppliers.
Price check in a flash
Accurate back-costing
Access back costing and historical invoicing. Strengthen supplier negotiations and ensure accurate quoting for future jobs with our invoicing software.
Accurate back-costing
Procure-to-pay visibility
Boost visibility and accountability with online access to AP documents. Effortlessly keep tabs on invoice status and unlock valuable insights.
Procure-to-pay visibility
"The business is growing so fast, that the invoicing I input has nearly tripled... Lentune has saved me at least 20 hours a week."
Invoice Automation
How it works
Read invoices
Lentune automatically pulls supplier invoices from your inbox, and pushes key data into the cloud.
Verify pricing
If enabled, invoices are matched to POs and delivery notes, and checked against agreed pricing.
Automate workflow
Invoices are auto-coded, then delegated to the appropriate team member for approval.
Approve and pay
As soon as invoice details are approved, data is ready to be sent to your accounting software for payment.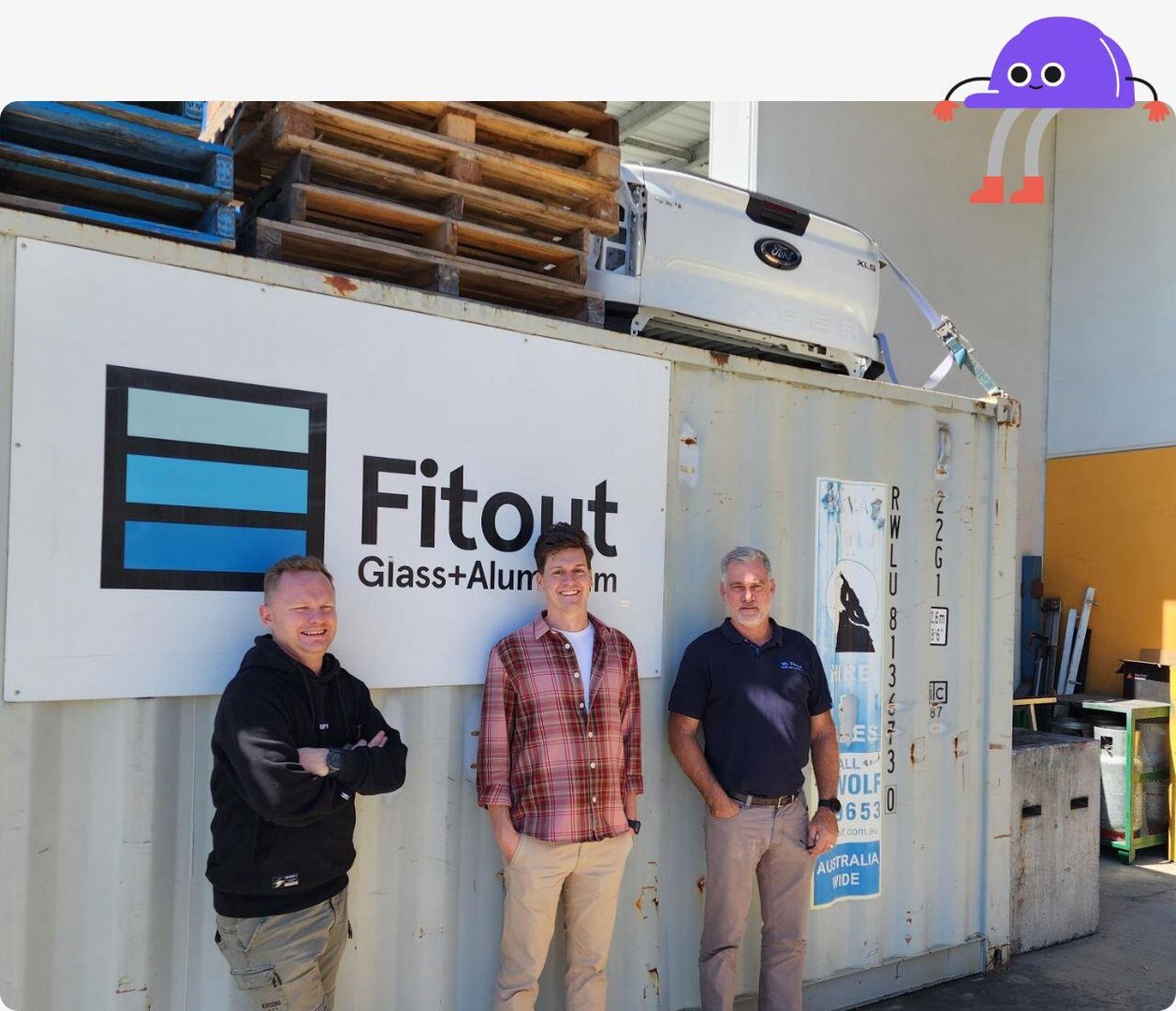 Freeing up your team so they can focus on the big stuff.
Save time and gain control with invoice approval software.
Where Lentune stands apart from other invoice automation software, is our unique automated workflow. Not only does Lentune's automated invoice system remove data entry, but it also removes all the manual work involved in getting invoices approved.
Lentune's invoice processing software saves time and effort for everyone in the approval chain.
As soon as an accounts payable invoice hits the accounts payable inbox, Lentune pulls key data into the cloud and automatically connects that invoice to any purchase orders and packing slips. It also codes your invoices, then delegates them to the appropriate user for approval.
Once invoices are approved, the data can be sent for payment. To make this process even quicker, Lentune can integrate with your existing accounting software like Xero.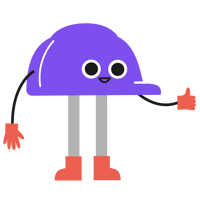 Ready to start automating?
Request a demo
A real human will be in touch to discuss your business challenges and guide you through how our clever automated invoice processing can offer a helping hand.
Discovery call
We dive deep into understanding the inner workings of your business, so we can expertly align Lentune with your financials, approval process and organisation structure.
Onboarding plan
We'll design a personalised implementation plan to get your team up to speed. Our invoice automation software is made for humans: easy to learn, and easy to use.
Business acceleration
Woohoo — here's the best part! Save up to 70% of your admin time and experience the joy-giving benefits of better workflow.
Learn more about invoice automation
Lentune makes finances easy and speedy.