Invoice Automation
Invoice processing automation software that works like magic
Lentune Invoice Automation is smart accounts payable software that enables a paperless, cloud-based workflow for your construction business. Shorten invoice processing times and gain greater visibility and control of your supplier invoices.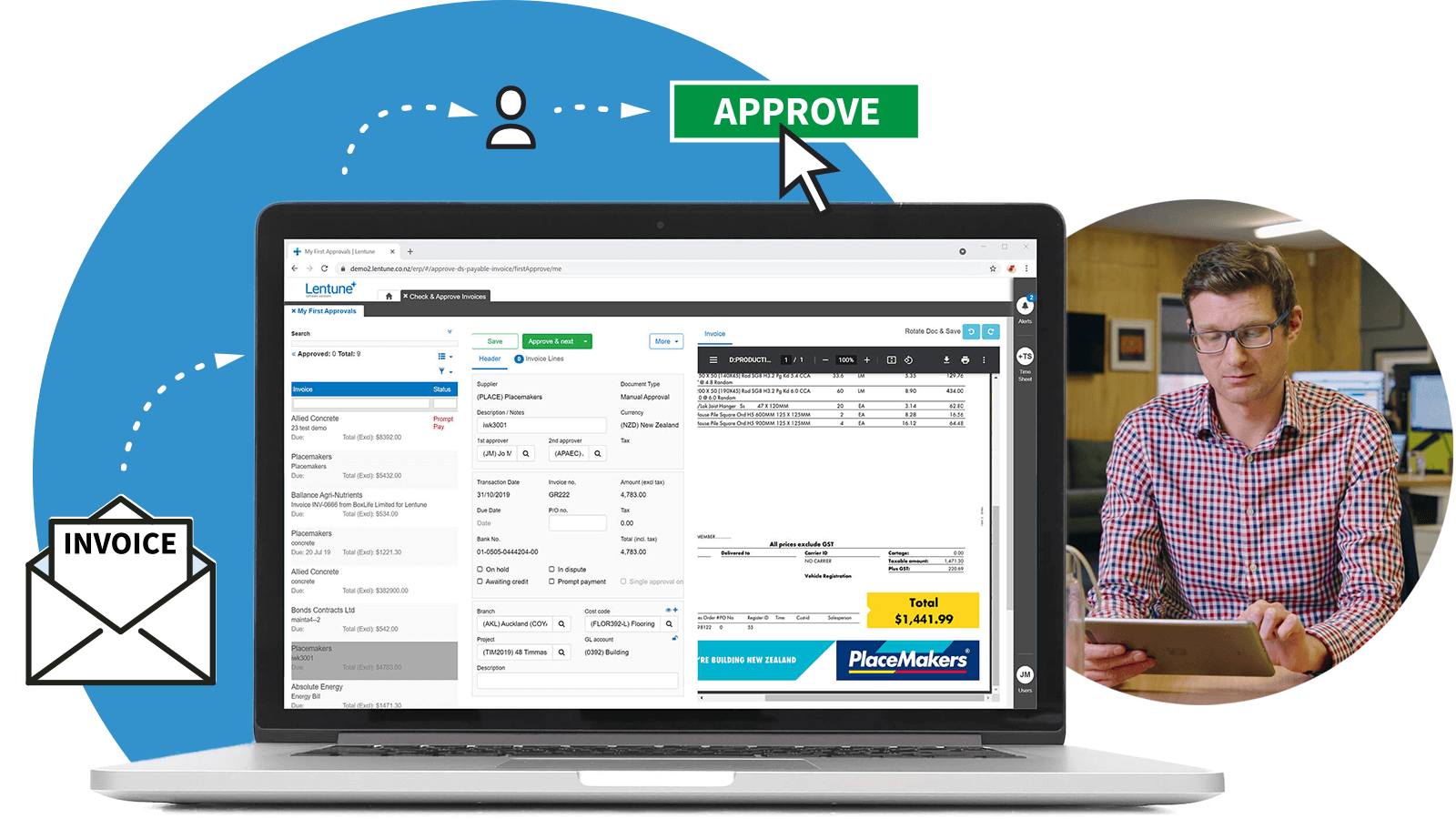 Invoice processing automation gives you time for the things that matter
Wasting precious time on supplier invoice processing? Manually entering, approving and processing creditor invoices? Remove the bottlenecks from your accounts payable with Lentune's smart automated invoice system for construction businesses.
Features & Benefits
Stop processing invoices, and start managing them
Cut out the manual processing and data entry to save 80% of your workload. Accounts payable automation software reduces errors, giving you more time to focus on growth and profitability.
Procure-to-pay visibility
Increase visibility and accountability within your business with online access to AP documents and communications. Easily review invoice status and gain real-time insights into data.
Have immediate access to back costing information and historical invoicing. Bolster supplier price negotiations and ensure accurate quoting for future jobs with our invoicing software.
Check invoice pricing against agreed supplier pricing before you approve the invoice. If pricing discrepancies are found, credits will be automatically generated to be sent to suppliers.
One-click invoice approvals
Approve hundreds of payable invoices in seconds by automatically matching them to purchase orders. Load your payment data into your financial software at the click of a button.
Instantly see all invoices awaiting approval by project, supplier and approver from your dedicated dashboard. Communicate directly with approvers to get invoices paid on time.
"The business is growing so fast, that the invoicing I input has nearly tripled... Lentune has saved me at least 20 hours a week."
Haley Paterson, Sentinel Homes
Invoice Automation
How it works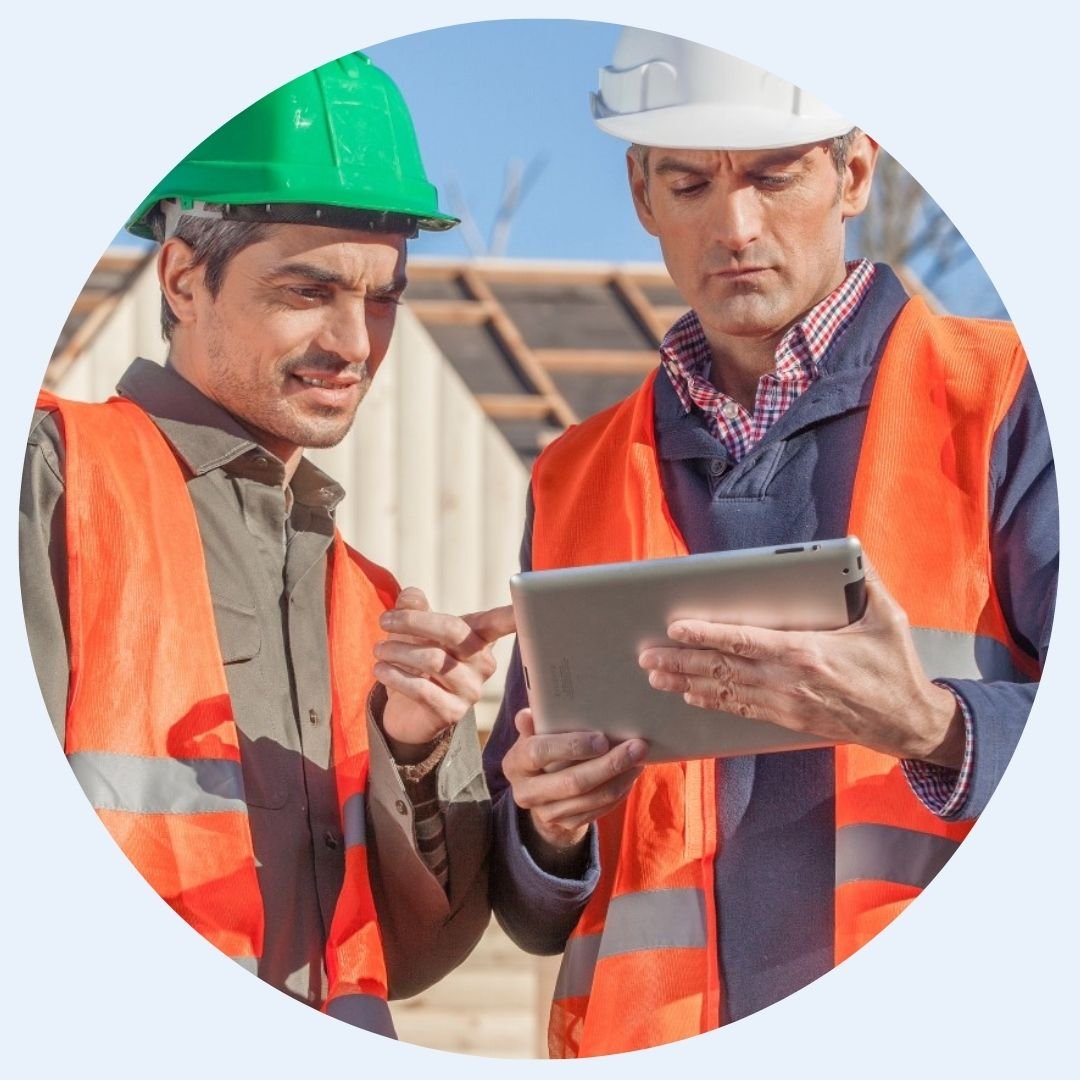 Is Lentune the right tool for you?
Our invoicing software is supporting New Zealand and Australian construction companies to streamline their cost management and gain control. Chat with us to see how Lentune could support your business!
We'll walk through your current processes, then take you on a guided tour of the platform.
Save time and gain control with invoice approval software.
Where Lentune stands apart from other invoice automation software, is our unique automated workflow. Not only does Lentune's automated invoice system remove data entry, but it also removes all the manual work involved in getting invoices approved.
Lentune's invoice processing software saves time and effort for everyone in the approval chain.
As soon as an accounts payable invoice hits the accounts payable inbox, Lentune pulls key data into the cloud and automatically connects that invoice to any purchase orders and packing slips. It also codes your invoices, then delegates them to the appropriate user for approval.
Once invoices are approved, the data can be sent for payment. To make this process even quicker, Lentune can integrate with your existing accounting software like Xero.
See all your creditor invoices, in one place.
Visibility of your business information is key for effective decision-making. Stop searching through shelves of dusty ring binders to find invoices. And forget the end-of-month scramble to discover who still has unapproved invoices sitting in a pile on their desk or buried in their emails.
Whether you're in the office or on site, Lentune puts accurate information at the fingertips of everyone in your business who needs it:
Administrators
Lentune gives you oversight of all the accounts payable invoices that need to be processed. Your dashboard shows you exactly how many invoices are awaiting approval and which approver they're sitting with. If an invoice is on hold, you can also check connected emails to see what's being queried and why.


Project Managers
Because Lentune has all your accounts payable data in one place, it can give you a running total of project spend. If you also use the Lentune app to create purchase orders, Lentune can tell you total committed costs even

before

all your project invoices have come in.


Quantity Surveyors
For a QS, Lentune is a dream come true. Back-costing is made simple with our Project module. All your spent costs are accurately coded against the correct job, and if using purchase orders, you'll have visibility of committed costs that are yet to be paid.
Next Steps
We make it easy to implement Lentune
1. Request a demo
We'll get in touch to chat through your business challenges and walk you through how our automated invoice processing can help.
REQUEST A DEMO
2. Discovery call
We take the time to learn how your business works, so we can configure Lentune to suit your financials, approval process and organisation structure.
3. Onboarding plan
We'll send you a detailed implementation plan and timeline for onboarding. We'll schedule training dates and confirm your work processes with Lentune.
4. More time for growth
Our customers typically see changes in their business almost immediately. You'll have a clearer picture of your business financials so you can make confident business decisions focused on growth.