Integrations
Procore + Lentune
Build even faster with the Procore and Lentune integration. Streamline your admin functions to remove data entry for supplier invoices and sync direct costs automatically into Procore software.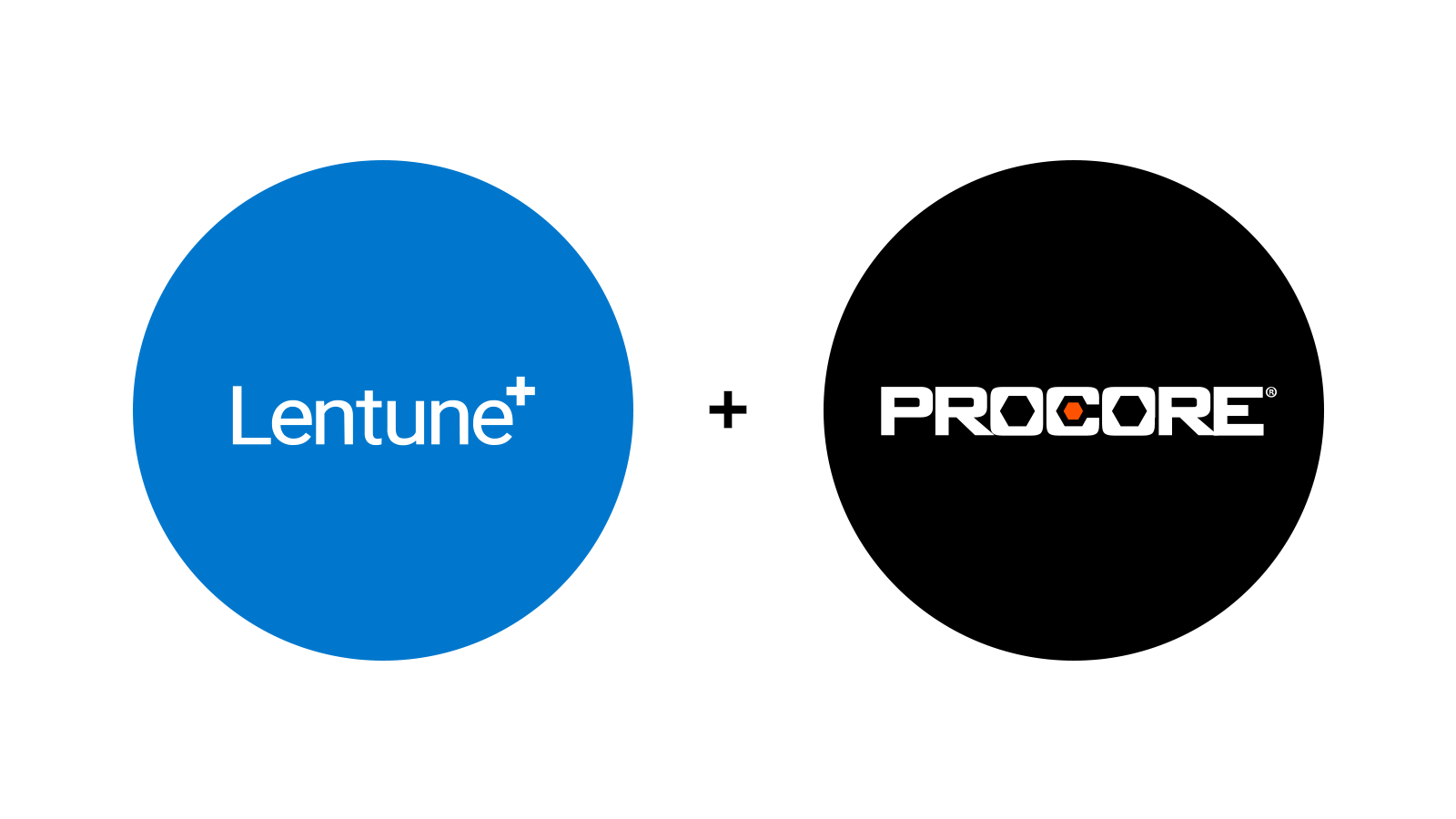 Transfer direct costs into Procore without data entry
Save up to 80% of your workload. Lentune automatically pulls in accounts payable invoices from your email, verifies them against purchase orders and assigns them to the correct project and cost code.
Stop chasing paper and emails. Lentune sends invoices through an approval hierarchy, getting them into Procore software quicker for faster payment and cost analysis.
Manage budgets against cost codes and get a granular breakdown of committed costs more accurately in Procore project management software. Lentune ensures your direct costs are reliable and include approved invoices in real time.
Integration Map
| | | |
| --- | --- | --- |
| | Data Flow | |
| Projects | | Projects |
| Standard cost codes | | Master cost codes |
| Project cost codes | | Project cost codes |
| Sub Jobs and codes | | Project cost codes |
| Vendors | | Payable accounts |
| Direct costs | | Supplier invoices |
BLOG
Lentune + Procore Integration: How We're Making Project Cost Management Easier
Unlock smarter project cost management with Lentune + Procore integration. We'll help you remove paper workflows and gain a better view of costs.
LEARN MORE
About Procore
Procore project management software is an all-in-one digital platform built to help you finish quality projects—safely, on time, and within budget.
Procore software helps firms drastically increase project efficiency and accountability by streamlining and mobilising project communications and documentation. This real-time data and accessibility minimise costly risks and delays—ultimately boosting profits.