Making finances easy. And speedy.
Ready to say bye-bye to data entry? Watch our 10-minute recorded demo to discover the magic of invoice automation in action. We'll show you how:
Invoices are automatically checked into Lentune
To view and approve invoices with a single click
To gain live insights into project costs
Approved invoices are seamlessly sent to your accounting system
Just fill in the form, and we'll send the demo right to your inbox.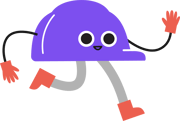 Trusted by construction companies like yours
Leading companies across Australia and New Zealand use Lentune.





About Lentune
Lentune is smarter construction software designed to make your life easier, not harder. We've built it with everything you need to help scale your business with ease.
From supplier invoices and mobile purchase orders, to progress and expense claims, or even simplified client claims – we sort it all.