Expense Claims
Expense claims without the hassle
Make expense reimbursements fast and easy for your team. Lentune Expense software codes and submits expense claims for approval. Snap receipts on the run with our expense app and say goodbye to paper receipts.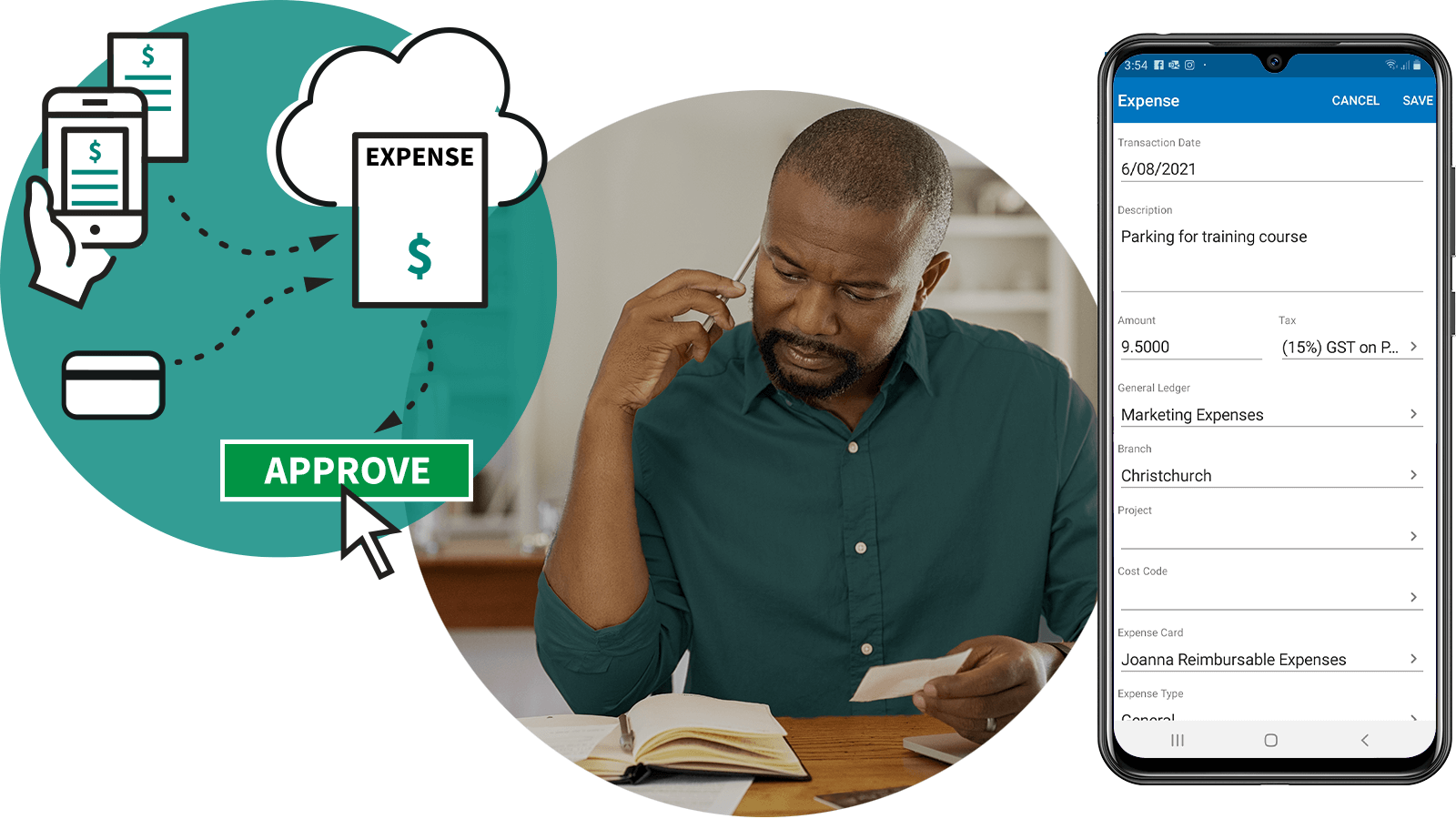 Easily see employee spending
Lentune's expense claim software is an administrator's dream! Collect expenses and automatically send them to the right person for approval. All expense costs are allocated to the right project or department in your business providing visibility of spending and efficient processing of expenses.
No more paper receipts landing on your desk at the end of the month! All receipts are captured on the go and stored electronically in the cloud to improve processing efficiency.
See all of your expenses in one place with an overview of where expenses are being spent, against which projects and departments and those that are awaiting approval.
Transaction reconciliation
Upload bank statements and Lentune will automatically match transactions to the correct receipt saved in Lentune.
The platform allows flexibility for incorrectly coded expenses to be checked and changed prior to being processed.
With Lentune's flexible approval hierarchy, you can create your own approval matrix, which can be updated as required.
Our machine learning knows how you prefer to code expenses and will automatically code your expenses for you, saving you time and user errors.
Get back time by automating your expenses
Expense Claim Software
How it works
"It's really reduced the amount of manual entry we've had to do, which has improved accuracy as well. We literally used to be chasing around pieces of paper - Expense has eliminated that."
Steph Powell
Management Accountant

Next Steps
We make it easy to implement Lentune
1. Request a demo
Complete the form and we'll get in touch to chat through your business challenges and walk you through how our software can help.
REQUEST A DEMO
2. Discovery call
We take the time to learn how your business works, so we can configure Lentune to suit your financials, approval process and organisation structure.
3. Onboarding plan
We'll send you a detailed implementation plan and timeline for onboarding. We'll schedule training dates and confirm your work processes with Lentune.
4. More time for growth
Our customers typically see changes in their business almost immediately. You'll have a clearer picture of your business financials so you can make confident business decisions focused on growth.