TIMESHEET AUTOMATION
Say hello to effortless labour cost management
Lentune Timesheets is a simple way to manage your construction labour costs. Whether it's on the go or at the site, our mobile app makes it easy for your team to submit hours. No more paperwork or confusion.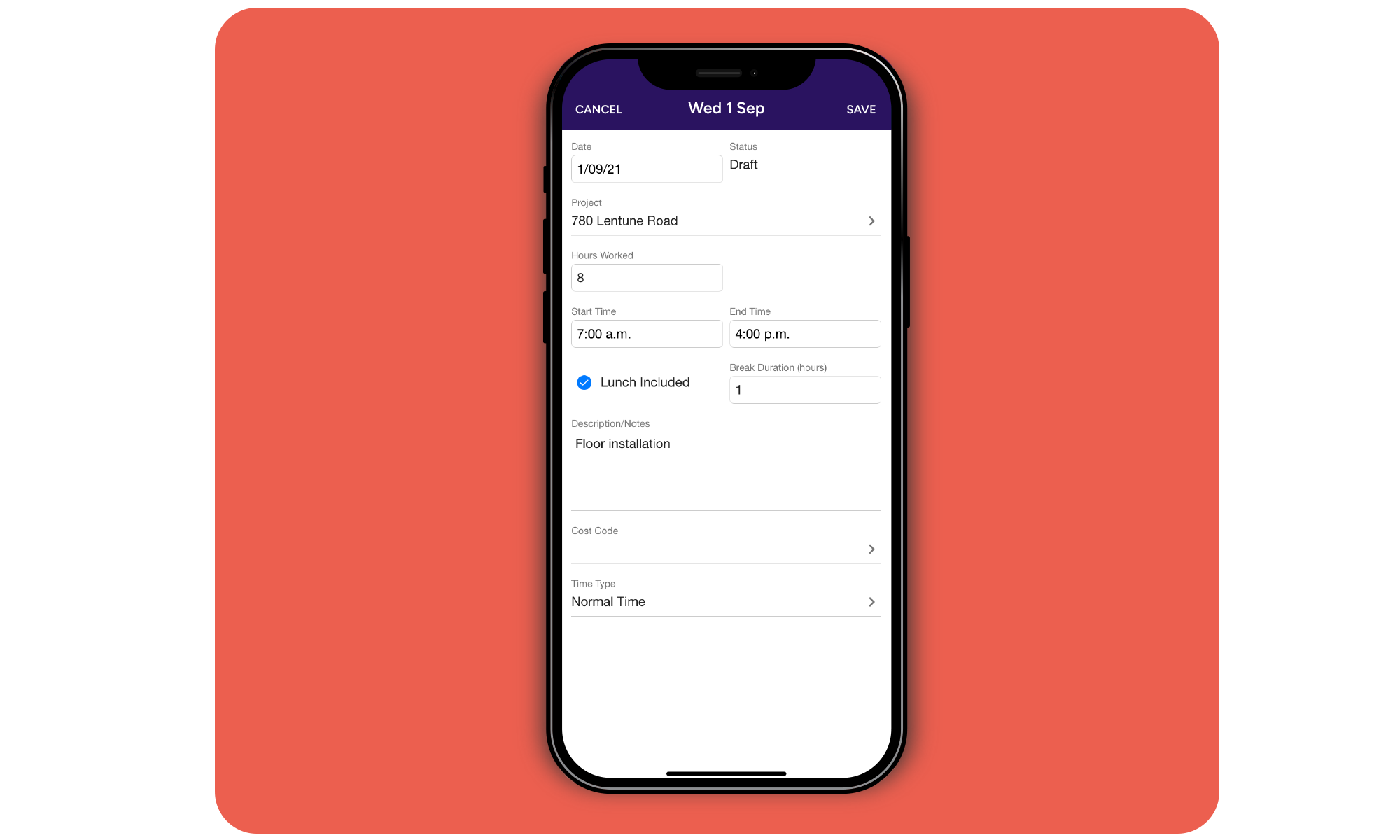 See labour costs against your projects
Timesheets are coded directly to projects as they are created. Real-time capture of hours worked empowers you to see the budget creep before it blows outs.
Timesheet software that does the tedious tasks for you
Allowances made easy
Lentune makes your construction timesheet allowances easy and speedy. From basic meal and stay-away to complex project-specific allowances like height and first aid, we sort it all.
Allowances made easy
Streamlined management
Lentune simplifies your project management by consolidating labor and project costs in a single, accessible platform. No more system hopping or complicating your workflows.
Streamlined management
Say bye-bye to data entry
Our custom export feature saves you hours each week. With just a few clicks, you can effortlessly send timesheet data to your payroll system, freeing up your team for what truly counts.
Say bye-bye to data entry
Effortless time tracking
Timesheet data is automatically coded to projects, giving clear visibility of worked hours. Comparing actual hours with budgeted hours is now a breeze.
Effortless time tracking
Manage leave Requests
From vacations to sick days, Lentune allows you to easily create and manage leave requests on the go, right from the app.
Manage leave Requests
Submit crew time
Team Leaders can enter crew time from a single form. Assign hours to specific task codes within a project, so you always know where work is being done.
Submit crew time
See Lentune Timesheet Software in action
Timesheet Automation
How it works
Submit hours
Everything is paperless. Users submit their hours via the mobile app.
Delegate approval
Digital timesheets are automatically delegated to the correct approver.
Approve timesheets
The appropriate approver confirms hours with a few clicks.
Pay your team
Once approved, timesheets are sent to your payroll system for payment.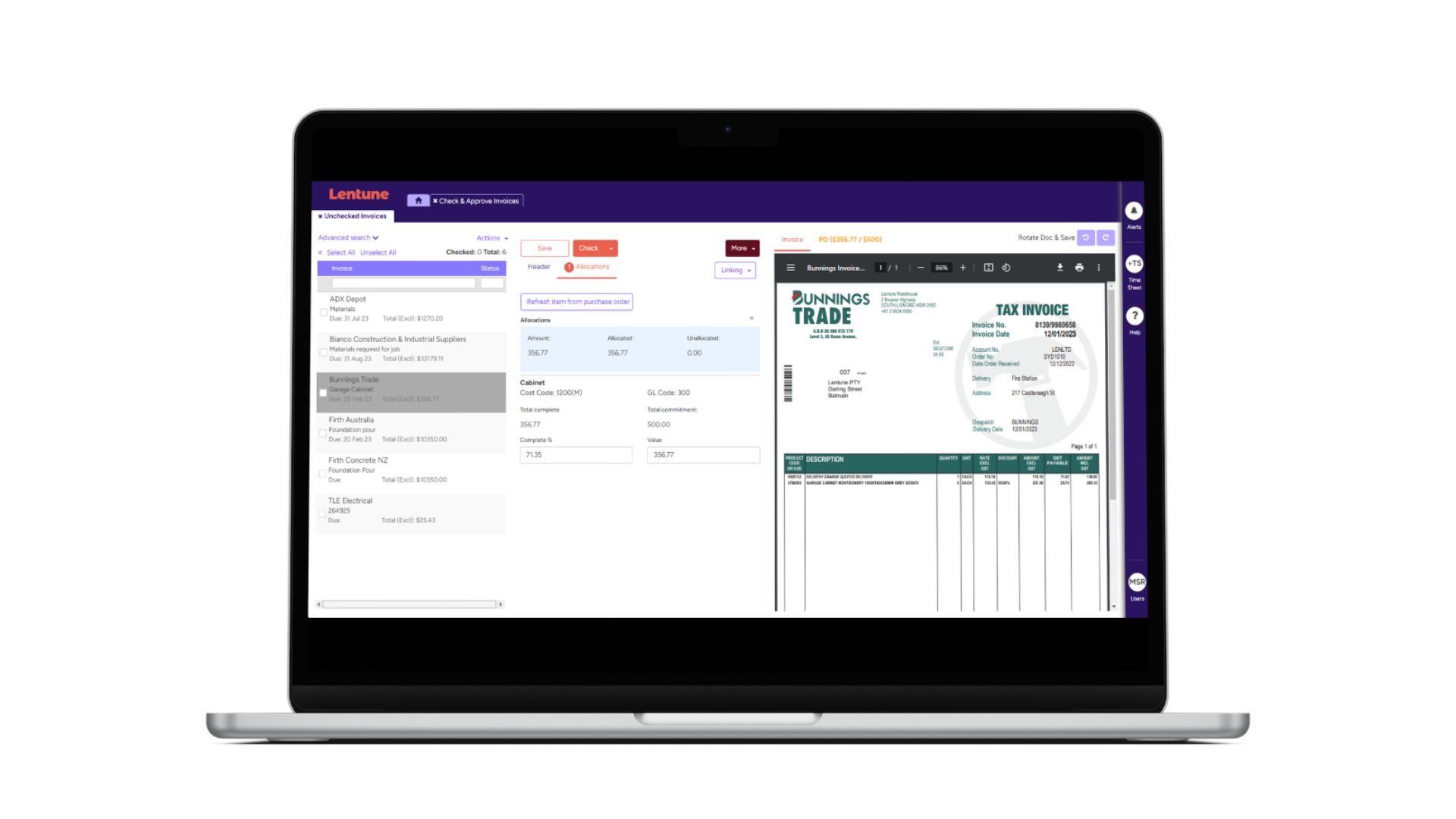 Ready to start automating?
Request a demo
A real human will be in touch to discuss your business challenges and guide you through how our timesheet software can transform your workflow.
Discovery call
We dive deep into understanding the inner workings of your business, so we can expertly align Lentune with your financials, approval process and organisation structure.
Onboarding plan
We'll design a personalised implementation plan to get your team up to speed. Our timesheet software is made for humans: easy to learn, and easy to use.
Business acceleration
Woohoo — here's the best part! Save up to 70% of your admin time and experience the joy-giving benefits of better workflow.
Learn more about timesheet automation
Lentune makes finances easy and speedy.