Purchase Order Automation
Create meaningful POs on the go
Lentune's purchase order automation software lets you generate and send purchase orders (POs) directly to suppliers via our app. POs will automatically link to supplier invoices, as they arrive in your inbox.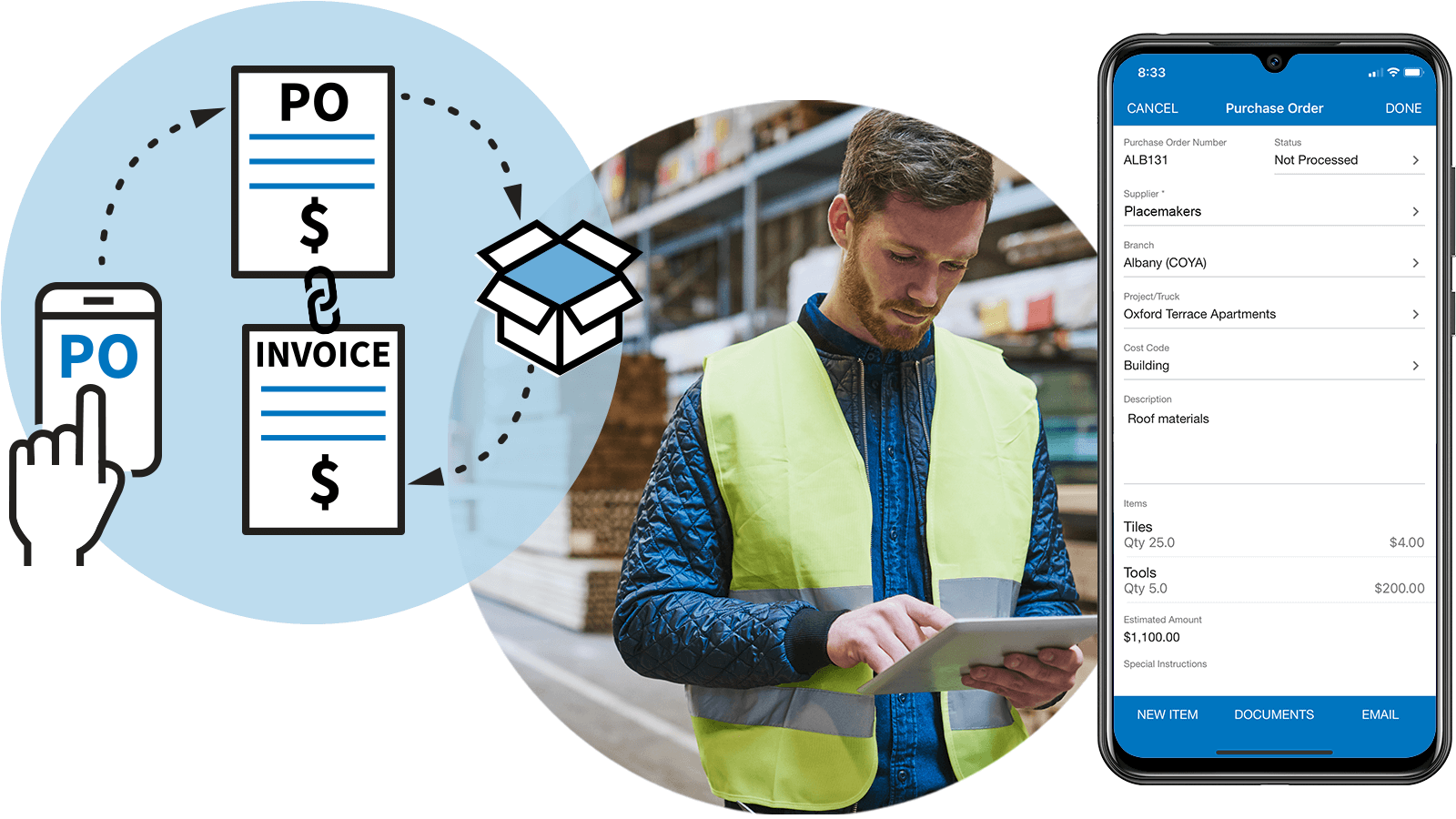 Increase the visibility of your committed costs
Lentune's purchase order management system lets you assign POs directly to project costs - giving you a clear and consolidated overview of your upcoming liabilities. You'll have full visibility of your project costs even before invoices arrive.
FEATURES & BENEFITS
Stop chasing triplicate books and paper slips around
All purchases are linked to projects and cost codes as they're created. Giving your team instant access to what has been ordered against projects to keep spending inline with budget forecasting.
Control who can raise orders and for which job or department. Track and approve purchase orders from anywhere, anytime, on any device at the click of a button.
All areas of your business, whether in the office, out on site, or at the timber merchants will be able to see POs. No more pesky 'yellows' sitting in the back of a truck!
Users can add photos and other supporting documents to orders. Add product photos, quotes and drawing to ensure the right products are being ordered each time.
Set purchase limits and a customisable approval hierarchy. Access granular data to bolster supplier price negotiations and improve accuracy of future budgeting.
Load your agreed supplier pricing into Lentune and your team will be able to select the right product, with pricing, for each supplier. Increasing the accuracy of your PO.
See Lentune's purchase order management system in action
Purchase Order Automation
How it works
Next Steps
We make it easy to implement Lentune
1. Request a demo
Complete the form and we'll get in touch to chat through your business challenges and walk you through how our software can help.
REQUEST A DEMO
2. Discovery call
We take the time to learn how your business works, so we can configure Lentune to suit your financials, approval process and organisation structure.
3. Onboarding plan
We'll send you a detailed implementation plan and timeline for onboarding. We'll schedule training dates and confirm your work processes with Lentune.
4. More time for growth
Our customers typically see changes in their business almost immediately. You'll have a clearer picture of your business financials so you can make confident business decisions focused on growth.