PURCHASE ORDER AUTOMATION

Creating POs on the go
From creating purchase orders to routing for approval, Lentune Purchase Order Automation software ensures efficient and error-free purchase order management.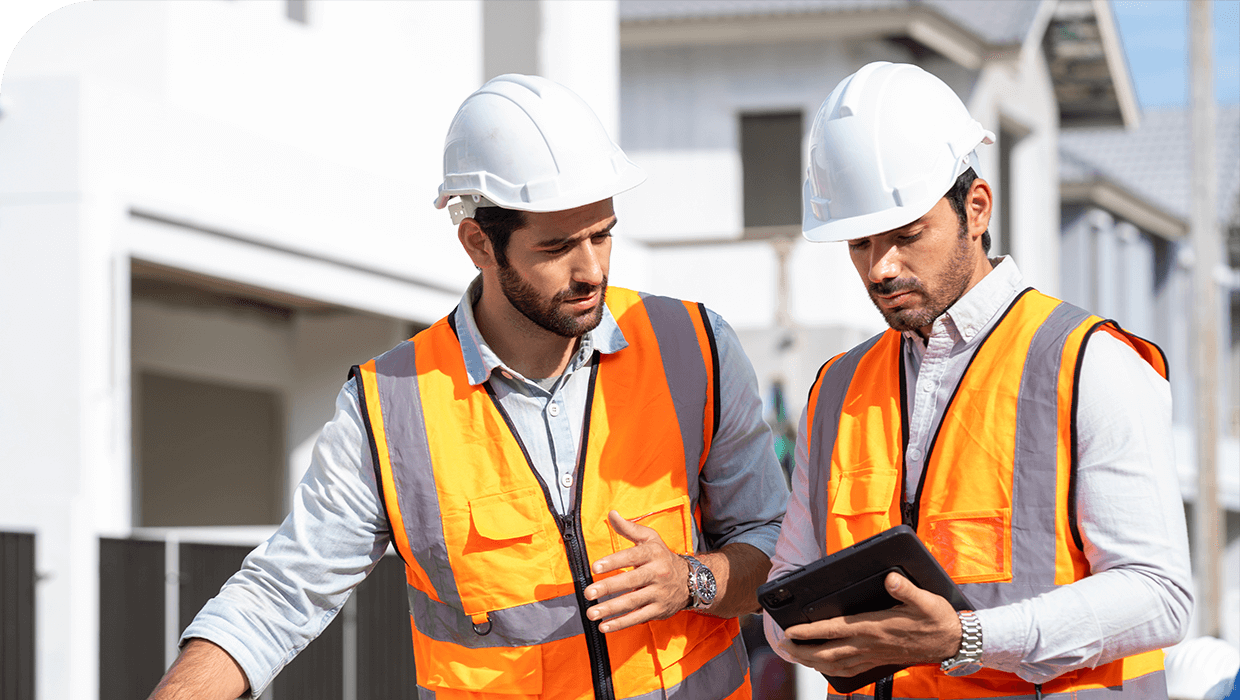 Increase the visibility of your committed costs
Keep your project costs in check. Easily link purchase orders directly to project expenses, giving you a bird's-eye view of your upcoming financial commitments. Stay ahead of the game by tracking project costs even before the invoices roll in.
Take the hassle out of procurement
Better spend visibility
Save 70% of your workload with accounts payable automation software. Reduce errors and focus on growth and profitability.
Better spend visibility
Manage POs on the go
Track and approve purchase orders from anywhere, anytime, on any device at the click of a button.
Manage POs on the go
Real-time overview
Whether you're in the office or out on site, check your POs in one place.
Real-time overview
Add supporting documents
Easily attach product images, quotes, or essential drawings to ensure that every order is accurate and on budget.
Add supporting documents
Control spending
Access back costing and historical invoicing. Strengthen supplier negotiations and ensure accurate quoting for future jobs.
Control spending
Accurate pricing
Load up your approved supplier prices into Lentune, and watch your team choose the perfect product from the list, complete with the exact pricing.
Accurate pricing
See Lentune Purchase Order Automation in action
Purchase Order Automation
How it works
Raise a PO
Users can create POs from anywhere, via the Lentune app or on a browser.
Select pricing
If a schedule of rates has been uploaded, users can select from pre-agreed pricing.
Release or delegate
POs can be instantly released to suppliers OR auto-delegated for approval.
Auto-linked to invoice
When the corresponding invoice is received, the PO is automatically linked.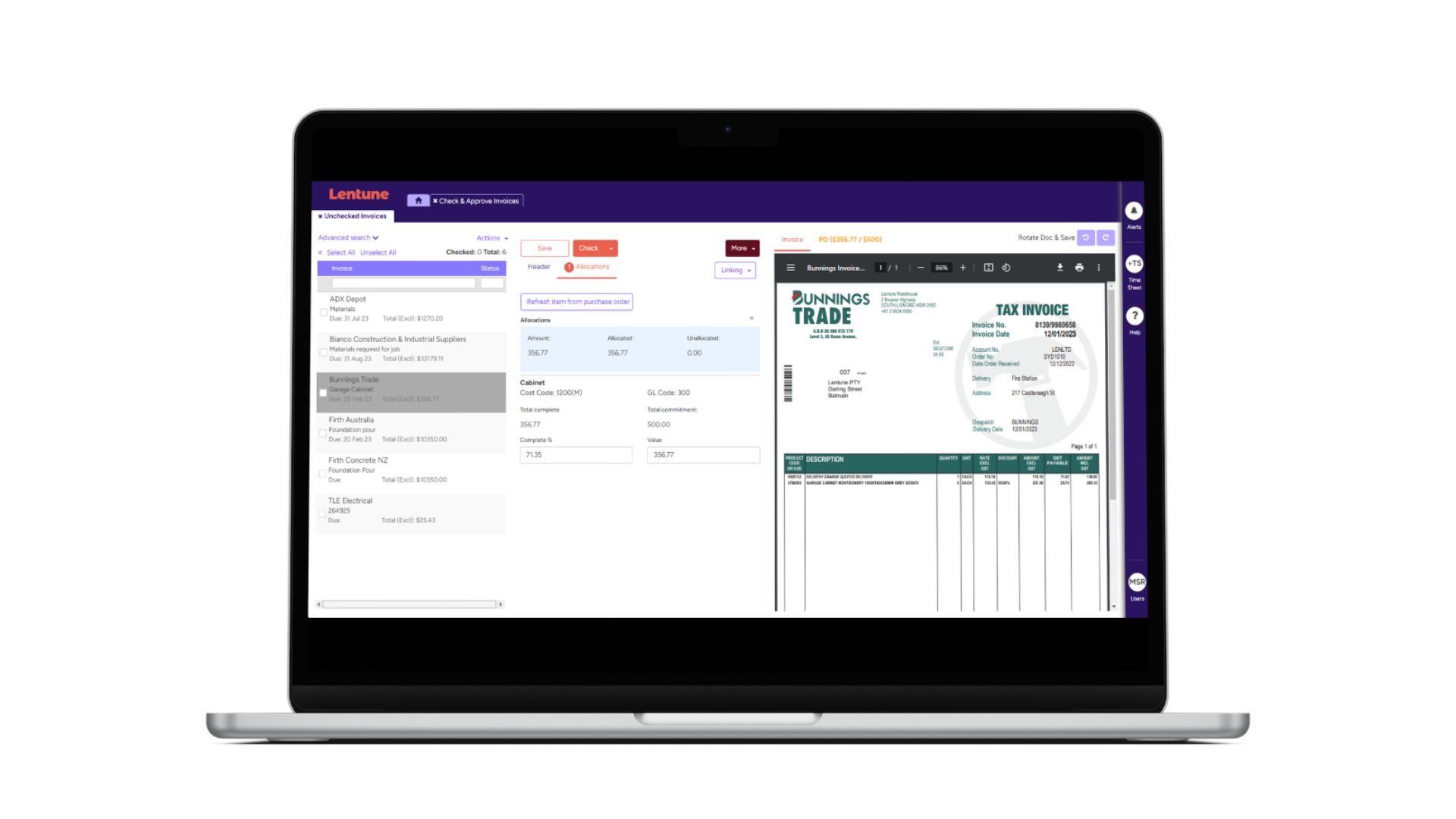 Ready to start automating?
Request a demo
A real human will be in touch to discuss your business challenges and guide you through how our purchase order automation software can transform your workflow.
Discovery call
We dive deep into understanding the inner workings of your business, so we can expertly align Lentune with your financials, approval process and organisation structure.
Onboarding plan
We'll design a personalised implementation plan to get your team up to speed. Our purchase order automation software is made for humans: easy to learn, and easy to use.
Business acceleration
Woohoo — here's the best part! Save up to 70% of your admin time and experience the joy-giving benefits of better workflow.
Learn more about purchase order automation
Lentune makes finances easy and speedy.