Case Study
Getting plant assets to pay for themselves
Award winning construction company LT McGuinness took a smart approach to managing their fixed assets.

Meet LT McGuinness
Established in 1950, award-winning LT McGuinness has grown into one of Wellington's largest privately-owned construction companies. They have been involved in the construction, refurbishment and fit-out of many leading commercial buildings. Projects range from $20,000 to ones costing upwards of $100 million.
ltmcguinness.co.nz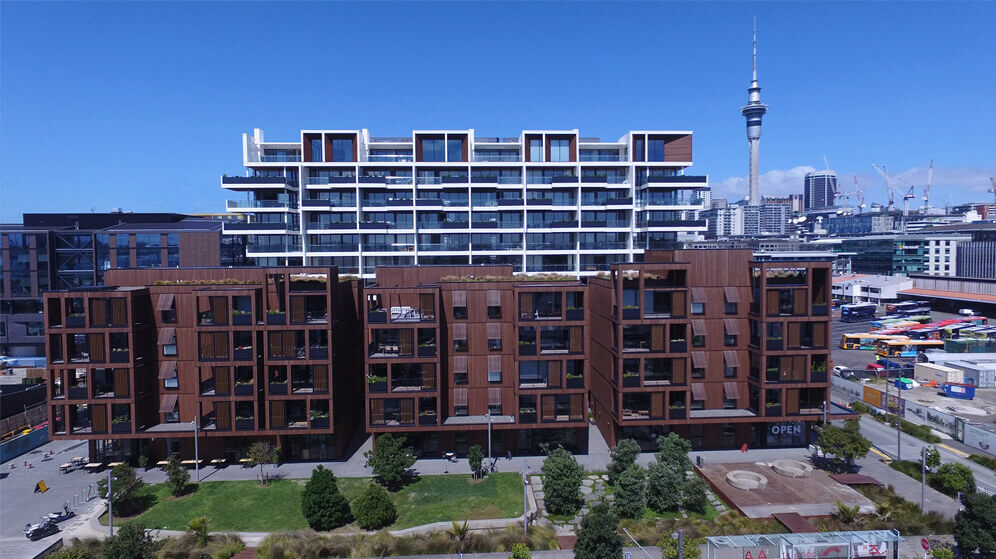 Industry
Commercial Construction
Location
Auckland & Wellington, NZ
The situation
Construction companies typically have a large number, and wide range, of equipment to manage. How these assets are managed can sometimes be inefficient and lead to a loss of revenue. And there's a lack of control and visibility caused by not knowing where equipment is, and who has it.
These were some of the issues faced by construction company LT McGuinness.
"We have a lot of plant equipment that represents a significant investment. We're talking a wide range too - everything from tower cranes down to road cones. We really needed to have better control over it," says Yard and Plant Manager, Rob Dickinson. "And we wanted rental income from them as well. That offsets the purchase, servicing and maintenance costs. The goal was to get the equipment to pay for itself."
When LT McGuinness first began investigating asset management systems, they discovered there were very few options that met their needs. "Some of them were totally unsuitable," Rob recalls. "We went with a proprietary rental system that was a stretch when it came to meeting our business needs, but it wasn't until we approached Lentune about developing a far more comprehensive program for us that we realised that system just didn't meet our needs."
The solution
LT McGuinness was familiar with Lentune, as they were already using the Invoice automation solution. "So we approached them and enquired about the possibility of developing a rental solution to manage our plant equipment and charge it out," Rob recalls. "Jono came to see us and discussed our business needs. It's been fully functional now for a couple of months, and when it comes to any issues or fine tuning, Jono sorts those out pretty quickly."
The solution is plant hire automation, and it enables a business to rent out its fixed assets to internal projects or external customers at their own billable rates. Not only that, but it's an efficient management system that tracks where items are and allows staff to make their own bookings.
Results
"Now that we're using it, there's just no comparison to what we had before," Rob says. "Plant hire automation is a precise management system, and we use it for everything from tower cranes down to a scaffold clip. It gives us a good overview of where everything is, on what sites. Then there's the income it's generating - we are able to forecast rental income over the life of the project."
Visibility and control are among the key benefits that LT McGuinness has experienced since implementing plant hire automation. Knowing where every item of equipment is, who has it and how long it will be there has improved efficiencies for staff involved with asset management. "I don't have to go trawling through bits of paper or files looking for equipment," Rob explains. "There's nothing hidden away that you don't know about or might have missed. You have total control over all your assets. It's all there at the click of a button."
"You have total control over all your assets. It's all there at the click of a button."
Rob Dickinson
Yard & Plant Manager—LT Mcguinness
Lentune makes finances easy and speedy.