General Setup & Maintenance
Clear your browser's cache
How to clear your cache in Google Chrome.
---
Introduction
You may wish to clear the cache in your browser to remove old history and cookies, and previously saved passwords.
---
Google Chrome
On your computer, open Chrome.
At the top right, click the three vertical dots:

On the dropdown menu, click More tools > Clear browsing data.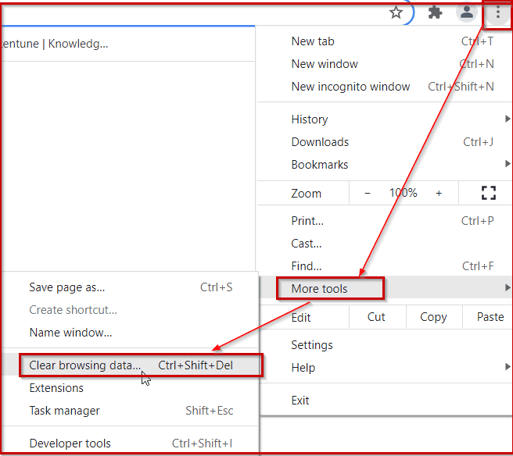 This will open a dialog box with two tabs, Basic and Advanced.
Basic tab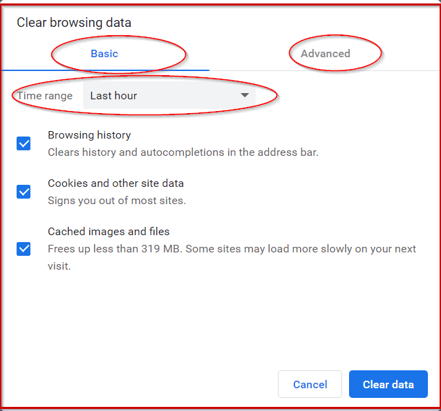 In the Basic tab, you can select to to clear your browsing history, cookies, cached images and files.
Notes:
This won't delete the actual downloaded files.
This can help to load pages faster when you revisit websites.
You can select to clear data from the last hour, day, week, month, or all of it from "the beginning of time."
Advanced tab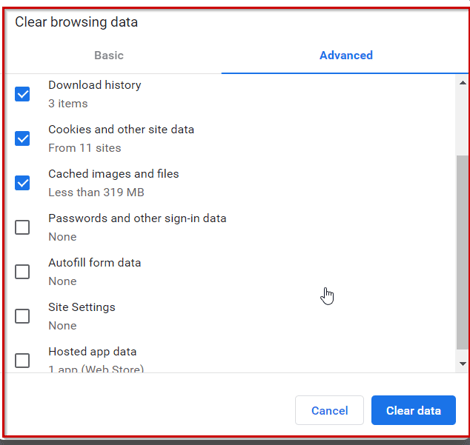 On the Advanced tab, you can select to clear download history, saved passwords, autofill form data and more.
---
Was this helpful? If you require further assistance, or would like to contact us about this article, please email us at support@lentune.com.
Thank you. Your feedback is appreciated.
Last updated: 10 June 2022