Mapping Payment Terms from Jobpac
Payment terms for your Payable Accounts can be mapped and imported from Jobpac.
---
Introduction
Payment terms can be mapped and imported from Jobpac.
Set up the integration mappings for the different payment terms you require.
When data is transferred from Jobpac, the payment terms will also be updated.
---
Payment Terms Mapping
Go to Administration > Settings > Integration tab.
In the External Integration detail section:
Click Payment Terms mapping near the foot of the screen.

On the Jobpac Payment Terms mapping screen:
Click Add to activate the lines.

Payment terms code for Jobpac: Enter the Jobpac payment terms, e.g. 30.
Payment Terms: Select the matching Lentune code from the dropdown list, e.g. Thirty Days.


To add another mapping:
Click Add.
Add the next mapping.
When you have entered all mappings required: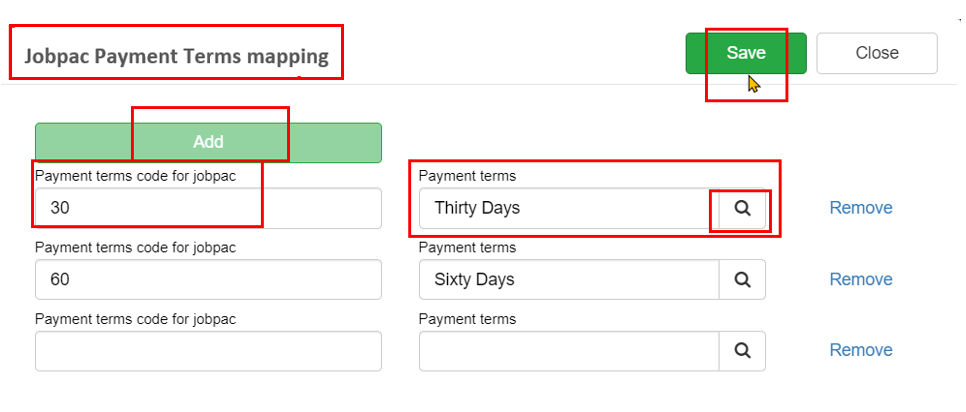 Remove a mapping
To remove a mapping, click Remove to the right of the code you wish to remove.
---
Was this helpful? If you require further assistance, or would like to contact us about this article, please email us at support@lentune.com.
Thank you. We value your feedback.
Last updated: 16 January 2023