You can email a request to your Yard Manager to purchase or hire a new Yard Item.
---
Introduction
When you need an Item from the Yard, and it is not available or does not exist in your Yard, you are able to send your Yard Manager an email to request the purchase or hire of an item for the Project you need it for.
This feature requires the email field to be set up for the Yard Manager.
---
Yard Manager Email
To add the email address for the Yard Manager: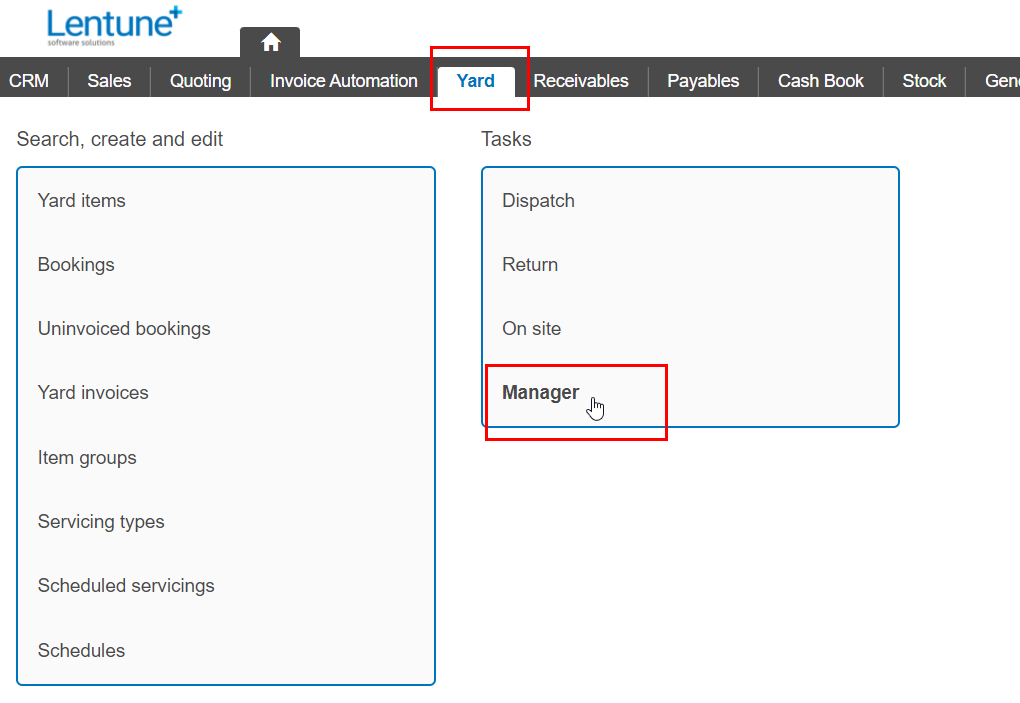 In the Yard Manager screen:
Enter the Yard manager email address that Yard item request emails will be sent to. You can also click the Plus sign at the right of the field to add a new Contact person.
Click Save.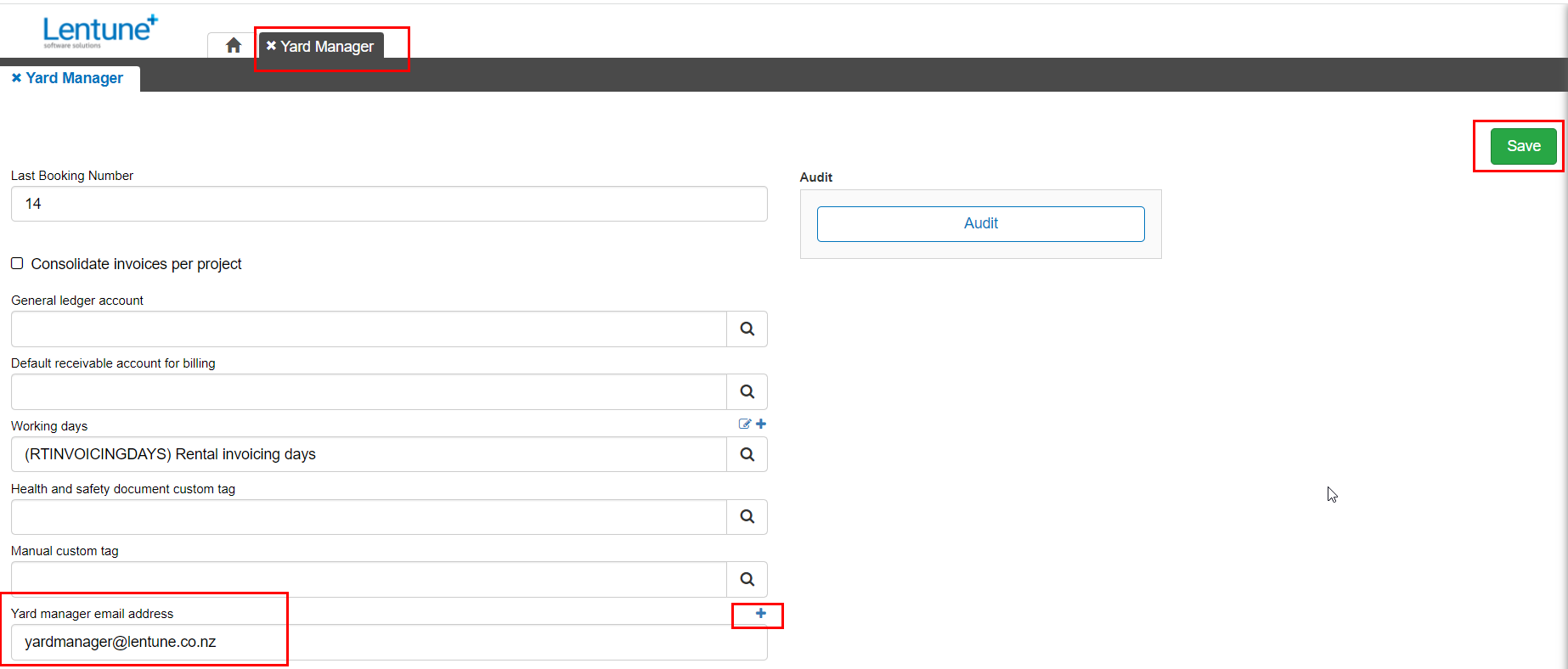 ---
Send an Email Request for a New Yard Item
Go to Yard > Bookings.
Click New booking.

In the New Booking screen:
Click Search to search for an item.
If the item is not available, and you wish to request that it be purchased or hired:
Click Email yard manager to request the purchase of a new yard item.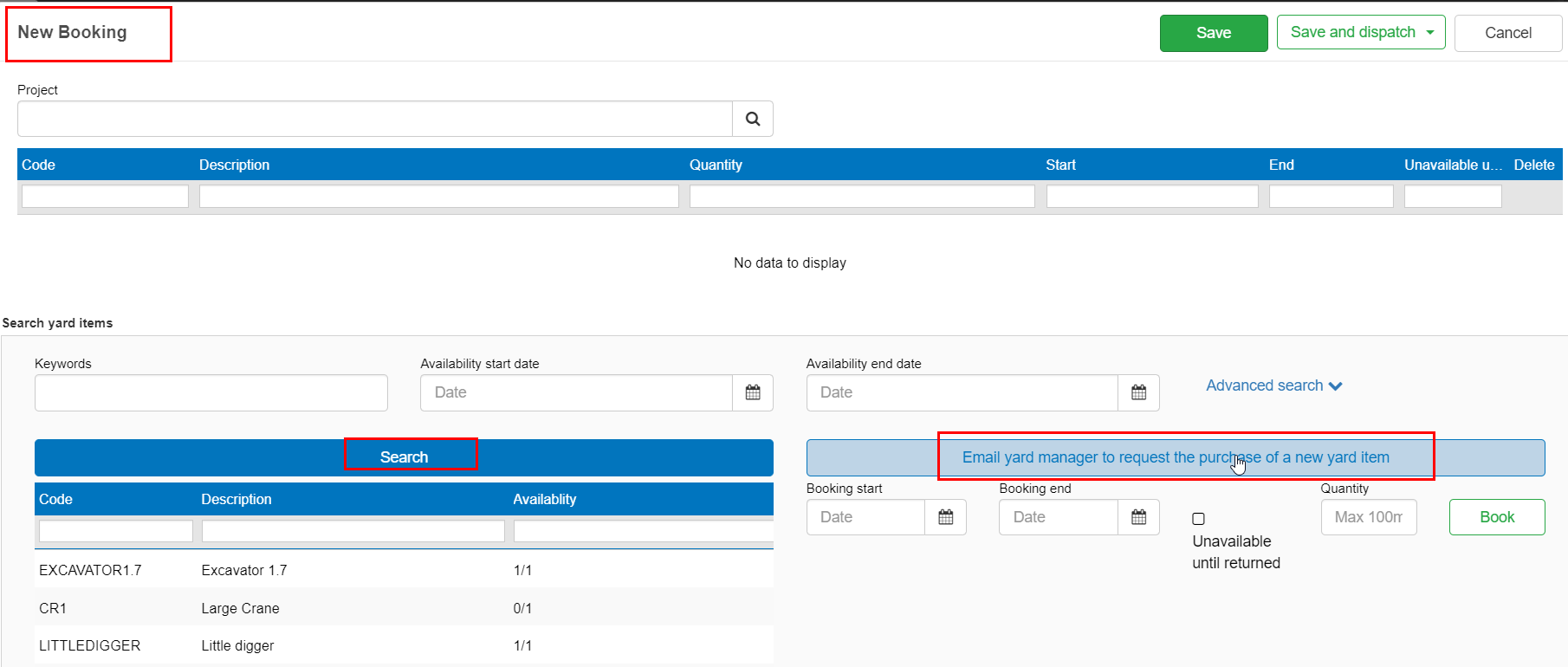 In the New Email screen:
The To email address defaults to the Yard Manager address.
Add a Cc email address if required.


The
From
email address will default to your own
User email address
.
Type your message in the Email body box.
The email signature defaults to your own email signature in your User > Staff details.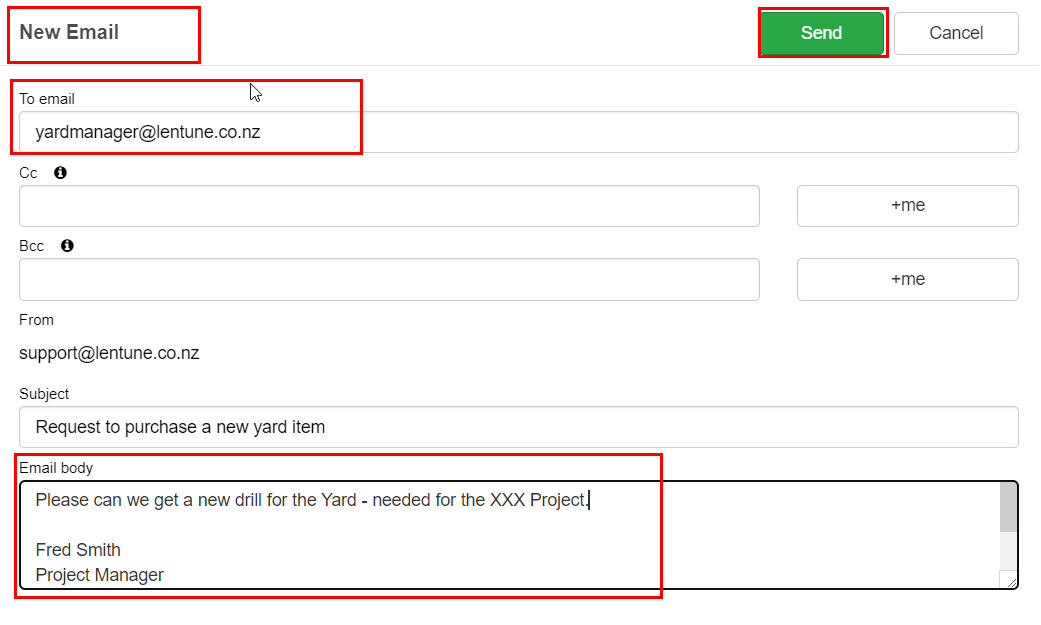 This will send an email to your Yard Manager.
---
Was this helpful? If you need more information, or would like to contact us about this article, please please email us at support@lentune.com.
Thank you. We value your feedback.
Last updated: 14 February 20232