Reverse Approval of Leave Request
A leave request that has been approved can be reversed and then deleted.
---
Introduction
If a Leave Request has been approved, it cannot be deleted. If you want to delete a Leave Request, you must first reverse the approval and then you can delete it.
The User must have the Security Role of Time sheet admin to be able to access this functionality.
---
Reverse Approved Leave Request
To reverse a Leave Request that has been approved:
Go to Time sheets > Leave requests.
Search for the Leave request you want, and double click to open it.

In the Edit leave request screen: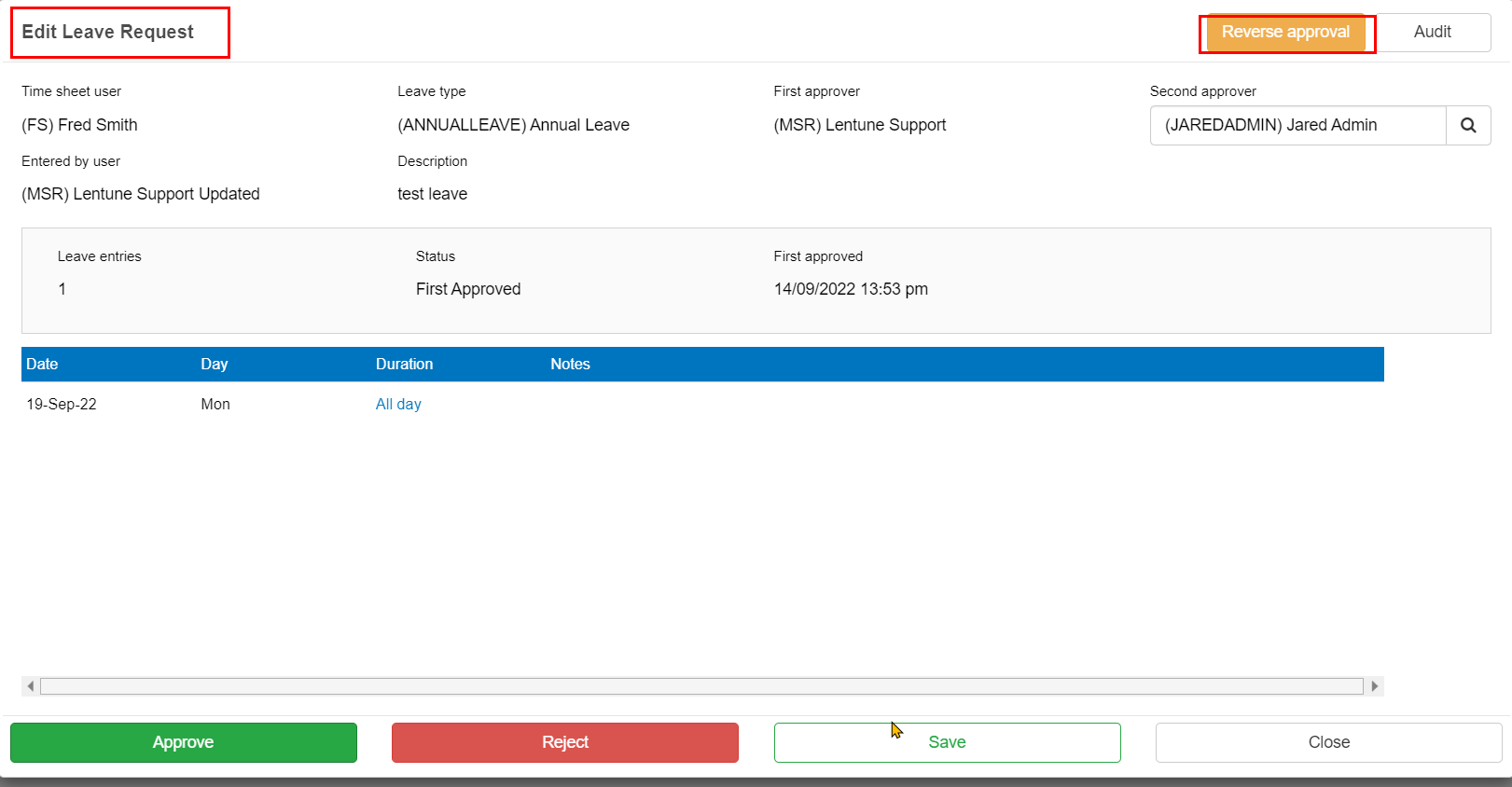 In the Confirm screen, you are asked Are you sure you wish to continue?

This changes the Leave request back to the Submitted status, where it can be deleted.
Click on the Bin icon beside the entry to delete it.

In the Confirm Delete screen:

---
Need more help? We're here! We hope our article was helpful! If you need more info or want to connect, drop us an email at support@lentune.com.
Thank you. We love to hear from you!
Last updated: 14 September 2022