Approval settings for payable invoices sent from Lentune to Xero.
---
Introduction
When your approved payable invoices are sent across to Xero, the invoice approval status in Xero can be set to one of three options:
Draft
Awaiting Approval
Awaiting Payment
Within the Lentune settings, you can choose which Xero status you would like Lentune to apply to processed invoices.
This feature is available if your Batch Interface fields for Payable Invoice Batch Liability Interface and Expense Analysis Interface are set to Xero With Oauth2.
This allows you to choose if you wish to have a further approval process in Xero before invoices are paid.
---
To update settings for the required approval status
Go to Administration > Settings > Integration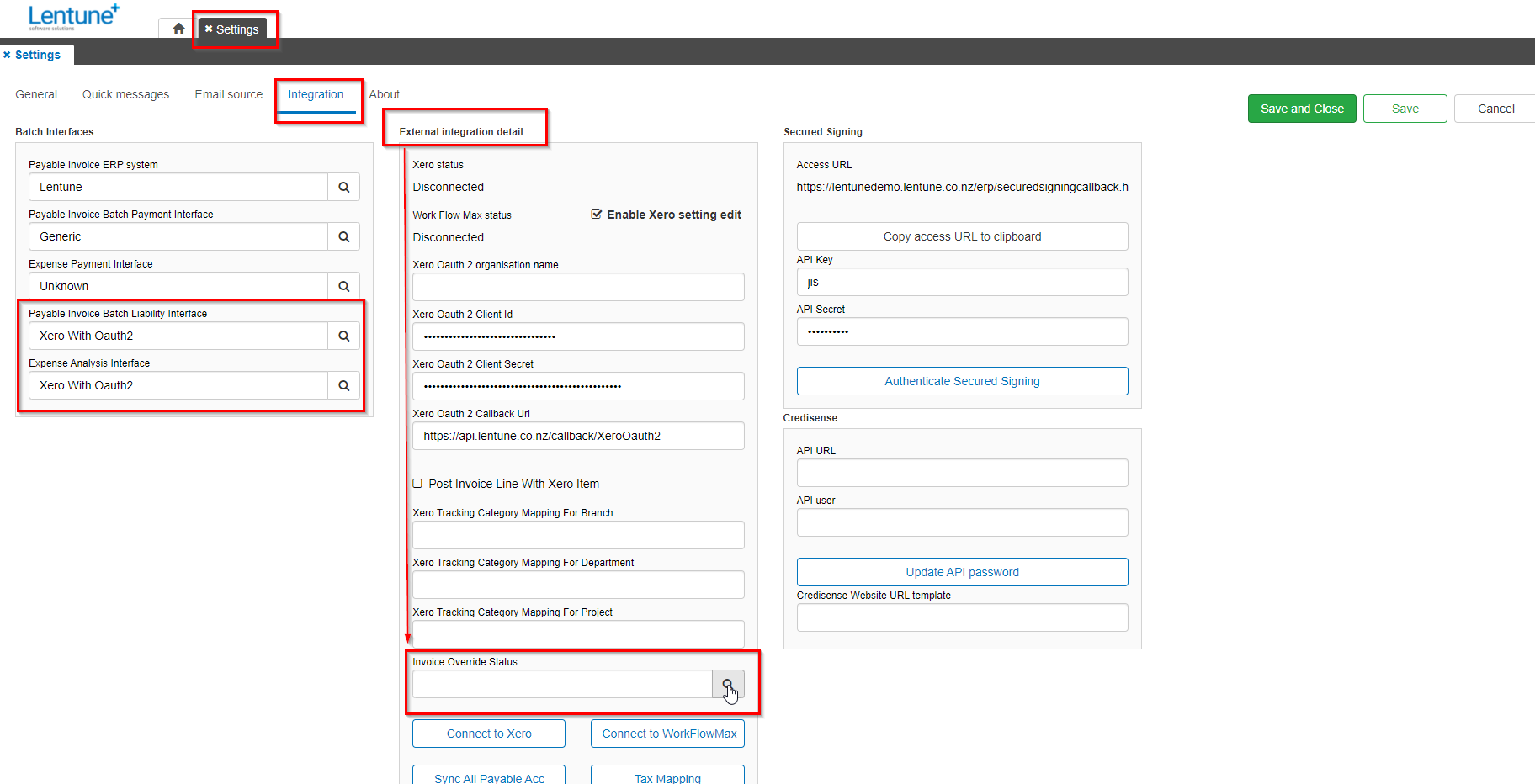 Here are the sections of the above screenshot magnified for an easier view:
In the External integration detail section, scroll down the page to the Invoice Override Status field.

Select the Option you require from one of these three possibilities: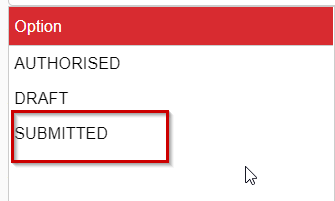 These Status codes map as follows:
| | | |
| --- | --- | --- |
| Lentune | | Xero |
| Authorised | is equivalent to | Awaiting Payment |
| Submitted | is equivalent to | Awaiting Approval |
| Draft | is equivalent to | Draft |
The option for Submitted is equivalent to the Awaiting Approval setting in Xero.

---
Was this helpful? If you require further assistance, or would like to contact us about this article, please email us at support@lentune.com.
Thank you. Your feedback is appreciated.
Last updated: 12 January 2023