Set up the Purchase Order Module
Adding terms and conditions to Purchase Orders
How to add a PDF copy of your Terms and Conditions to be attached and sent out with your Purchase Orders.
---
Introduction
You are able to attach a PDF document to your Purchase Orders. This may be Terms and Conditions, or any PDF that you wish to send out.
---
How to add a Terms and Conditions document
Go to Home > Settings > Managers and tasks > Payable Manager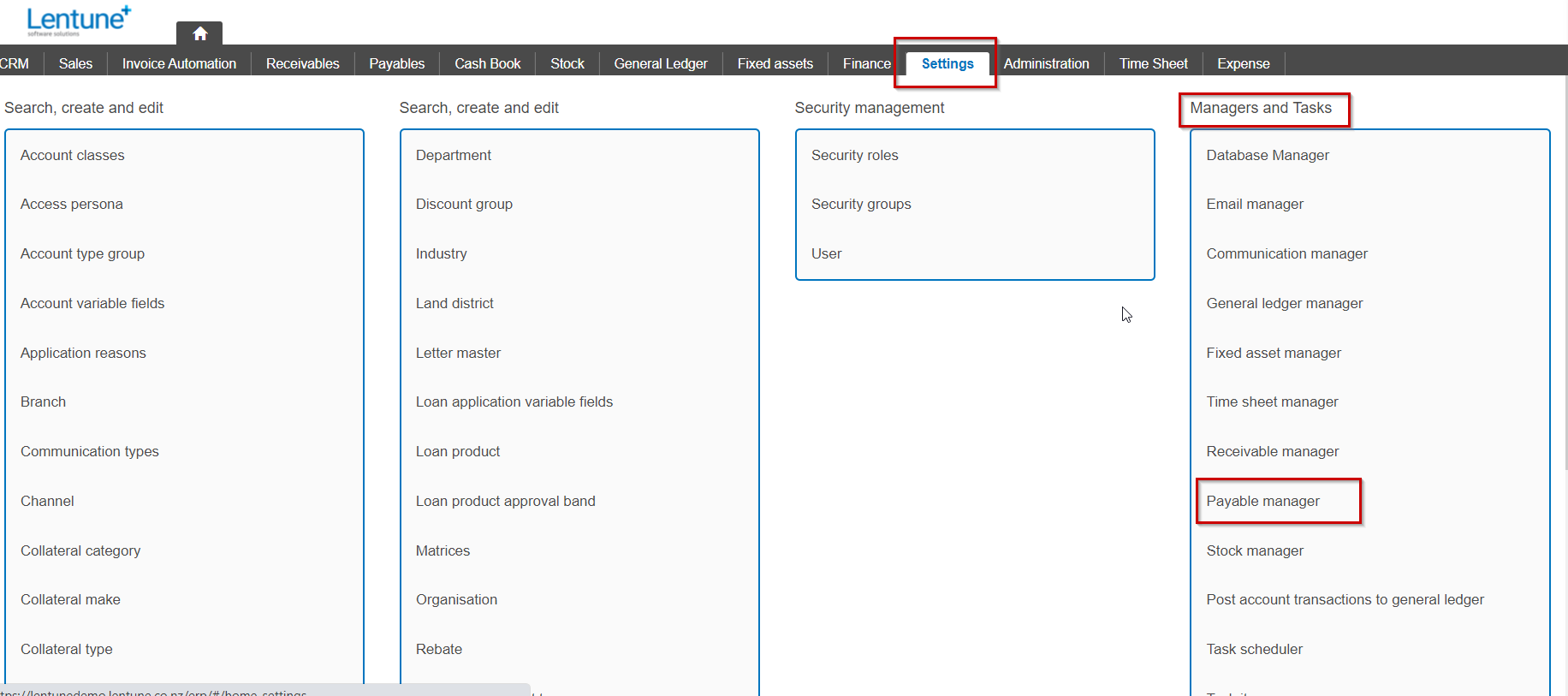 In the Terms and conditions section:
Drag your file here or click to browse and select your file.
Click Upload terms and condition file.
Click Save.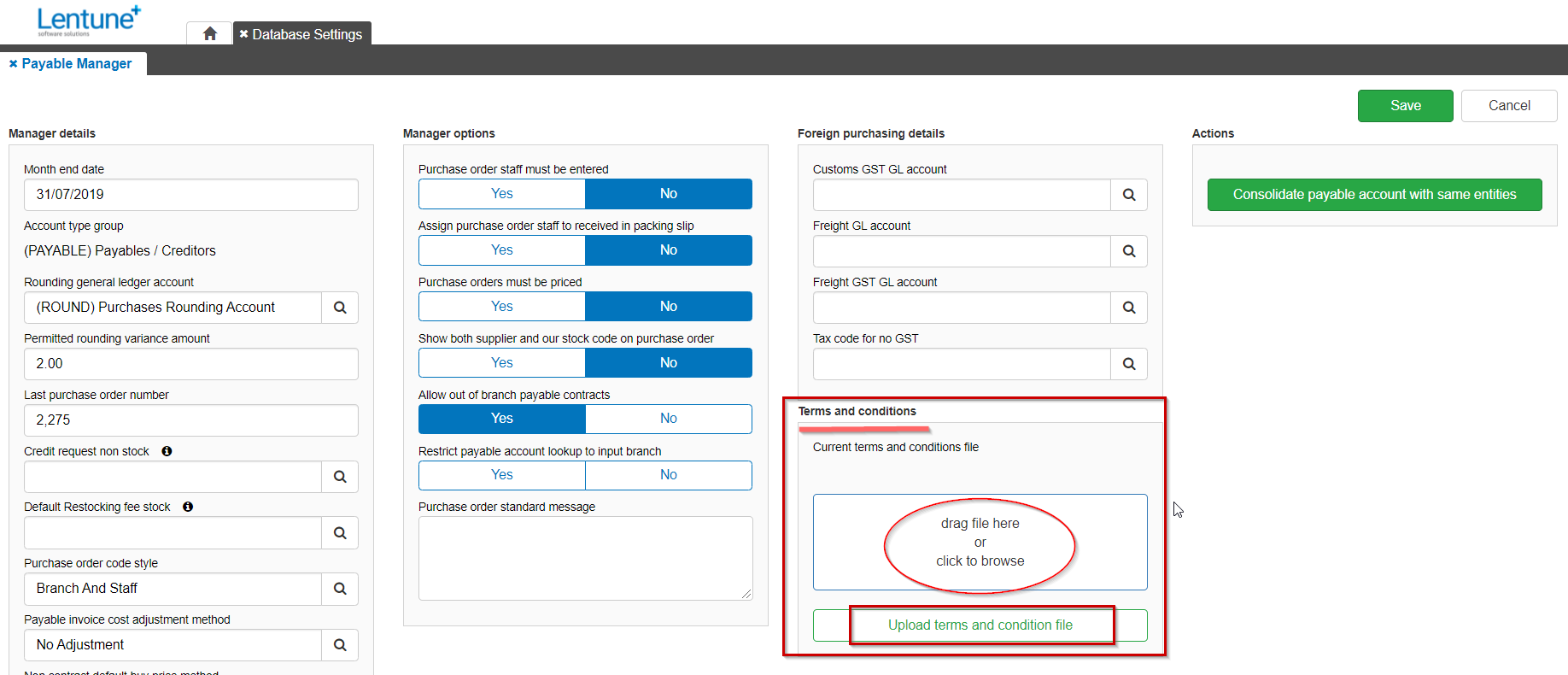 ---
Was this helpful? If you require further assistance, or would like to contact us about this article, please email us at support@lentune.com.
Thank you. Your feedback is appreciated.
Last updated: 10 February 2022.