When sending a Purchase Order to your Supplier, you can select from one of multiple contact people.
---
Introduction
You can set up multiple contact people for an Invoice Automation Supplier. When you are sending a Purchase Order you can select which contact/s to send it to.
---
Add Contacts to your Supplier
Go to Administration > Payables.
Select the Payable Account you want.
In the ERP Supplier Detail section:
Click the Edit iconabove the Payable Account field.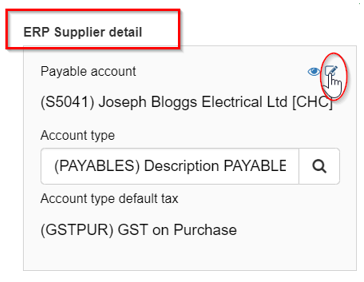 In the Payable Account screen:
Go to the People tab.
Click New person.

In the Create New Contact Person window:
Email: Add the email address for the person.
First name: Enter the first name.
Last name: Enter the last name.
Complete any other fields you want.
Click Add & close.

You can now see all contact people displayed in the People window for this Payable Account.

Click Save and close on that screen.
Click Save and close on previous screen.
---
Select the Contact Person to send the Purchase Order to
Add your Purchase Order. Refer to Raise a Purchase Order for more information to add a new Purchase Order.
Go to Invoice Automation > Purchase Order.
Select your items.
In the Email Purchase Order screen:
Person: Select the person you want from the search icon beside this field.
Click Add person email.
You can add more people if required.
Click Email and close.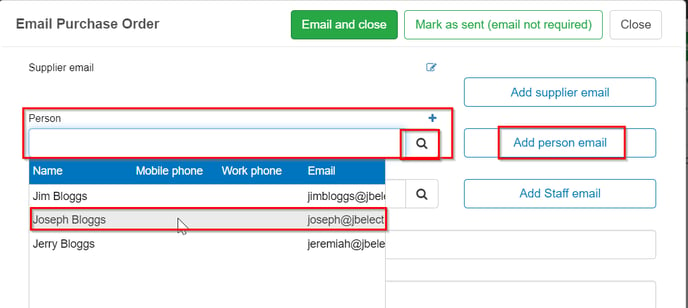 ---
Select the Contact Person in the App
When you are entering a Purchase Order in the App, you can select the contact person you want to email to.
In your Purchase Order: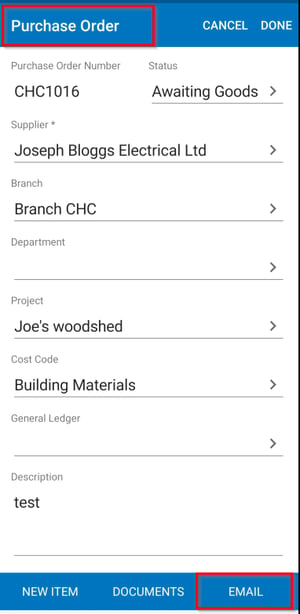 Tap the search icon to view the email addresses for this Supplier.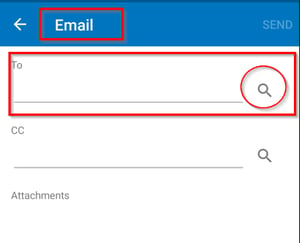 Tap the contact person you want to use.
Tap DONE.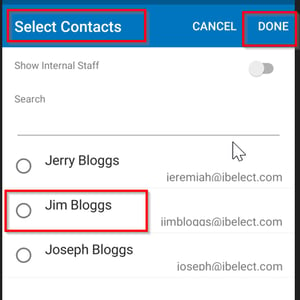 The email address will then be displayed.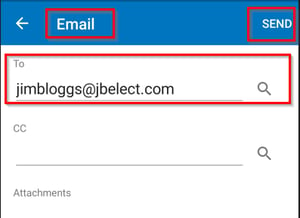 ---
Was this helpful? If you need more information or would like to contact us about this article, please email us at support@lentune.com.
Thank you. We value your feedback.
Last updated: 20 June 2023