A guide to setting up integration from Lentune to Xero.
---
Introduction
To connect Lentune to Xero, you will need to set up the integration fields and authenticate your Xero account from within Lentune.
---
Interface settings in Lentune
Go to Administration > Settings > Integration.
To link up your account:
In the
Batch Interface section:
In the field Payable Invoice Batch Liability Interface, select Xero With Oauth2.
In the field Expense analysis interface, select Xero With Oauth2.
In the External integration detail section:
Select Enable Xero Settings Edit, to allow access to edit the fields below.

In the field

Xero Oauth 2 organisation name,

enter your

Xero Organisation name. (NOTE: This must be an exact match. Copy what you have in Xero and paste it here).
If you are using tracking categories in Xero and you would like to map them to either Branch, Departments, Projects or Cost codes in Lentune, enter the Tracking Category name in any one of these fields.
Click Connect to Xero.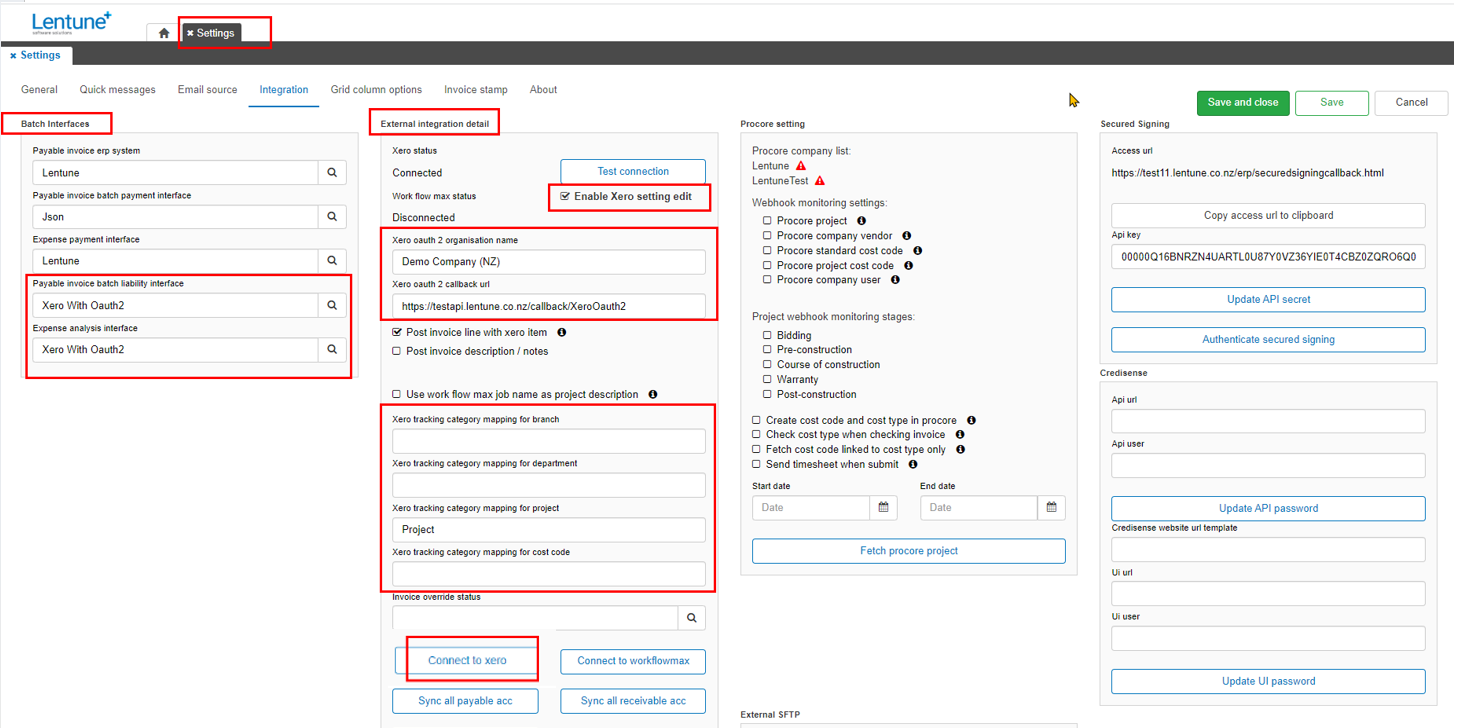 This will open a link back to Xero.
---
Xero settings
Enter your Xero login credentials of your Xero username and password.

You will then be asked to grant Lentune access to your organisation.

---
Test and Sync in Lentune
If the connection has been successful, you will be navigated back to the Lentune Settings screen.
The Xero Status will now show as Connected.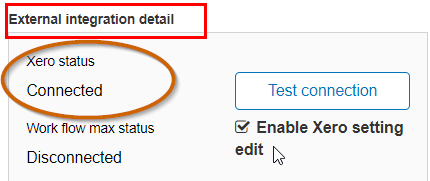 Once connected, click Sync All Payable Accounts.
This will load all your Payables/Suppliers into Lentune from Xero.

---
Was this helpful? If you require further assistance, or would like to contact us about this article, please email us at support@lentune.com.
Thank you. Your feedback is appreciated.
Last updated: 12 January 2023