Invoice Batch to Xero can't find a Supplier
Connecting a Lentune Supplier to Xero in an invoice batch.
---
Introduction
If you are processing a batch of invoices from Lentune to Xero and you see an error that the supplier is not found in Xero, you can add the Lentune Supplier code to the Account Number field in Xero.
---
Match the Lentune Supplier in Xero
To connect the Lentune Supplier to the Xero supplier:
In Xero, find the contact.
Click Edit.
Scroll down to the foot of the Contact Details screen.
Account number: Add the Lentune Supplier code in this field.
Click Save & close.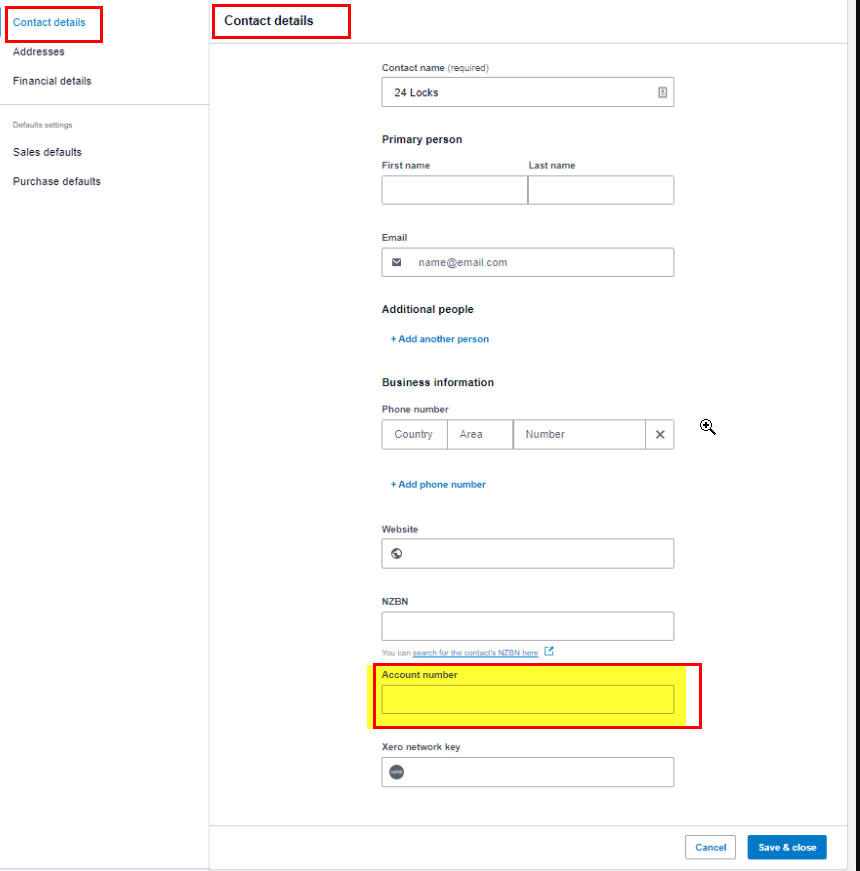 ---
Was this helpful? If you require further assistance, or would like to contact us about this article, please email us at support@lentune.com.
Thank you. We value your feedback.
Last updated: 12 January 2023