You can merge multiple documents to one invoice, or split one document to multiple invoices.
---
Introduction
Occasionally, a Supplier could send separate emails with documents that relate to a single invoice. These can be merged into a single invoice.
Also, you could receive a single PDF that contains multiple invoices, which you can then split to separate invoices.
---
Merge invoices
On the Check Invoice screen, it is possible to merge multiple invoices into one.
The invoices must belong to the same Payable account.
Go to Invoice Automation > Check.
Tick the invoices that you wish to merge together.
Click Edit selected.
Click Merge Selected.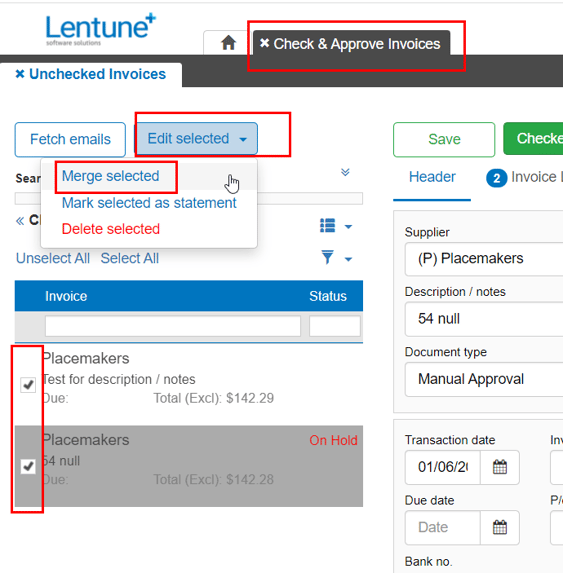 On the Merge Invoices screen, the invoices are displayed.

---
Split Invoices
Where you received a single PDF containing multiple invoices, you can split the pages to separate invoices.
NOTE: You can only split one page at a time.
Go to Invoice Automation > Check.
Tick the invoice that you wish to split.
Click More. The number of pages will be noted.
Click Split document.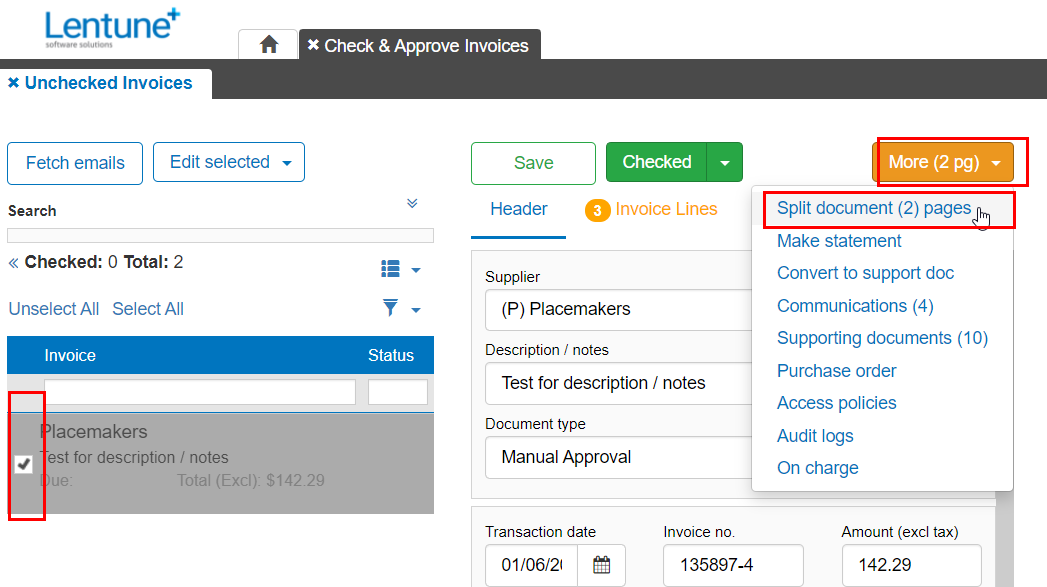 On the Split Document screen:
Enter the page to split after.
Click Confirm.

---
Was this helpful? If you require further assistance, or would like to contact us about this article, please email us at support@lentune.com.
Thank you. Your feedback is appreciated.
Last updated: 24 February 2022