An Admin User can reassign all invoices for approval in a selected Project to another User.
---
Introduction
An Admin User can re-assign invoices for approval from one User to another.
This can be done for all invoices from one User to another, or you can re-assign all of a User's invoices for a specific Project.
---
Reassign invoices for approval by Project
This process allows the reassignment of all invoices assigned to a particular User for approval, or all invoices for a particular Project that are assigned to a particular User to approve, to be reassigned to another User to approve.
To do this:
Go to Administration (to view the Admin Dashboard) or Invoice Automation > Invoice Dashboards.
Click Reassign Invoices.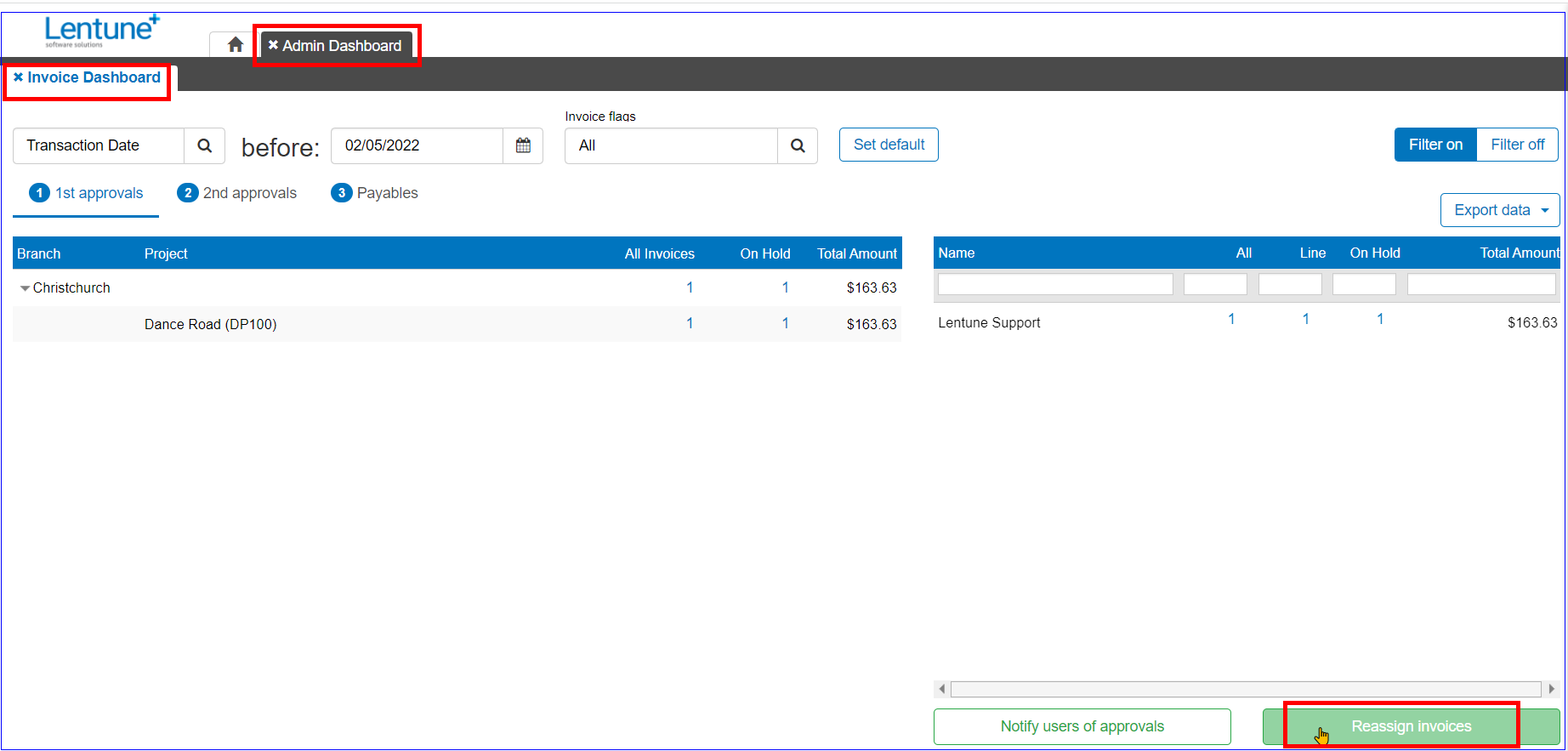 In the Reassign Invoices screen:
User whose approvals need reassignment: Select the User whose approvals you want to reassign.
Project: Select the Project if you wish to re-assign invoices from only one Project.
Reassign / Unassign: Make sure Reassign is selected in grey: You can Unassign rather than reassign, if you wish.
User to assign all their approvals to: Select the User to assign all approvals to.
Click the green Reassign button.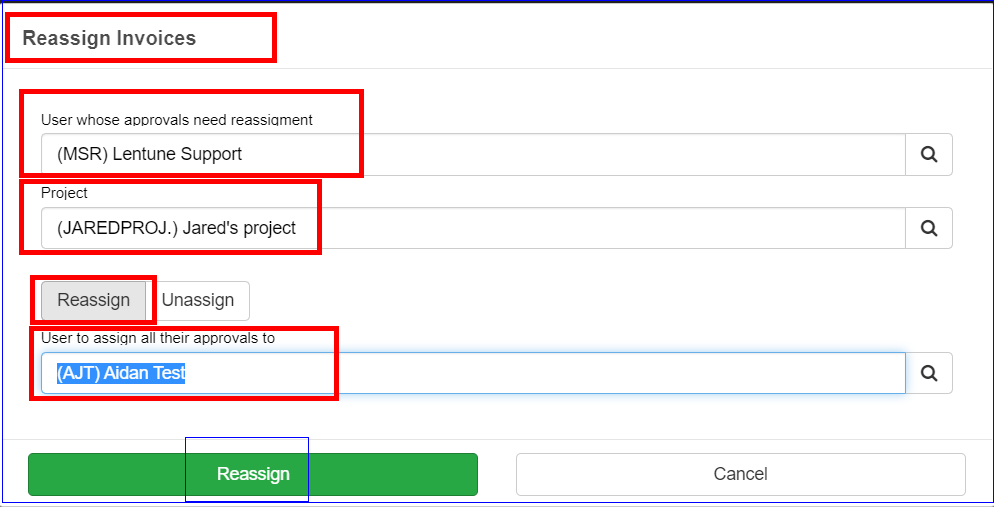 ---
Need more help? We're here! We hope our article was helpful! If you need more info or want to connect, drop us an email at support@lentune.com.
Thank you. We love to hear from you!
Last updated: 9 May 2023