General Administrative Functions
Supplier Price File Stock Item Search
In the Invoice Automation Supplier Price file you can use the Advanced Search to search by Stock code to find items.
---
Introduction
In the Search screen for Supplier Price File items, the initial search shows a maximum of 200 items. When you have imported a price file from your Supplier, there may be many more items than this. To be able to find other items, you can search by a Stock Code in the Advanced Search options.
---
Supplier Price File Search
To search for a Stock item that you have imported:
Go to Invoice Automation > Supplier Price File.
Supplier: Select the Supplier you want from the dropdown list.
Click Search.
In this example, the results return 200 of 9182 items.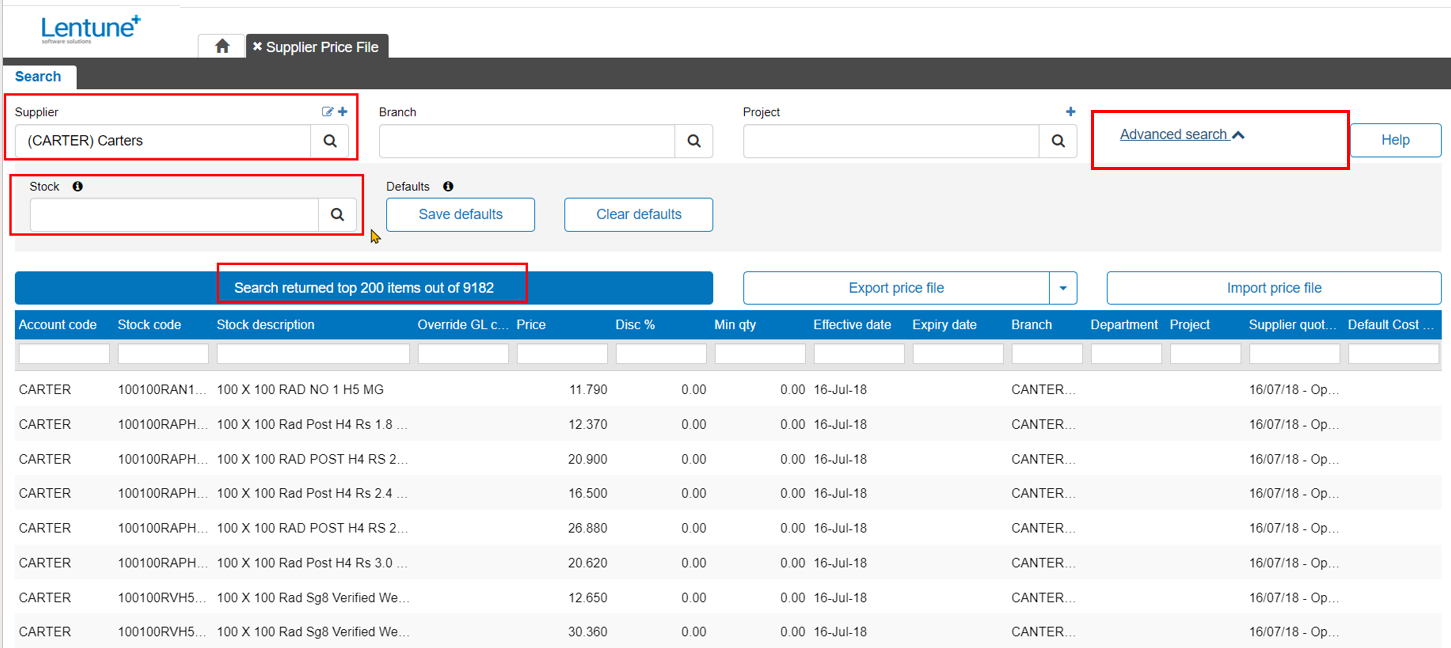 If the item you are looking for is lower in the list, you can search by the Advanced Search.
Click Advanced Search.
Enter the first few characters of the Stock Code you want to search for.
Click Search.
All Stock Codes with those first few characters will now be displayed in the list box, where you can select the item you want.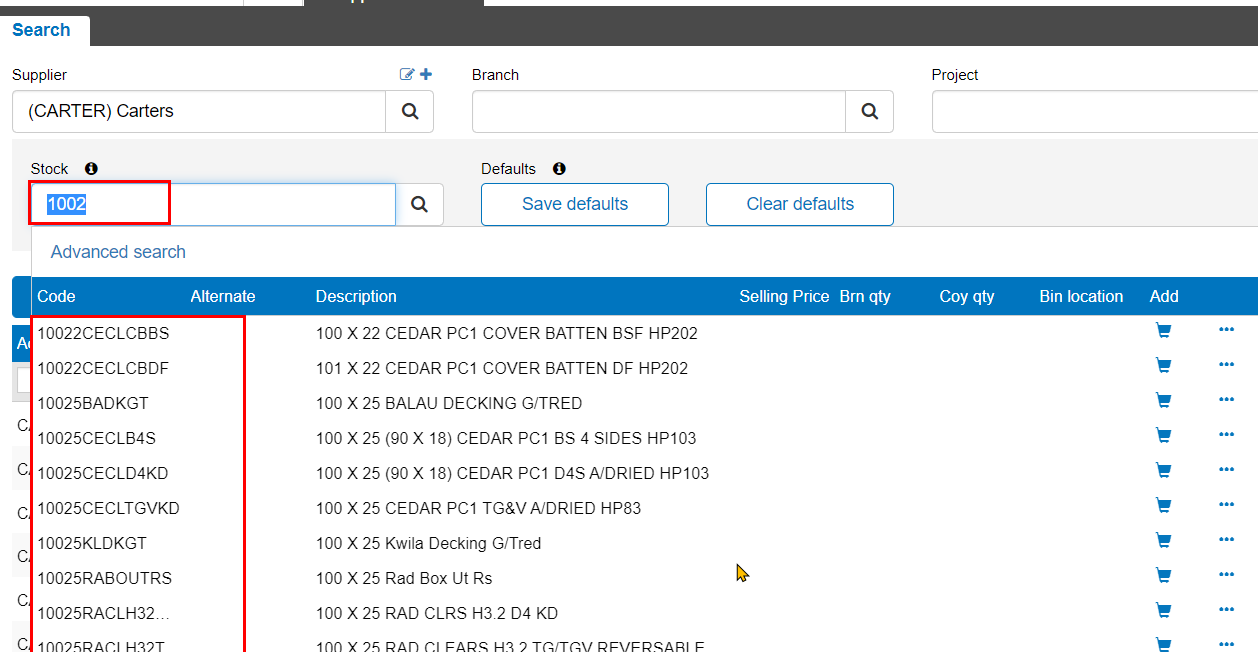 ---
Was this helpful? If you require further assistance, or would like to contact us about this article, please email us at support@lentune.com.
Thank you. We value your feedback.