Construction Payment Claims Automation
Payment claims reimagined
Managing payment claims can be confusing and time-consuming. So we worked out how to make it simple, fast and flexible.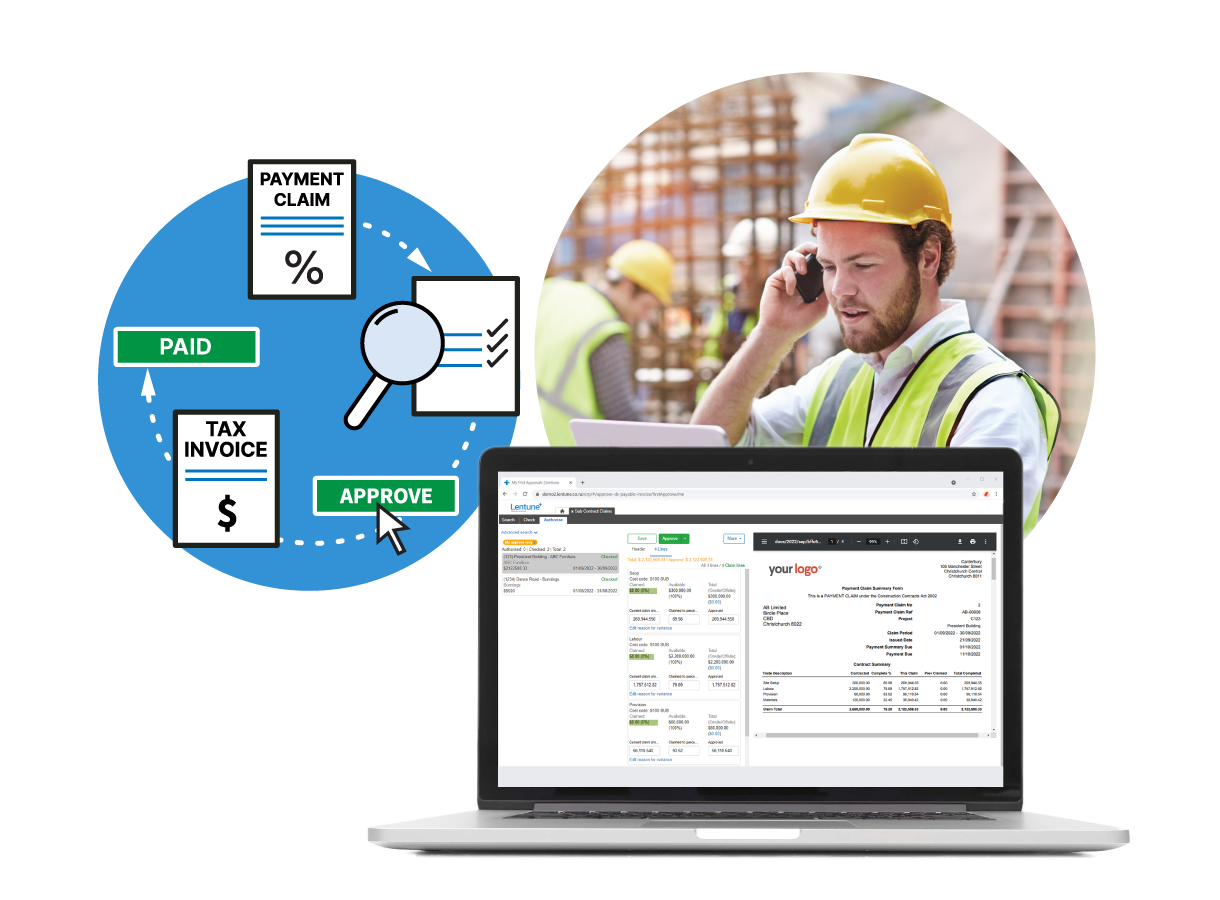 We built the best-in-class technology that automates and simplifies the payment claims process for head contractors and subcontractors:
Create and send payment claims to your customers via Lentune
Manage payment schedules, variations, retentions, and buyer-created invoices - all in one place
Manage and approve subcontract claims
Access real-time project costs anytime, anywhere
Payment claims automation made easy
Construction payment claims automation enables you to streamline the claims process for everyone up and down the payment chain. It's easy to make a payment claim for the work you've completed and get paid as you go. It's also easy to keep track and approve payment claims from your subcontractors so that you can pay them on time.
Benefits
Automate your payment claims with ease
Maintain a steady cash flow
Manage your payment claims and project costs with confidence to reduce cash flow risks.
Less manual work, more impact
Eliminate double entry and ensure accuracy while processing multiple payment claims and payments to subcontractors.
Real-time information to enable your quantity surveyors, project managers and finance team to effectively move the payment claims forward.
Maintain legislative compliance and never miss a payment deadline.
Improve your working capital
Reduce the amount of working capital and free up cash for growth and business opportunities.
Build trust and reputation
Make it easier to do business with you and build enduring relationships with your subcontractors.
Real-time insights into payment claims to avoid cost overruns and reduce risks.
Support and implementation
Knowledgeable support staff to answer your questions and resolve issues quickly and efficiently.
It is easy to integrate Lentune with your accounting software such as Xero to save you time and hassle.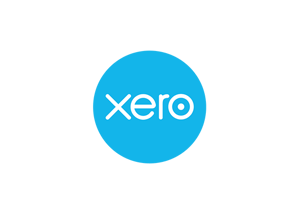 Lentune + Xero Integration
Lentune seamlessly integrates with Xero to automatically create accounts receivable invoices. It enables you to streamline your claim submission and get paid faster.
Features
Keep track, process and approve payment claims all in one place
Automate and streamline how you process payment claims received in any format.
Stay on top of payment claims
Keep track, process and approve payment claims for all projects with ease.
Manage all your payment claims, payment schedules, retentions and buyer-created invoices in one place.
Create payment schedules and claims
Create documentation that is compliant with Chartered Accountants' requirements and share them with your subcontractors and customers.
Create buyer-created invoices
Automatically generate a buyer-created invoice (BCI) compliant with the Inland Revenue and connect it to the project costs.
It is easy to access real-time information and generate project cash flow reports.
Want to know more?
Book a personalised demo, and we'll show you how Lentune Payment Claims Automation can help you manage payment claims more efficiently and confidently.
Payment Claim Automation
$300
NZD per month
Includes first 50 claims
Then, $1.00 per additional document
---
The smartest end-to-end workflow for payment claims
Lentune's payment claim automation benefits everyone on your team so that you can connect costs across your construction projects and improve collaboration.
Business owners, CFOs, and CEOs
Getting payment claims wrong can cause stress and sleepless nights. Lentune's payment claims automation gives you peace of mind when it comes to money in and money out. It increases certainty and enables you to manage your cash flow accurately. It also makes it easy to stay in control of payments from the client side, keep track of all the paperwork required for bank loans and manage your relationship with subcontractors.
Project managers and quantity surveyors
Lentune's payment claims automation makes it easy to track, process and approve payment claims all in one place. You no longer need to spend time compiling spreadsheets to see what work has been completed before paying a payment claim. Become more productive with automated workflows and take advantage of intuitive dashboards that allow you to keep your finger on the pulse of your projects.

Reduce time and effort spent manually processing payment claims. It is easy and fast to manage the subcontractor payment claims, process their invoices and generate the head contractor invoices. It's all done in one place, so all completed construction work gets invoiced to your customer without delay. Eliminate double data entry, ensure accuracy and compliance with the legislation. Lentune's payment claims automation allows you to gain clarity on all your costs at any time without wasting your time on spreadsheets or chasing team members.