Construction
Should I Use Invoicing Software for My Construction Business?
Invoicing software for construction businesses is a tool that enhances the success of companies capitalising in this industry. Learn more about it here.
---
Both New Zealand and Australia's construction industry has grown in the five years from 2017 to 2022, with predictions of continued expansion. The continued need for residential and transportation infrastructure projects throughout these countries only fuels the need for high-functioning and quality construction companies available to get the work done.
How does your company stand out and win bids on projects? By being one step ahead of the competition with the processes implemented in your systems you create a better customer experience. Invoicing software for construction businesses is a tool that enhances the success of companies capitalising in this industry.
Invoicing for contractors via automation
Working in the construction industry has its own set of specific needs due to multiple projects, multiple vendors, and multiple crews working across multiple sites. With all that is going on, you need an invoice software program that has options built in for the construction industry.
Nowadays most invoices are delivered digitally, which has made the filing cabinets taking up space in your office redundant. Thank goodness! Although invoices are now delivered and sent out via email and not through the mail, this does not mean staying on top of all of them is any easier.
Using invoicing software that automates these processes can speed up your cost management outcomes which can help your construction company win more bids and grow your business.
What is invoice automation software?
Invoicing software for construction takes the bills your company receives and conveniently processes them with little to no intervention from staff, except for final approvals. It takes the time spent manually entering invoices back to you to spend on other parts of your growing business.
Think of it as a financial algorithm set up with your company's needs as the foundation for the instructions. It follows this list of instructions set out for your financial documents and can even integrate with your current accounting software.
Benefits of using construction invoice software
Here is a list of reasons why using invoicing software for construction companies is so beneficial for business.
Cloud-based: Access any report, invoice, and more from any location. Multiple authorised users can be set up with access. This stops financial paperwork from backing up or being missed since authorised staff can get their paperwork done regardless of location. And we all know that construction companies have multiple locations they can be working at one time. This ease of mobility will save you and your staff time and energy.
Reporting and planning: We all know that knowledge is power and that is exactly what the data insights will give you from using invoicing software. It is the power to make business and financial moves based on current project spending. Track any and all aspects of your business to get a clearer picture of what exactly is going on.

Taxes and audits: Be worry-free for the end of the financial year as everything you need to manage your taxes can be viewed and sent with a click of a button. Be prepared for any potential audits with easy-to-access information that can be provided so the audit team is given precise information to help resolve it faster. Being compliant has never been so easy and so quick.
Staffing requirements: With invoicing software you will be cutting down the manual hours needed to enter your financial documents into your system or chase up people for approvals. This means that as your company grows you do not need to add staff to your finance team. It will also leave your current staff more time to focus on innovation and improved customer service.
Storage: Having to store physical documents on-premises will be a thing of the past. No more bulky filing cabinets with saved documents that will never see the light of day again. Instead, these will be stored digitally via the cloud and the information from these documents will be used to paint a picture for your company about what does and does not need to be improved upon.
Relationships: We all know that business is based on relationships. How well you treat and communicate with your suppliers and subcontractors directly impacts future business. With invoicing software, you can remedy any financial issue in record time as all information regarding a project or specific supplier can be accessed in one place anytime, anywhere. You can now clearly communicate to your subcontractor and get to a resolution faster.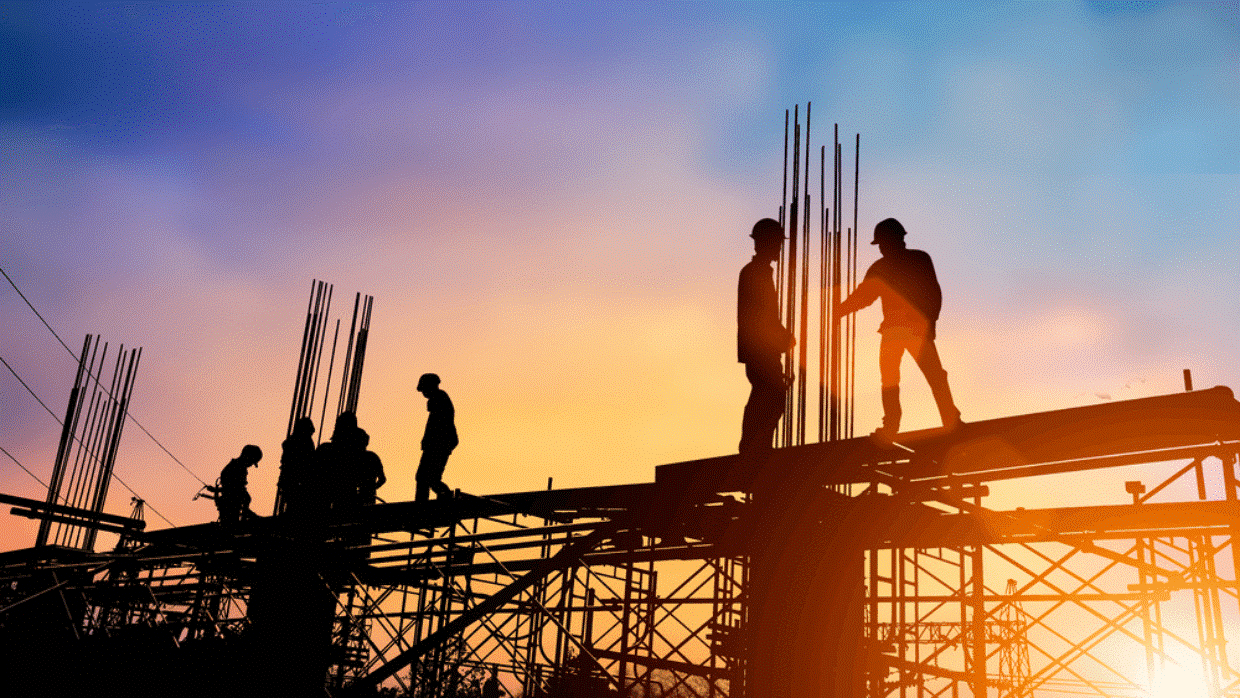 Conclusion
With the growth in the construction industry continuing to rise, switching to automated invoicing software will only enhance your business and its ability to successfully take on more projects.
Whether you are a large or small company, invoice software benefits all types of businesses, especially when you are planning to scale. Having a good financial automation system in place that saves you time, tracks project spending, and can be accessed on the go are only a few of the reasons why invoice software begins to benefit your company.
Embrace the future and start spending your valuable time winning bids and growing your company instead of worrying about whether your finances are in order or if your bills are being paid on time.
Start building a solid foundation within the systems of your company itself so you can focus on building the actual foundations of the buildings and homes that create our strong communities.